Welcome to New York composer on Pakistan singers controversy: 'Why were other Rahat Fateh Ali Khan songs not pulled up?'
Singer-turned-Union Minister Babul Supriyo had demanded that the song 'Ishtehaar' sung by a Pakistani singer be removed from Welcome to New York.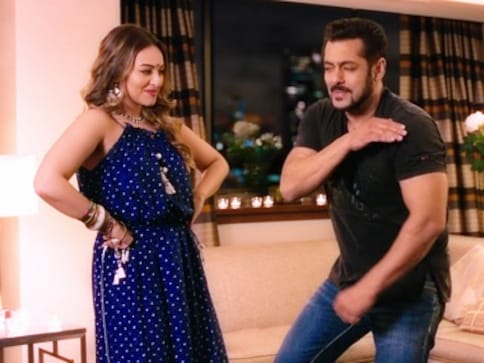 Mumbai: Composer Shamir Tandon, who got Pakistani singer Rahat Fateh Ali Khan to sing for the forthcoming Bollywood film Welcome To New York, has defended the use of the voice from that nation.
"If as a country, or even as an industry, we take a collective stance against working with artistes (who are all blessed by Goddess Saraswati, irrespective of the origin) from across the border, I'm happy to adhere to the same. I will be the first one to refrain," Tandon said.
He points out that the use of Pakistani voices is again rampant in Bollywood. "My point is, how come the same Pakistani singer Rahat Fateh Ali Khan's 'Jag Ghumiya' which was used in the film Sultan, 'Mere Rashke Qamar' which was used in Baadshaho, skips this sentiment.
"Or for that matter, Atif Aslam's recently released 'Dil Diyan Gallan' in Tiger Zinda Hai or the Ajay Devgn song 'Sanu Ek Pal Chain' in the film Raid released a couple days ago. Why were these songs not pulled up for using Pakistani voices while mine has? Because most of those are cover versions and mine is an original?"
Earlier this week, singer-turned-Union Minister Babul Supriyo had asked Khan's voice in the song 'Ishtehaar' from Welcome To New York to be removed and dubbed by someone else.
Supriyo had said he is not able to comprehend the need or desire to cross the border for entertainment content at a time when tensions on the India-Pakistan border have escalated.
Manoj Muntashir, who wrote the song 'Ishtehaar', said, "My relationship with music is exactly how a farmer relates to agriculture. I work hard to earn my bread and butter. I write so that my son can get proper education and my old parents can get good treatment in sickness. But when my personal interests conflict with national interests, I put nation first. No writer, actor, thinker, singer, philosopher or filmmaker can be compared to a soldier who takes the flying bullets in his chest so that we can stay being a free country. Singers from the other side of the border should or should not sing for us, is completely a legal and constitutional call. Whatever law of the land decides, is my decision. But yes, before being a writer, I am an Indian and this status will remain unchanged for the rest of my life."
Entertainment
The trailer has kept us immersed and at the edge of our seats throughout. While we have seen Sanjay Mishra play multiple roles in his career, this is for the first time we will see him go all menace.
Entertainment
The judge declared the two legally single at Kardashian's request in March, ending their eight-year marriage, but issues of property and custody remained that were to be worked out in a trial starting Dec. 14.
Entertainment
An all-new, original feature film set in Element City, where fire-, water-, land- and air-residents live together.