Lust Stories' filmmakers on choosing to stream on Netflix, and depicting desire unbound by class or gender
Five years after celebrating 100 years of Hindi cinema, the Bombay Talkies quartet reunite to tell their Lust Stories on Netflix.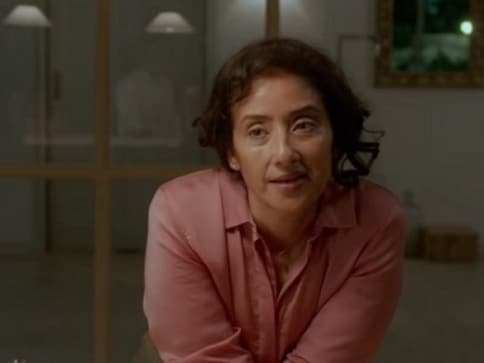 Five years after celebrating 100 years of Hindi cinema with Bombay Talkies, Anurag Kashyap, Zoya Akhtar, Karan Johar and Dibakar Banerjee reunite for yet another anthology, that will interestingly release only on Netflix. However, they insist Lust Stories did not make it to the streaming giant because it was a 'bolder' theme, conventionally considered more suitable for the digital medium.
"We've seen far more explicit content in cinema. There are more sex scenes in Hate Stories than love stories. We're all responsible filmmakers. And we've taken the collective responsibility of being sensitive while putting forward our cinema. We may be good or bad filmmakers but we'll never be insensitive," says Johar at the trailer launch of the anthology.
The filmmaker says he has addressed the issue of lust cutting across genders. "It's not just a man's right to lust. It is equally a woman's," Johar says. His short film stars Kiara Advani and Vicky Kaushal who play newlyweds. While Kaushal is seen whispering "shaadi mubaraq' into Advani's ears on their honeymoon night, her scornful expression suggests that she cannot get over the rose petal-adorned message on their bed — "Paras beds Megha".
Interestingly, Johar's short film in Bombay Talkies also had the woman assert her will — to be herself. Rani Mukerji's character takes onus of reigniting her tepid sex life with her husband, played by Randeep Hooda. She wears risque outfits in order to excite her man. Little does she know that he is gay. His sexual orientation surfaces only when another homosexual, played by Saqib Salim, pushes him to come out of the closet. The confession allows Rani's character to embrace her true self too, as she no longer blames herself for the what-could-have-beens.
While Johar's short film brings forth the point that lust is not confined to men, Zoya's shows how it is not the monopoly of the so-called high classes. Glimpses of her story in the trailer reveal Bhumi Pednekar's character, a maid, having a fling with her employer. It breaks her heart when he gets engaged.
Here, Zoya steers clear of the endless allegations against her that her films glorify rich people's problems. But as she and Johar have insisted several times in the past, their films may be about rich people but they are for all classes. However, her choice of protagonist is interesting, particularly since aspirations (let alone sexual feelings) of house helps have been depicted in very few films, like Ashwini Iyer Tiwari's 2016 mother-daughter drama Nil Battey Sannata. 
Bhumi adds that she is excited to star in Zoya's film, since the filmmaker had been on her bucket list for years. "There's the other thing that I'm in a non-glamorous film. That's so new for me, right? Haha!" says Bhumi, who has starred in films like Sharat Kataria's Dum Lagaa Ke Haisha, Shree Narayan Singh's Toilet: Ek Prem Katha and RS Prasanna's Shubh Mangal Saavdhan. 
Dibakar takes a cue from Johar's Bombay Talkies short, and even the latter's 2006 feature film Kabhi Alvida Naa Kehna, and flirts with the age old concept of infidelity. But what seems to lend heft to his story, besides the talented ensemble star cast, is the relationship the two men in question share. "We've read about such kind of interesting dynamics in literature. But we've never seen it on our screens," says Jaideep Ahlawat, who recently played R&AW agent Mir in Meghna Gulzar's espionage thriller Raazi.
Ahlawat is joined by Manisha Koirala and Sanjay Kapoor in Dibakar's short film. "After years of playing the lead in a number of successful films, I feel complete as an actor after doing this film," says Kapoor. Dibakar underlines the dilemma that dominates infidelity-laden relationships. "It's about lying but it's as much about wanting to tell the truth but not being able to do so," says the director.
Finally, Kashyap reunites with Radhika Apte in his short film, as they will give a teaser of what they can bring to the global streaming giant with India's first Netflix original Sacred Games on 6 July. All the filmmakers insist that Netflix's reach of 190 countries is what prompted them to opt for the platform, since the concepts of love and lust are universal.
As Johar sums it up, "Just like love, lust is also an emotion. It is as primal, as natural as any other emotion. With the stories that we're going to tell you, you are free to read between the lines, or between the sheets, as you please. Because in all the lust that fills our films, there is deep love embedded. Pun not intended."
Lust Stories is co-produced by Ronnie Screwvala's RSVP Films and Ashi Dua's Flying Unicorn Entertainment. It will start streaming on Netflix on 15 June.
All images from YouTube.
also read
Arts & Culture
Talking numbers with the founder of Purple Style Labs, India's biggest fashion conglomerate
Entertainment
The enthralling Succession finale made one thing clear: corporate violence is the only love-language that Kendall, Roman, and Siobhan Roy know and understand.