Akshay Kumar confesses he was touched inappropriately as a child : 'I was really agitated'
Akshay Kumar recalls the traumatic incident when he was six. 'The liftman touched my butt. Till today, I find it difficult to say the word 'bum',' he says.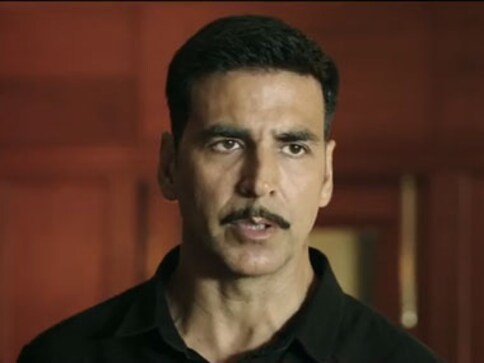 Last year, actor Sonam Kapoor confessed on film critic Rajeev Masand's Actresses Roundtable that she was abused in childhood. Now, her Padman co-star Akshay Kumar has provided a vent to a similar confession.
Bollywood Hungama reports that Kumar addressed the importance of communication in cases of sexual molestation, particularly pertaining to children, at the International Conference of Maharashtra State Commission for Women, where he shared the dais with Maharashtra Chief Minister Devendra Fadnavis.
The same report quotes him as saying, "When I was six, I was on my way to a neighbour's house when the lift man touched my butt. I was really agitated and told my father about it. He filed a police complaint. Investigations revealed that the lift-man was a history-sheeter."
Mumbai Mirror further quotes him as saying, "The cops took action and the man was arrested. I was a shy kid and was relieved that I could speak about this to my parents. But even today, I find it difficult to say the word 'bum'. We must encourage women and children to speak up and tell their families if they encounter anything strange so that they can be protected and empowered."
Kumar hammered home the importance of communication by sexual molestation survivors, an idea previously conveyed by his fellow members of the film fraternity like Sonam, Kalki Koechlin and filmmaker Anurag Kashyap.
Entertainment
One of the youngest producers in the country, Jackky Bhagnani talks about what it is that could be ailing Bollywood cinema currently.
Bollywood
'Rarely do films take such monumental tasks'. Akshay Kumar is amazed that YRF created over fifty thousand costumes for Prithviraj.
Bollywood
Here's why Prithviraj trailer looks a little problematic. Read on