Manveer Gurjar says he is married, was estranged from wife; Bigg Boss 10 winner also has a child
Manveer Gurjar's wedding video got leaked the day he returned to his hometown Noida after winning Bigg Boss 10. He had never admitted to being married.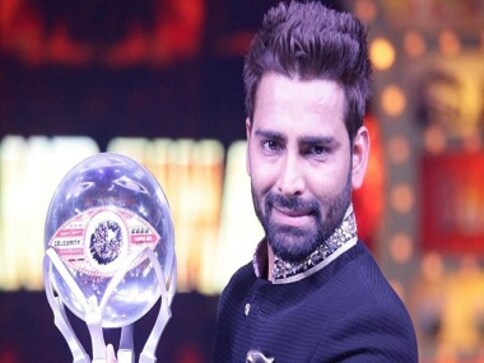 Ever since Noida-based Manveer Gurjar won Bigg Boss 10, he has been in the limelight for controversial reasons. Firstly, he and his supporters were booked by the Noida police for obstructing traffic while returning to his hometown. Then, the day he was returning, a video of his wedding leaked on social media though he had remained tight-lipped about his marriage throughout the show.
Manveer has finally confessed, through an Instagram video, that he has indeed been married since 2014. He also admitted that he has a daughter named Disha and even talked about her to the first runner up of the show, Bani J. He confessed that he got married under pressure as the bride's side had blackmailed him into the marriage. The terms between him and his wife turned bitter after six months and they began to start living separately.
When Manveer returned to his Noida residence after winning the reality show, he discovered that his wife's parents had dropped her back to his place after over one and a half years. However, he also clarified that he did not conceal his marriage to gain any advantage from the voters on the show.
Manveer is currently hospitalised as he is suffering from food poisoning. Hindustan Times quotes his father, Maharaj Singh, as saying, "It happened due to change in food habits. Inside the (Bigg Boss) house his diet wasn't that good and he lost about 15 Kg. When he came out and started having proper food at home, it affected his system. Also due to his busy schedule, Manveer is not getting time to rest."
Maharaj also clarified that they had arranged for parking space of 15 vehicles for the Manveer's homecoming celebration and were absolutely unaware that around 1,500 cars will join them out of love for his son. He revealed that they met the police and resolved the matter.
also read
Entertainment
Good performance, but lousy script massacred the film
Entertainment
Sohum Shah goes rustic and rousing yet again with Dahaad after Tumbbad and in an exclusive interview with Firstpost, he speaks about the show's success and lots more