Badrinath ki Dulhania: Should we be entertaining an insensitive movie like this?
If you haven't already read enough of the not so positive reviews that Badrinath ki Dulhania has gathered, here's another.
Editor's note: Badrinath Ki Dulhania has been gathering mixed reviews, even as the film is doing extremely well at the box office. While some feel the film is regressive, there are a few who have bought into the larger message. Keeping the polarised responses in mind, Firstpost has put together two opposing points of views. The piece below discusses why the film doesn't work in lieu of its insensivity. Read the defense of the film here. Where do you stand?
You may have already read enough of the not-so-positive reviews that Badrinath ki Dulhania has gathered. But here's another one.
This piece, however, is not exactly a review. It's also not a rant. It does not talk about Varun's performance or Karan Johar's nepotistic choice of producing movies. Neither does it discuss Alia Bhatt and Varun Dhawan's chemistry.
To put it simply, this is just disappointment penned down in a few words.
I call it a disappointment, because I didn't expect the actors of my generation to be so insensitive about a topic that might be a troublesome chapter in a particular person's life.
Yes, I am talking about the depiction of male molestation. There is a scene in the film where Varun Dhawan (SPOILER ALERT) gets molested by a group of street thugs in Singapore.
If you have watched the movie and if you cringed just as much as me, I suggest you read further.
For those of you who sat around me in the theatre and laughed your guts out, I suggest you shut your screens, stop whatever it is that you're doing and question yourself. Do you know what it takes to come out of a harassment incident? Do you know the mental stress, dilemma and obsession harassment victims go through?
It takes a lifetime to build and a second to break.
Badrinath Ki Dulhania doesn't just normalise male molestation, it also left our audience in splits. Yes, even today, people in theatres were laughing out loud at seeing Varun Dhawan being touched inappropriately.
Even after we have spoken so much about feminism and gender equality, it seems to be completely missed in the film. Oh, yes, feminism. This is about feminism.
For some reason, Bollywood seems to totally overlook all of that and just concentrate on being an absolute "masala entertainer". Hey, as long as there's an Alia Bhatt and a Varun Dhawan to sell it, we're good to go right?
CBFC has gotten the whole censoring business wrong. A movie like Lipstick under my Burkha doesn't get a release, but Badrinath Ki Dulhania is called a solid entertainer. Who cares if it glorifies a male harassment incident? When the CBFC can give a go-ahead to films like Mastizaade and Great Grand Masti, what chance do we have to talk about sensitisation?
We're only worried about one sort of harassment (read: women) right now. Which, by the way is a separate topic of conversation all together.
Let's teach our kids that laughing over a guy forcing himself on a girl is totally normal and makes for entertainment. Let's also teach our kids that laughing over a guy forcing himself on a guy is also totally normal too. Because god forbid somebody takes the movies seriously.
I will still go and watch the movies Bollywood makes, but to the producers who might be reading this, sir/madam, you reach the masses, will you be able to do justice to those million mindsets that you've already managed to corrupt?
A movie like Badrinath Ki Dulhania is why I cannot trust Bollywood. Be it with issues of men and women, the idea of empowerment, feminism or just pure entertainment.
Entertainment
Priyanka Chopra and Nick Jonas often share photos of their little daughter, Malti Marie, and this Sunday was no exception
Entertainment
The first to feature in the Grand Masters series is the newsy globetrotter SS Rajamouli who has definitely taken the song-and-dance tradition of Indian cinema to the West with RRR.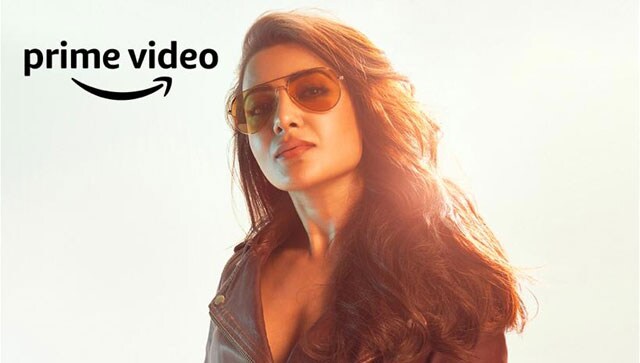 Entertainment
"I am thrilled to be a part of this brilliant universe conceptualised by the Russo Brothers' AGBO. I am also looking forward to be working with Varun for the first time," said the actress.