Anushka Sharma's Pari transformation is praise-worthy; a gambit only she could have pulled off
From the way, Anushka looks in most of Pari, you'd not be able to tell that under all that grime is a 'movie star'.
Radiant skin, a lustrous mane and that trademark 100-watt smile: Anushka Sharma is a stunner. But in her latest – the supernatural thriller Pari, you don't see a trace of her catwalk-ready looks. Instead, in Prosit Roy's debut film, one sees the A-lister battered and bruised, with a freckled face caked with dirt, or worse, blood for most part of the film. Dressed in shapeless kurta-salwars, her Rukhsana is bound in chains. On a good night, she eats out of a dustbin but is not above sinking her teeth into a neighbourhood dog.
From the way, Anushka looks in most of Pari, you'd not be able to tell that under all that grime is a 'movie star'.
Actresses, as a rule, are expected to be glamorous. Bollywood's ladies are expected to be dolled up, pouting, coiffed, slim in some places and plumped in others. It's almost unthinkable to have a leading lady step in front of the camera looking anything but flawless.
In the early 2000s, A-list actresses in Hindi films began to take a 'creative risk'. It was described as the de-glam or no-make up look. Designer duds made way for dowdy, shapeless outfits and actresses began appearing in films with simple hair and (almost) bare faces.
Early in her career, Kareena Kapoor proved that she can play both Kabhie Khushi Kabhi Gham's ultra-glam Poo and Dev's fresh faced Aaliya. Through the years, looking natural on screen has gone from being a rare and brave choice for actresses to something that's now expected if the role demands it. Rani Mukerji went de-glam in Black, Aishwarya Rai Bachchan did it Raincoat, Vidya Balan in No One Killed Jessica and Alia Bhatt in Highway.
What makes Anushka's look different from how we've seen leading ladies in Bollywood, is that she looks repulsive in most of Pari. Her pale, white skin, cold blue lenses and freckles might have effectively lessened her looks but the actress goes a step ahead with bloody nails and matted hair to bring to screen a preternatural being. There's no easy way of saying this – Anushka looks terrifying.
Through our century-long history of Hindi cinema, very few actresses have been unafraid to disregard Bollywood's standards of beauty and look imperfect on screen.
The most famous example, of course, is the glamorous Zeenat Aman, who played a woman with a marred face but a beautiful voice in Raj Kapoor's classic Satyam Shivam Sundaram. According to Bolly-lore, Aman was so keen on playing the adivasi girl, she landed up at Kapoor's home in Chembur, Mumbai dressed as the character, complete with a large burn scar on her face. The film got Aman a Filmfare Best Actress nod though she lost out to Nutan for her work in Mein Tulsi Tere Angan Ki.
In Hollywood, actresses who deliberately shed their glamorous avatars for films are most often awarded for their bravery. There's even a term for it – 'pulling a Theron' – a reference to Charlize Theron's drastic transformation to play the serial killer Aileen Wuornos in Monster. Her eyebrows were plucked, her face was misshaped with leather prosthetics, she gained 13 kgs and an Oscar. A year before Theron's win, Nicole Kidman won the Best Actress trophy for The Hours where prosthetic nose helped her transform into Virginia Woolf. In 1999, Hillary Swank cut off her hair, developed muscles and lowered her voice to play a trans man for Boys Don't Cry and took home the Oscar for Best Actress.
Physical transformations might not be as drastic here in Bollywood but like in Hollywood they bring recognition, and even maybe awards, for the performer. Of course, the aesthetic change is only a small part of delivering a compelling performance; all of these actresses are extremely talented. But the transformation does reinforce that they are more than just their looks.
Find latest and upcoming tech gadgets online on Tech2 Gadgets. Get technology news, gadgets reviews & ratings. Popular gadgets including laptop, tablet and mobile specifications, features, prices, comparison.
World
The measures were taken after an anonymous caller told the police that a bomb had been placed inside the tower. Police later lifted the barricades and said that no signs of the bomb were found.
Entertainment
The Mildred Ratched of Netflix's Ratched has little in common with the Nurse Ratched of One Flew Over the Cuckoo's Nest apart from her name, some personal facts, and vocation.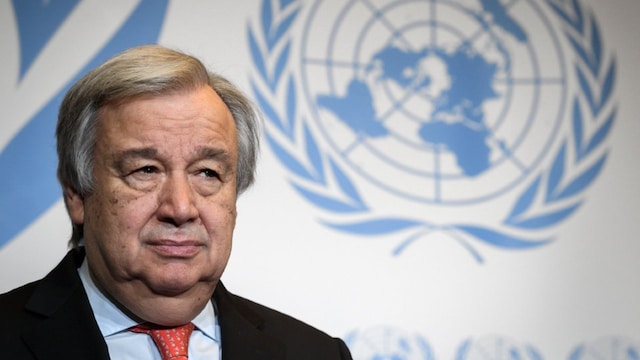 World
This summit is intended to increase momentum ahead of the United Nations Climate Change COP 26 to be held in Glasgow in November 2021.