Ant-Man and the Wasp trailer underlines Marvel's efforts to push female sidekicks in male-driven superhero genre
As Marvel gears up for its first female-led film in Captain Marvel next year, it is gradually lending heft to its women superheroes. Case in point: Ant-Man and the Wasp.
In the recently released trailer of Ant-Man and the Wasp, Paul Rudd's character gets a friendly advice from his daughter Cassey, "Maybe you just need someone watching your back." And the Wasp comes to his rescue.
In fact, Ant-Man junior also puts on record her desire to "fight bad guys" like her dad. Comic book fans would know that she goes on to become a part of the Young Avengers as Stinger. Marvel does not seem to have a long way to get there since it is already pushing for female sidekicks in male-dominated superhero films.
The Wasp, played by Evangeline Lilly, had little to do in the first part of Ant-Man that released in 2015. She was what Pepper (Gwyneth Paltrow) is to the Iron Man/Avengers franchise and Mary Jane is to Peter Parker, i.e., either a damsel in distress or a support system, strictly in emotional or moral capacity.
But given the current Hollywood climate of #MeToo movement and Time's Up, coupled with the monstrous rise of Wonder Woman in arch rival DC's yard, Marvel's women are gradually pushing the envelope. As Marvel sits on the long pending spin-off of Black Widow and is finally releasing a female-led superhero film in Captain Marvel next year, the female characters are making the most of the little space they are getting by their male counterparts' sides.
For an accomplished actress like Scarlett Johanson to play an Avenger speaks volumes of her belief in Marvel to invest in female superheroes. The production giant has been under fire for years, for not utilising the character of Black Widow to its optimum level. It was her blonde hairdo that grabbed more eyeballs than the little action she got to do in the recent blockbuster Avengers: Infinity War. But unlike other Avengers offerings, it was a delight to watch her fight a female villain, by the side of fellow female superheroes.
For example, when Carrie Coon's Proxima Midnight cuts off Elizabeth Olsen's Scarlet Witch and tells her she is going to die alone, one hears those reassuring words from the corner of the frame, "She's not alone." And then, Johnson's Black Widow and Danai Gurira's General Okoye come to Scarlet's aid. It is a significant moment in Marvelscape to watch four female crusaders, from diverse backgrounds, engage in a confrontation in the biggest movie from the franchise.
In Marvel's other watershed film this year, Black Panther, Okoye and other women are seen fighting by the side of King T'Challa, played by Chadwick Boseman. They are not merely subservient to the male protagonist but have a mind of their own. In fact, at various junctures, while Black Panther is busy saving the world (or Wakanda in this case), Okoye, Nakia (Lupita Nyong'o) and his sister Shuri (Letitia Wright) are seen saving him. In that respect, Black Panther pushed the envelope in terms of representation that was not limited to race, but also gender.
Similarly, Guardians of the Galaxy would be reduced to a Deadpoolish ensemble, if not for the emotional heft and purposeful grit provided by the female characters — Gamora (Zoe Saldana) and Nebula (Karen Gillian). If the film is left at the mercy of its guys (or non-human characters voiced by guys), it would be an endless saga of buffoonery and randomness. Chris Pratt's Peter Quill, Dave Bautista's Drax The Destroyer, Bradley Cooper's Rocket and Vin Diesel's Groot may have formidable superpowers, but these characters are surface skimmers at best. It is the sisters who allow the narrative to dive deep into Thanos' origin story.
Even in the upcoming Deadpool 2, a thorough Ryan Reynolds and Josh Brolin affair, the former's superhero force will have strong X-woMen in Domino (Zazie Beetz), Negasonic Teenage Warhead, Black Tom Cassidy (Jack Kesy). In fact, the X-Men franchise has always boasted of powerful sidekicks (that often take the center stage) in Jean Grey (Sophie Turner), Mystique (Jennifer Lawrence), Storm (Halle Berry) and Rogue.
Marvel has a rich array of female sidekicks who may play second fiddle to the male protagonists but boast of a distinct identity. The Wasp joining the Ant-Man could only be a sign for the things to come, when Brie Larson lifts a Marvel movie on her shoulders as the female superheroes break out of the sidekick mould.
(Also read: Avengers' Black Widow, Scarlet Witch to Black Panther's Shuri — a look at MCU's women)
Opinion
The solution to the international Khalistani problem, now witnessing a rapid resurgence within Indian borders, is to stem the flow of foreign funds and propaganda with the assistance of fellow democracies
Opinion
The Economist's tone reflects the colonial attitude of its country of origin, Britain, towards an erstwhile subject.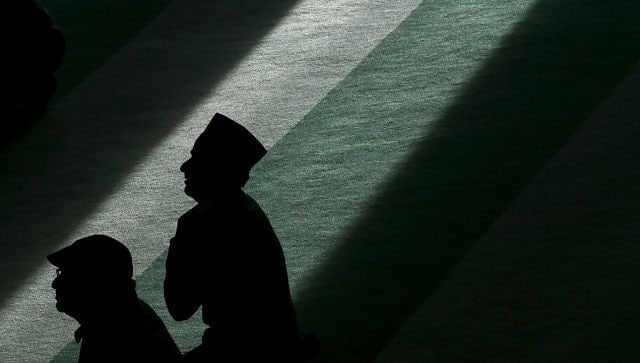 Opinion
We need to realise that religion is a map that helps bring us to the door of spirituality; we can either open the door or wander aimlessly looking for God