Ae Dil Hai Mushkil review: A good addition to movie collections for the broken-hearted
Ae Dil Hai Mushkil​ has all the classic elements that make up a Karan Johar​ movie. But is the movie worth watching beyond the gloss and glamour?
Ae Dil Hai Mushkil​ has all the classic elements that make up a Karan Johar​ movie. The beautiful locations, beautiful clothes and beautiful performances by Ranbir Kapoor​, Anushka Sharma​, Aishwarya Rai​ and Fawad Afzal Khan​. But does the movie reflect this beauty?
The emotional turbulence in the movie starts when Ayan, played by Ranbir Kapoor​, wants to be in a relationship with Alizeh, who's depicted by Anushka Sharma​. These honest feelings are what make the movie worth a watch. The emotional weight make the gloss and glamour shine even brighter in this latest Karan Johar​ installment.
Manish Malhotra's costumes and Pritam's music are another noteworthy aspect of the flick. Praise aside, the curveball thrown into the last act of the movie may leave a bad taste in the audiences' memories. If you're a fan of romantic movies and a die-hard Karan Johar​ fan, Ae Dil Hai Mushkil​ is still a watch. Controversies surrounding the movie aside, ADHM will be a good addition to the movie collections for the broken-hearted.
Find latest and upcoming tech gadgets online on Tech2 Gadgets. Get technology news, gadgets reviews & ratings. Popular gadgets including laptop, tablet and mobile specifications, features, prices, comparison.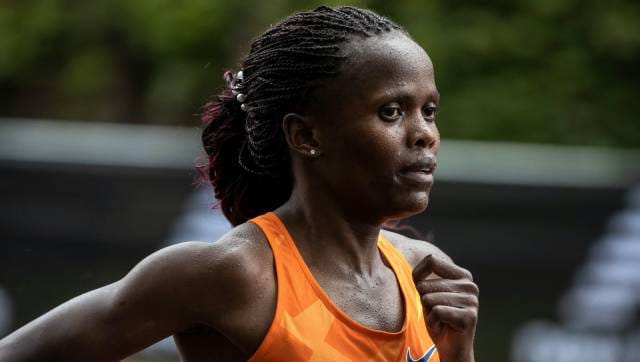 Sports
At the Chicago Marathon in October 2019, Kenya's Kosgei stunned the world when she broke the long-standing women's world marathon record by more than a minute, clocking 2:14:04.
Entertainment
Nimic's central theme of identity may lead to severe existential crisis, but perhaps that's the crowning jewel of the twisted pleasures of a Yorgos Lanthimos production.
Entertainment
Movies about disabled people are typically nothing more than "triumph of spirit over body" stories with intrinsic catharsis for able-bodied audiences. Sound of Metal avoids that with an immersive screenplay and impressive sound design.