HDFC bank is 'too big to fail': Weak regulatory mechanisms mean this RBI certificate is no insurance against failure
A look at Otkritie Bank, a Russian major, and what happened to it just a few weeks ago illustrates the problem with such tagging
On Monday the Reserve Bank of India (RBI) classified HDFC Bank as a "too big to fail" lender or what in banking jargon is referred to as domestic systemically important bank (D-SIB).
That's quite an achievement for HDFC Bank which joins State Bank of India and ICICI Bank in the elite D-SIB list but it does not mean that India has insured its banks from failure or their customers from risk.
Unless India raises its regulatory framework a few nothces up, classifying banks as "too big to fail" will not ensure that banks will not fail. It just means that they will not be allowed to fail, even if they are failing, by throwing good money after bad.
To illustrate this, let's look at the Otkritie Bank, a Russian major, and what happened to is just a few weeks ago.
"The confirmation of our rating by S&P is a sign of the Bank's strong resistibility against the events taking place in the financial sector," said Anatoliy Predtechensky, Managing Director at Otkritie Bank on 18th August, when S&P Global Ratings, one of the "big three" credit rating agencies in the world, affirmed the long-term credit rating of Otkritie Bank at 'B+', and the Bank's short-term rating at 'B'. On 15th August, RBC Informations system included Otkritie Holding in its list of Russia's top 50 taxpayers. On 30 August, Otkritie Bank, Russia's largest private bank was placed under the management of the Bank of Russia.
The most interesting bit in this narrative is of course the timeline of events. One of the most important financial institutions within Russia went from having "adequate liquidity" and "absent substantial debt" to having a massive run on their deposits within a month. The Bank of Russia is now undertaking a host of pre-2008 crisis measures, including a significant bail-out. The now established tools of bank resolution, including bail in (which is the opposite of a bail out, and includes writing down, and converting debt into equity, and hence using the bank's internal resources to fund the resolution), revoking of bank license, and liquidation have not been employed, fearing systemic turmoil.
It also did not help that S&P had declared the bank to be important enough to receive extraordinary support from the government, if necessary, including access to unsecured credit resources of the Bank of Russia, creating a classic case of moral hazard.
What happened in India:
Of course, the contagion of bank runs on 'too big to fail' entities, with a lack of modern resolution tools, is a problem not just restricted to Russia. In India, one of the biggest domestic problems continues to be the NPA crisis. Then, as the 2008 crisis proved, these massively important entities may not just be banks, but other crucial units of the financial system, intricately linked, and infinitely complex, including our insurance companies, central counterparties, pension funds, and payment systems.
On 4 September, the RBI named HDFC Bank as a "D-SIB" or a 'Domestic Systemically Important Bank", calling for both increased supervision and regulatory compliance, and also the expectations for unrestricted government support, thereby increasing the probability of financial distress in the future. At present, India has four financial sector regulators, each with their own set of resolution powers, and limitations, scattered across laws. When the Financial Stability Board did a country review a few years back, they marked India compliant on only 4 out of the 12 'Key Attributes' of resolution.
Breaking the 'self fulfilling prophecy'
However, in the recent session of Parliament, the government introduced a key piece of legislation, called the 'Financial Resolution and Deposit Insurance Bill', 2017, introducing a new authority in the fray, composed of representatives from all the existing regulators and the government, to manage Otkritie-type situations. In a strikingly bold move, the Bill not only discourages the use of tax funded bailouts to save distressed entities, but starts the process of resolution preemptively, by ranking institutions based on their riskiness.
Further, in cases of critical distress, the authority will have a host of resolution tools, both the existing ones, and a number of new ones, including bail-in, strategic transfer of critical assets and functions to a bridge institution, and even allowing for entity-specific tools like 'run-off' entities for insurance companies. More importantly, for 'systemically important financial institutions' like ICICI Bank, SBI and HDFC Bank, the Bill specifies specific ex-ante supervision, information collection, and preparation for resolution, anticipating distress. This aspect of ex-ante preparedness will prove critical in case any of these entities go from 'healthy' to 'distressed' in a matter of a few months, like Otkritie, allowing for better protection to consumers, and public funds.
In 1948, Robert K Merton coined and explained the term 'self fulfilling prophecy' by using an example of a bank run - "The self-fulfilling prophecy, whereby fears are translated into reality, operates only in the absence of deliberate institutional controls." In the absence of planned, deliberate institutional controls, we will only end up creating, and then protecting failing Otkrities in India.
(The writer is Senior Resident Fellow (Corporate Law and Financial Regulation) at Vidhi Centre for Legal Policy)
World
The laws apply to some 215 major industrial facilities -- each producing more than 100,000 tonnes of greenhouse gases a year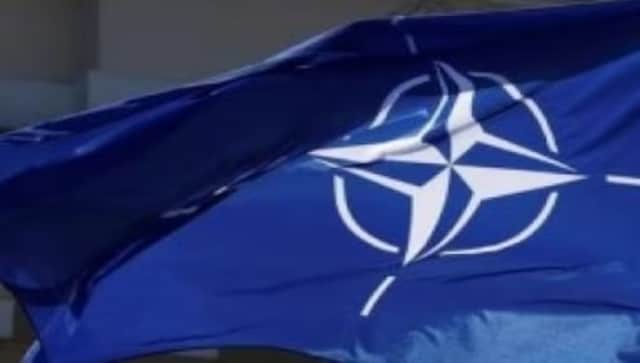 World
A large majority of lawmakers, 182 votes for versus six against, approved the accession of the Nordic country into the military alliance
World
'The United States is extremely troubled that the Israeli Knesset has passed legislation rescinding important parts of the 2005 disengagement law,' said State Department spokesman Vedant Patel