A woman called Sarah O'Connor tweets about a robot killing a VW worker and Twitter goes on Terminator overdrive
An actual person named Sarah Connor tweets about a robot killing a human and Twitter has a meltdown.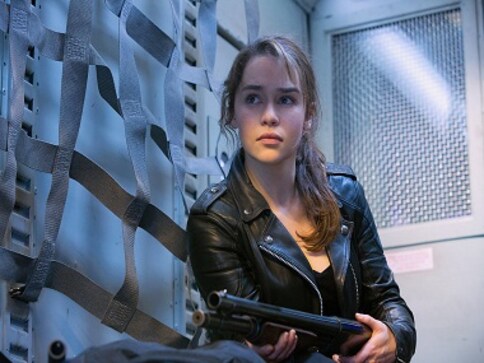 A Financial Times correspondent tweeted about a robot that killed a worker in a VW plant in Germany. So why is she suddenly a celebrity on Twitter and is actually asking people not to follow her?
All because of her innocuous name and a popular film franchise.
The woman in question, is named Sarah O'Connor and she was talking about a killer robot. Sounds familiar?
Maybe because a certain Sarah Connor is the female protagonist in the Terminator franchise and a fan favorite in the films about evil robots and saving the human race. Now that's called coincidence!
Soon her unwitting tweet sparked off a flurry of hilarious responses from fans of the series. Her notifications were flooded with warnings for her to run from Skynet and pleas to keep John Connor safe. Not having watched the movie herself, the confused O'Connor soon realized the implications of sharing your name with a popular fictional character.
She quickly clarified on twitter saying the she hasn't watched the movies, doesn't know what Skynet is and even reiterated that a person has died!
But that didn't stop fans from following her for her fictional namesake. O'Connor then asked people not to follow her because she tweets "really boring stuff about unit wage costs and the like". Ultimately she had to give up and asked people not to forget that somebody had died in real life.
While we cannot say if O'Connor is even going to tweet or talk about robots again, we can safely say that Twitter will have a meltdown when reel life collides with real life!
Entertainment
An all-new, original feature film set in Element City, where fire-, water-, land- and air-residents live together.
Entertainment
Armaan said, "It was an intimate celebration for me this year as I was with my closest people,I got to celebrate my birthday with them. I feel very grateful for the love and wishes that have been pouring in."
Entertainment
A source closed to the actress reveals, "Nushrratt will be performing on songs like Deedar De, Care Ni Karda, Dil Chori, Saiyaan Ji and the recently released, Radhe Radhe.