UK Election 2017: The real lesson for Theresa May is 'Don't take voters for granted'
Theresa May didn't lose the UK General Election, but then she didn't exactly win either
Theresa May didn't lose the UK General Election, but then she didn't exactly win either.
For a campaign that was expected to increase the Conservative Party's majority by another 30 or 40 seats, it instead lost out on gaining a full majority. At the time of writing, the Tories had won in around 315 seats — just short of a majority by about 11 seats. On the other hand, the Labour Party headed by the abominable Jeremy Corbyn helped his party increase its tally to 261, an increase of 31 seats from the last time.
Now, the country is in state of flux with a hung Parliament, uncertainty over the leadership within Tories and the threat from Brussels standing at its door. All of this has happened within a year and watching it from far-away gives you a sense of comfort about how politically stable India is at the moment (yes, it's true despite the daily political circus showcased by the mainstream media).
The immediate reactions to the election results have obviously been manifold. The most common theme has been to compare it with the shock that many witnessed with a Donald Trump victory and vote for Brexit. Although it makes little sense to mix and analyse the three results in the same vein — all happened because of a variety of different reasons, the most obvious conclusion and lesson is to never take voters for granted.
When May called for the election two months back, she was on a high and many did view her as an unconventional politician. She spoke with authority and with calmness that the nation expected amidst the Brexit turmoil. May, realising this, turned the campaign around to a presidential style battle with most attention (if not all) given to her and not the party. This, as Charles W Cooke of National Review notes was a surprise: "Where traditionally it would be Conservatives fighting for this or that issue, this year it was all about Theresa".
Undoubtedly, such was her disastrous campaign that she went from being compared to Thatcher to Trump within a short span of two months, when finally it became all about not voting for Corbyn. Just as how David Cameron tried to win the 'Remain' vote with the force of his personality, it was time voters reminded May again that they care more about issues than personalities.
Which is why the Conservatives failed to match the Labour's leftward turn of increasing spending and promises of nationalisation or his mindless slogan to workers to "take your wealth back" — (as if it were stolen from them). It not only failed to respond critically to such ludicrous promises/policies by Labour, it also spectacularly failed to convince young voters of its unintended damaging consequences. If the "grandparent vote" won it for Brexit, it was the young that made sure the Tories didn't win a majority for they voted in such large numbers.
The uncertainty with voters is also unmissable in the election analysis. When many predicted 'Remain' last year, they predicted a comfortable Tory win this year. There remains a huge disconnect between the way analysts want voters to vote and the way voters actually vote. If large pockets of Labour sympathisers voted for Brexit last year, many of those frustrated with Brexit responded angrily by voting Labour this year. Voters, unlike parties, have no fixed  loyalties and can often shock/please their representatives in ways they can never imagine.
The amount of criticism that May will face over the next few weeks may well be justified, especially from those who fear it will hamper Brexit negotiations. Labour, on the other hand, will be given undue credit (even though they have won fewer seats than the Tories) for their performance. That's precisely because the results were different from what was expected.
In any case, if May decides to stay or someone else from the party replaces her (assuming that the Conservatives form a government with the support of DUP), it is critical that a pragmatic and sensible approach to Brexit is taken without derailing the EU or the British economy. Voters, who voted based on their own premonitions, do not of course want that to happen — otherwise rest assured, the next election will spring up even more surprises.
Find latest and upcoming tech gadgets online on Tech2 Gadgets. Get technology news, gadgets reviews & ratings. Popular gadgets including laptop, tablet and mobile specifications, features, prices, comparison.
India
It was not just the fact that Koshyari chose to make an intervention, his manner of doing so was immeasurably crass and was a direct assault on constitutional values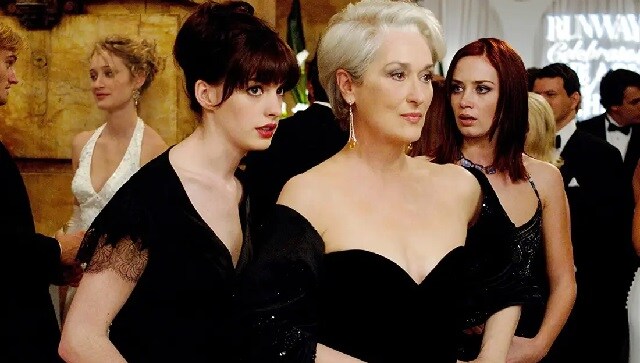 Entertainment
Despite having two women at its centre, The Devil Wears Prada ended up reaffirming and perpetuating harmful gender stereotypes for the most part.
World
Nawaz Sharif remains the most popular leader in Punjab, the province that functions like the controlling authority of Pakistan