Raped and battered: Nigeria's girls and their lives as Boko Haram's hostages
The HRW report estimates that in the first half of 2014, at least 2,053 civilians were killed in attacks by Boko Haram.
More than 200 girls sat in a school in Chibok, Nigeria answering tests when distant gunshots drew their attention away. Hours later, they had been stuffed into trucks and other smaller vehicles and driven away from everything they knew.
Now, for the first time, they and several others like them have talked about the nightmare of being a Boko Haram hostage: raped, forced to work, marry their captors and convert to Islam. International organisation Human Rights Watch has compiled an extensive report which documents the ordeal of the girls who were either released or managed to escape the clutches of the militant group. The HRW report includes girls who have been captured since 2013, including a few of the 270 schoolgirls who were kidnapped in April this year.
"After we were declared married I was ordered to live in his cave but I always managed to avoid him. He soon began to threaten me with a knife to have sex with him, and when I still refused he brought out his gun, warning that he would kill me if I shouted. Then he began to rape me every night. He was a huge man in his mid-30s and I had never had sex before. It was very painful and I cried bitterly because I was bleeding afterwards," the report quotes a 15-year-old girl who was abducted in 2013 for nearly four weeks, as saying.
The HRW report also details how "the culture of silence, stigma, and shame" associated with sexual assault in Nigeria meant that many case were unreported. Even two captives who were released later, says the HRW report, agreed to never discuss that they were sexually assaulted.
Since the camps were in remote areas, girls would be forced to carry the loot from plundered villages for hours. But forced labour also meant being forced to watch and participate in the violence perpetrated by the militants.
"On the way back from another operation, I was told to approach a group of five men we saw in a nearby village and lure them to where the insurgents were hiding. Afraid because of the killings I had witnessed during the operation, I told the young men, mostly teenage members of the Civilian JTF, that I needed their help. When they followed me for a short distance, the insurgents swooped on them. Once we got back to the camp, they tied the legs and hands of the captives and slit the throats of four of them as they shouted 'Allahu Akbar.' Then I was handed a knife to kill the last man. I was shaking with horror and couldn't do it. The camp leader's wife took the knife and killed him," the report quotes another victim as saying.
The HRW report estimates that in the first half of 2014, at least 2,053 civilians were killed in attacks by Boko Haram. Where the abductions go, they are also a way to restrict access to education in the poverty and violence-hit Nigeria. After all, Boko Haram's name translates to exactly that: western education is sin.
Most girls, the HRW report says, were abducted from school, or when they went to fetch water or were running errands outside their homes. Some were freed, while some escaped, many others agreed to convert in exchange for their lives.
"I was dragged to the camp leader who told me the reason I was brought to the camp was because we Christians worship three gods. When I objected to his claim, he tied a rope around my neck and beat me with a plastic cable until I almost passed out. An insurgent who I recognised from my village convinced me to accept Islam lest I should be killed. So I agreed," HRW quoted a woman who was held at a Boko Haram camp in Gwoza as saying.
These extensive interviews and tales of violence come as Nigerian government is accused of failing to curtail the militant group who are gaining strengthin northern Nigeria. Indeed, such were the levels of complacency, that parents took it upon themselves to find their missing girls.
"In the wake of the military's failure, parents banded together and raised money to send several of their number into the forest to search for the girls. The group came across villagers who persuaded the parents to turn back. They told the parents that they had seen the girls nearby, but the insurgents were too well armed. Many of the parents had just bows and arrows," says a report in the New Yorker, describing the helplessness of the loved one of those taken away with no promise of return.  You can read the full report here.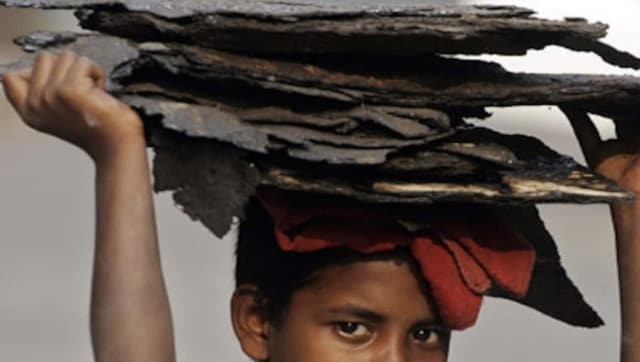 World
This special day was first observed in 2002 by the International Labour Organisation (ILO), a United Nations agency
World
The declaration commits the assembly's 193 member nations to implement the 18-page document, including reducing annual new HIV infections to under 3,70,000 and annual AIDS-related deaths to under 2,50,000 by 2025.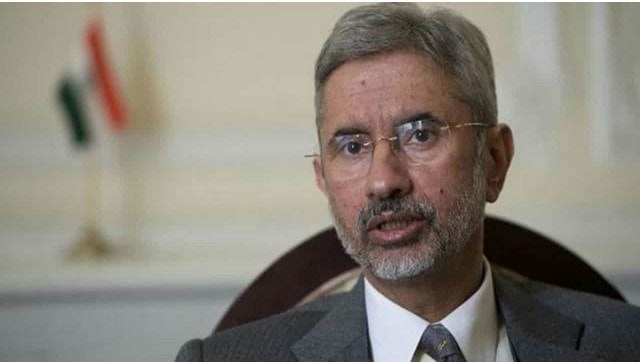 World
It is possible that the political leadership in India may find it difficult to back a terrorist organization associated with that humiliating incident without making itself vulnerable to political attacks that may even find resonance with citizens.