Pakistan National Assembly passes bill on compulsory teaching of Quran in schools
Pakistan's National Assembly passed a bill on Wednesday endorsing compulsory Quran education for all Muslim students studying in government schools from class 1 to 12, a move apparently aimed at weaning away children from religious seminaries
Islamabad: Pakistan's National Assembly passed a bill on Wednesday endorsing compulsory Quran education for all Muslim students studying in government schools from class 1 to 12, a move apparently aimed at weaning away children from religious seminaries.
The 'Compulsory Teaching of the Holy Quran Bill 2017' was tabled before the house by State Minister for Federal Education and Professional Training Balighur Rehman.
The bill provides that students from class 1 to 5 will learn to read the Arabic text of the holy book, while students from class 6 to 12 will also learn to read the Arabic text with simple Urdu translation.
The minister clarified that this piece of legislation is only meant for the Muslim students.
The bill will need President Mamnoon Hussain's signature to become law.
"It will lead towards spreading goodness and auspiciousness and towards ending chaos and uncertainty," according to the bill.
The law will be applicable to all federal educational institutions in the country but it will be mandatory for Muslim students. The provinces can separately legislate on teaching of the Quran.
Islam is Pakistan's state religion and the government is bound to take steps to help people learn the teaching of Islam.
Experts say the legislation could be an effort to wean away students from religious seminaries where they are just taught the Quran.
World
The local police in Leicester has confirmed that a report in wich a 28-year-old Muslim man - identified as Mohammed Shakil Abdullah - had claimed that he was attacked by a gang of Hindu extremists belonging to the RSS on September 10, was false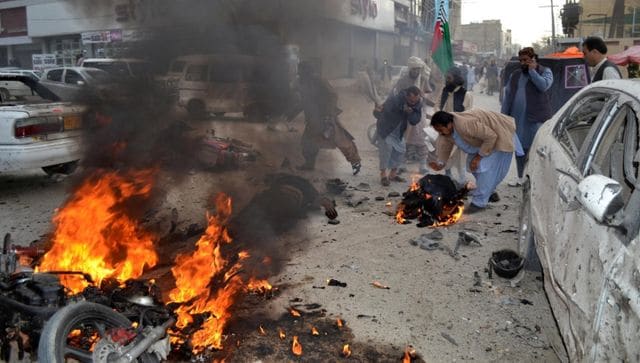 World
A bomb blast took place in a sweet shop located in a crowded market located in the Kohlu district of Balochistan on Friday.
India
Islamist groups often become a pain under the nose, not only for the countries, but also for the Muslim community