Pakistan committing genocide in Balochistan yet approaching international community over Kashmir, says Baloch leader Mehran Marri
As Pakistan continues to cry foul over Kashmir, Baloch leader Mehran Marri has exposed its hypocritical nature, saying Islamabad is committing 'genocide and human rights violation' in Balochistan and yet they go to the international community with a 'facade of caring about human rights in Kashmir'
As Pakistan continues to cry foul over Kashmir, Baloch leader Mehran Marri has exposed its hypocritical nature, saying Islamabad is committing 'genocide and human rights violation' in Balochistan and yet they go to the international community with a 'facade of caring about human rights in Kashmir'

Merri's remark comes in response to Pakistan foreign minister Shah Mahmood Qureshi's invitation to world media and the international community to Pakistan occupied Kashmir to see how 'happy' people are living there

The Baloch leader accused Pakistan of ignoring human rights abuses committed by its 'partner in crime' China in Xinjiang province against Uighur Muslims
London: As Pakistan continues to cry foul over Kashmir, Baloch leader Mehran Marri has exposed its hypocritical nature, saying Islamabad is committing "genocide and human rights violation" in Balochistan and yet they go to the international community with a "facade of caring about human rights in Kashmir".
"In Geneva, the Pakistani foreign minister was inviting foreign journalists and media to Pakistan occupied Kashmir (PoK) to come and see how people are living over there. The man has no shame, they are committing genocide and human right violations in Balochistan.
Merri's remark comes in response to Pakistan foreign minister Shah Mahmood Qureshi's invitation to world media and the international community to Pakistan occupied Kashmir to see how "happy" people are living there.
The Baloch leader accused Pakistan of ignoring human rights abuses committed by its "partner in crime" China in Xinjiang province against Uighur Muslims. "Pakistan has given itself the position of international policeman for safeguarding the rights of Muslims around the world. Is it too blind to see what is happening to the Muslims in China because China is a partner in crime for carrying out crime in Balochistan? They cannot see millions of Muslims living in China in destitute", he added.
At the UNHRC session, Qureshi presented a false narrative on Kashmir maintained by his country following the Indian government's historic move to abrogate Article 370. Interestingly, while Qureshi was addressing the session, protests were held outside the UN headquarters against the dire situation of human rights in Pakistan.
Time and again Islamabad has been left red-faced after all its desperate attempts to internationalise the Kashmir issue fell flat with countries like Russia, UAE and US siding with India. While Pakistan has been running from pillar to post, New Delhi has maintained that Kashmir is a strictly internal matter.
Find latest and upcoming tech gadgets online on Tech2 Gadgets. Get technology news, gadgets reviews & ratings. Popular gadgets including laptop, tablet and mobile specifications, features, prices, comparison.
India
Bhat, who was posted in the Pulwama district, was returning home after offering prayers at a mosque in Anantnag when he was shot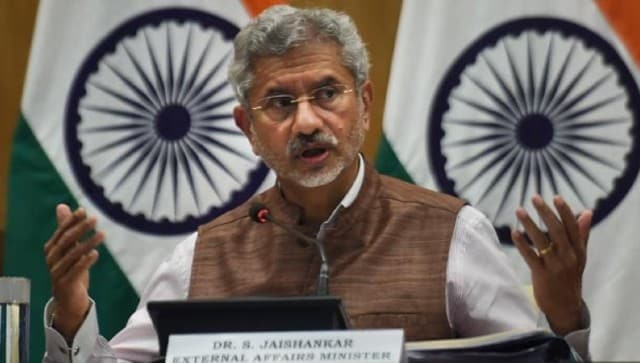 India
However, when asked whether India was looking at reducing the extent of trade ties with China in view of the standoff, Jaishankar only said that disturbing the "very foundation" of the relationship will have "consequences"
World
Human Rights Watch and others said Riyadh continues to target rights defenders and has demonstrated little accountability for past abuses, including Jamal Khashoggi's killing