Narendra Modi arrives in Washington; Donald Trump to meet PM for the first time
Modi on Sunday arrived on the second leg of his 3-nation tour for his first bilateral meeting with Trump, as the two leaders are set to hold discussions on a set of issues
Washington: Prime Minister Narendra Modi on Sunday arrived on the second leg of his three-nation tour for his first bilateral meeting with United States president Donald Trump, as the two leaders are set to hold discussions on a set of "strategically important" issues.
Modi arrived in the American capital early on Sunday after a day-long working visit to Portugal, the first ever bilateral visit by an Indian prime minister to the European nation.
Modi's three-day visit to the United States will begin on Sunday. The PM will interact with about 20 leading American CEOs followed by an Indian-American community event in the DC suburb of Virginia. The programme is likely to be attended by about 600 members of the community.
American CEOs expected to meet Modi include Apple's Tim Cook, Walmart's Doug McMillon, Caterpillar's Jim Umpleby, Google's Sundar Pichai and Microsoft's Satya Nadella.
Trump will host Modi at the White House on Monday afternoon and the two leaders would spend about five hours together in various settings beginning with their bilateral discussion, delegation level talks, a reception and a working dinner, the first of its kind hosted by this administration.
The two leaders will not address a press conference but will issue individual press statements.
Just hours before Modi landed in Washington, Trump tweeted from his official Twitter handle that he is looking forward to welcome the Indian leader to the White House, during which he will discus "important strategic issues" with a "true friend".
United States Senator Kamala Harris tweeted that she welcomes "Indian PM @NarendraModi to the United States and reaffirm the unbreakable bonds between our two nations".
The Trump administration said it is rolling out the "red carpet" for Modi, emphasising that it is wrong to say that the United States is ignoring or not focusing on India.
"President Trump realises that India is a force for good and that will come through in the visit on Monday," a senior official said.
A host of strategic issues are expected to be discussed during the bilateral talks between the two leaders of the world's largest democracies, including defence cooperation, boosting economic ties, discussions on the civil nuclear deal, cooperation on combating terrorism, security cooperation in the Indo-Pacific region and India's concerns over the H-1B work visa.
Earlier, a senior administration official said the visit is an opportunity to strengthen the US-India strategic partnership, which Trump very much views as a critical partnership in promoting stability and security in the Asia Pacific region and globally.
"We anticipate that their discussions will be broad-ranging, hitting on a variety of regional and global issues that would seek to advance our common priorities, including fighting terrorism, promoting economic growth and prosperity," the official said, briefing reporters at the White House.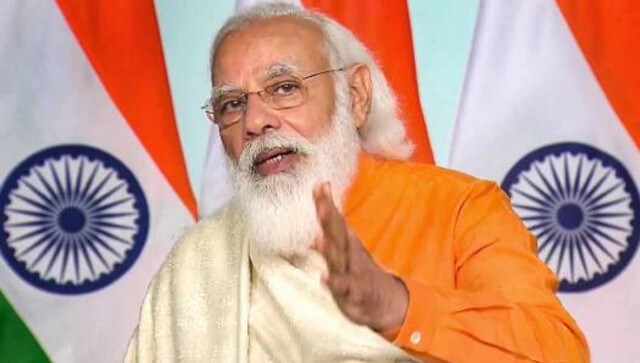 India
Huge celebrations have been planned for the occasion, with over 71,000 diyas to be lit at Varanasi's Bharat Mata temple
India
Modi has been deemed to be one of the biggest supporters and proponents of Yoga.