Kulbhushan Jadhav found guilty: Full text of alleged confession written by Indian sentenced to death
Kulbhushan Jadhav found guilty: Full text of alleged confession written by Indian sentenced to death
On Monday, while announcing the death sentence handed down to alleged Indian spy Kulbhushan Jadhav, Pakistan Army chief Gen. Qamar Javed Bajwa said the Field General Court Martial (FGCM) found him guilty of all charges. This was following a full confession handed in by Jadhav.
Following is Jadhav's confession in full:
My name is Commander Kulbhushan Jadhav and I am the serving officer of Indian Navy. I am from the cadre of engineering department of Indian Navy and my cover name was Hussein Mubarik Patel, which I had taken for doing some intelligence gathering for Indian agencies.
I joined the National Defence Academy in 1987 and subsequently joined Indian Navy in Jan 1991 and subsequently served for the Indian Navy till around December 2001 when the Parliament attack occurred and that is when I started contributing my services towards gathering of information and intelligence within India.
I live in the city of Mumbai in India. I am still the serving officer in the Indian Navy and will be due for retirement by 2022 as a commissioned officer in Indian Navy after having completed 14 years of service by 2002.
I commenced intelligence operation in 2003 and established a small business in Chabahar in Iran as I was able to achieve undetected existence and visits to Karachi in 2003 and 2004 and having done some basic assignments within India for RAW.
I was picked up by RAW in 2013 end. Ever since I have been directing various activities in Balochistan and Karachi at the behest of RAW and deteriorating law and order situation in Karachi, I was basically the man for Anil Kumar Gupta, who is the joint secretary of RAW and his contacts in Pakistan, especially in Balochistan Student Organisation.
My purpose was to hold meetings with Baloch insurgents and carry out activities with their collaboration. These activities have been of criminal nature, leading to killing of or maiming of Pakistani citizens.
I realise during this process that RAW is involved in some activities related to the Baloch liberation movement within Pakistan and the region around it.
There are finances which are fed into the Baloch movement through various contacts or various ways and means into the Baloch liberation (movement) and various activities of the Baloch liberation and RAW handlers go towards activities which are criminal, anti-national, which can lead to maiming or killing of people within Pakistan, and mostly these activities were centred around of what I have knowledge is of ports of Gwadar, Pasni Jewani and various other installations, which are around the coast damaging various other installations, which are in Balochistan.
So, the activity seems to be revolving and trying to create a criminal sort of mindset within the Baloch liberation which leads to instability within Pakistan. In my pursuit towards achieving the set targets by my handlers in RAW, I was trying to cross over into Pakistan from the Saravan border in Iran on 3 March, 2016, and was apprehended by Pakistani authorities while on the Pakistani side and the main aim of this crossing over into Pakistan was to hold meetings with Baloch separatists in Balochistan for carrying out various activities, which they were supposed to undertake and carrying backwards the messages which had to deliver to Indian agencies.
The main issues regarding this were that they were planning to conduct some operations within the next immediate (near) future, so that was to be discussed mainly and that was the main aim of trying to coming into Pakistan.
So that moment I realised that my intelligence operations have been compromised on my being detained in Pakistan, I revealed that I am an Indian naval officer, and it is on mentioning that I am Indian naval officer, the total perception of the establishment of the Pakistani side changed and they treated me very honourably and they did utmost respect and due regards and have handled me subsequently on a more professional and proper courteous way and they have handled me in a way that befits that of an officer and once I realised that I have been compromised in my process of intelligence operations, I decided to just end the mess I have landed myself in and just wanted to subsequently move on and cooperate with the authorities in removing complications which I have landed myself and my family members into, and whatever I am stating just now, it is the truth and it is not under any duress or pressure. I am doing it totally out of my own desire to mention and come clean out of this entire process which I have gone through last 14 years.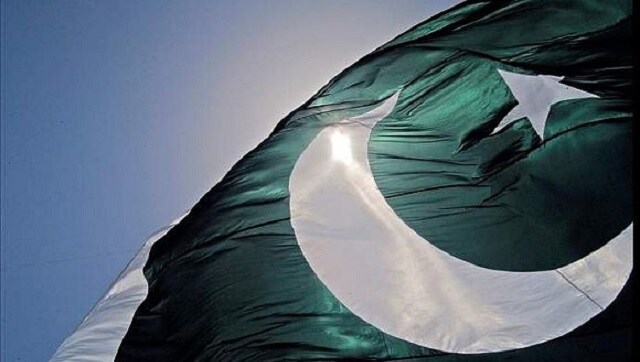 World
C Christine Fair, in an article in Foreign Policy, said that American leaders need to start making sure Islamabad pays a price for its reckless actions
First Cricket News
Member Boards can only have DRS technology providers who are approved by the International Cricket Council, one source said.
First Cricket News
Pakistan cricket chief Ramiz Raja said England had failed his nation's cricket team by pulling out of its tour next month.