Watch: Japan is selling a gold Darth Vader mask
A solid gold Darth Vader mask is going on sale in Japan.
Tokyo (Japan): A solid gold Darth Vader mask is going on sale in Japan, with a $1.4 million price tag for a one-of-a-kind likeness of science fiction's most famous villain.
Jeweller Ginza Tanaka on Tuesday showcased the 15 kilogram sculpture, which has been commissioned to mark the 40th anniversary this year of the release of "Star Wars".
The mask will be available for purchase on 4 May — a date known among fans as "Star Wars Day" because of its similarity to one of the franchise's most famous lines, "May the Force be with you".
The jeweller also plans to release gold coins specially designed to celebrate the anniversary in the more affordable price range of $1,200 to $11,000.
Ginza Tanaka, has in the past created other products including a Christmas tree, samurai helmets and footballer Lionel Messi's left foot.
Sports
This will be the Indian women's hockey team's third appearance at the Games, the previous two arriving in 1980 and 2016.
Sports
The newly added fever clinic, separate from the main medical facility, will be used to test and isolate people suspected of virus infection or considered close contacts.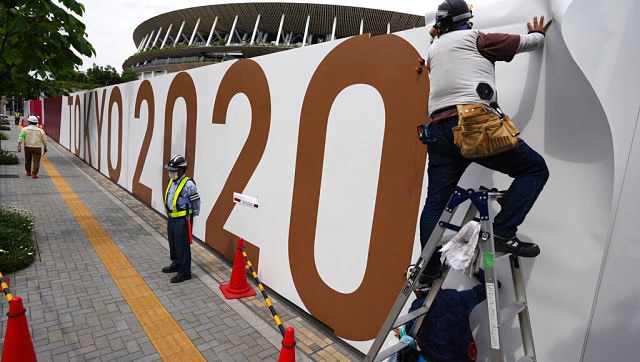 Sports
"We'd like to consult today (with medical experts) about placing 10 prefectures... under quasi-emergency measures," Yasutoshi Nishimura said at the start of a meeting with the advisers.