Islamic State-inspired terrorist strikes New York subway, 3 hurt: Donald Trump calls for tougher immigration rules
A 27-year-old immigrant from Bangladesh detonated a homemade pipe bomb strapped to his body in a crowded New York subway passage during the morning rush hour Monday, injuring three people and putting the city on edge just six weeks after a deadly truck attack.
New York: A 27-year-old immigrant from Bangladesh detonated a homemade pipe bomb strapped to his body in a crowded New York subway passage during the morning rush hour Monday, injuring three people and putting the city on edge just six weeks after a deadly truck attack.
Akayed Ullah told police investigators he wanted to avenge US airstrikes on the Islamic State group and was also inspired by Christmas terror plots in Europe, and chose the location for his attack by the Christmas posters on the subway walls, US media reported.
A Brooklyn man has been arrested after allegedly detonating a homemade pipe bomb inside the Port Authority https://t.co/JdHgIez0Fe pic.twitter.com/QuNAxQRGv8

— New York Post (@nypost) December 11, 2017
His bomb failed to detonate properly, leaving him the only one seriously injured in the incident.
President Donald Trump used the attack to call for tougher US immigration rules, saying the current "lax" policy "allows far too many dangerous, inadequately vetted people to access our country."
"Today's attempted mass murder attack in New York City — the second terror attack in New York in the last two months — once again highlights the urgent need for Congress to enact legislative reforms to protect the American people," Trump said in a statement.
Bomb only partially detonated
The blast took place in the subway station at the Port Authority bus terminal, not far from the city's iconic Times Square, sparking commuter panic and travel disruptions. A closed-circuit security video showed commuters scattering as the bomb exploded and one body — that of the bomber — on the ground after the smoke cleared.
Authorities attributed the minimal damage from the simple device attached to Ullah's chest to a malfunction. The explosion left him with several burns to his torso and hands, and he was sent to a hospital in "serious" condition.
The other three injured people suffered ringing in the ears, headaches and other minor complaints, and there was no significant damage to the subway structure. "Fortunately for us, the bomb partially detonated," New York Governor Andrew Cuomo said. "It did not fully have the effect that he was hoping for."
Cuomo said Ullah was not part of a "sophisticated network," but appeared to have been "influenced" by the Islamic State or other extremist groups.
Christmas attacks threat
The attack came as the Christmas-New Year holiday season was moving into high gear, underscoring the possible threat that lone actors inspired by Islamic State or Al-Qaeda pose to festive crowds.
In Berlin last year, an Islamic State-inspired Tunisian refugee drove a large truck into a crowd at a Christmas market, killing 12.
Islamic State supporters have made online threats and urged sympathizers to conduct attacks on Western targets during the holiday season.
New York was rocked on 31 October, the Halloween holiday, when an immigrant from Uzbekistan drove a rented truck down a busy bike and pedestrian path, killing eight people and injuring 12.
In November, the US State Department issued an alert for travelers to Europe during the holiday season, reminding them of the Berlin attack as well as the assault on a New Years Eve party in an Istanbul nightclub last year that left 39 people dead.
"US citizens should exercise caution at holiday festivals and events," the State Department warned.
"Extremists continue to focus on tourist locations, transportation hubs, markets/shopping malls and local government facilities as viable targets."
Cuomo said the latest bombing underscored that New York is a perennial target, 16 years after the 9/11 attacks.
"This is New York. The reality is that we are a target by many who would like to make a statement against democracy, against freedom," he said.
A bomb in a subway station "is in many ways one of our worst nightmares," Cuomo said.
Trump demands tighter immigration
The White House quickly turned the attack into a justification for its crackdown on immigration, which has seen the Trump administration slash refugee arrivals, block travelers from six Muslim-majority countries, and press for tighter restrictions on all those seeking to legally move to the United States.
Sayfullo Saipov, the Halloween attacker, had entered the country in 2101 under the "Diversity Immigrant Visa" program, by which the United States has sought to widen the sources of immigrants.
Ullah arrived seven years ago as the member of a family already in the United States, under what is known as "chain immigration."
Trump has called to eliminate both programs and move to a merit-based immigration policy.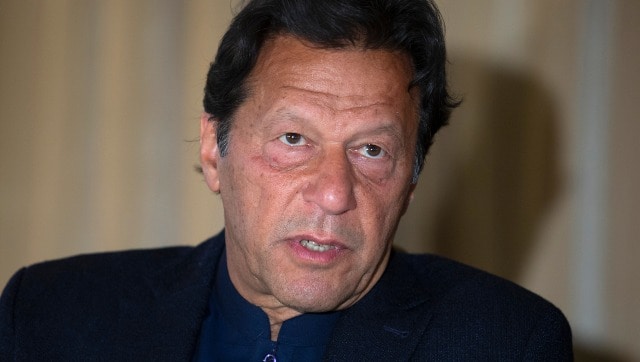 World
The global body against money laundering and terror financing had also asked Pakistan to work to address its strategically important deficiencies
Sports
Virgil Van Dijk has been out of action since suffering knee ligament damage in the Merseyside derby against Everton in October.
World
Several large fires have ravaged the western United States in recent days — notably in California, Nevada and Oregon, where the dangerous Bootleg Fire is still raging, even though the fire season has only just begun