India sends first shipment to Afghanistan via Chabahar: What makes the port strategically important
India sent its first consignment of wheat for Afghanistan to be shipped through Chabahar port in Iran, thus operationalising the strategic transit route.
In a landmark move, India on Sunday sent its first consignment of wheat for Afghanistan to be shipped through the Chabahar port in Iran, thus operationalising the strategic transit route.
Through the Chabahar port in Iran, India is looking to open up new opportunities for trade and transit from and to Afghanistan and enhance trade and commerce between the three countries and the wider region.
The mega-investment project, located in south-eastern Iran in the Gulf of Oman, has an underlying strategic objective as it will give India a much-wanted access to the region's resources while allowing it to bypass the land route via Pakistan – at present, Pakistan does not allow India to transport through its territory to Afghanistan.
Secondly, according to Indian Defence Review, the port is located very close (around 100 kilometres) to Pakistan's Gwadar Port, which has been developed by China. Therefore, a geo-strategic game is at play between the two regional powerhouses (India and China) in the region, the report says.
China's silk road in Gwadar
Remote and impoverished, Pakistan's Gwadar port at first glance seems an unlikely crown jewel in a multi-billion-dollar development project with China aimed at constructing a 21st century Silk Road.
The city is set to become the bridgehead for the China-Pakistan Economic Corridor (CPEC), a $54 billion project launched in 2013 linking western China to the Indian Ocean via Pakistan.
The Chinese-financed initiative aims to connect the country with Africa, Asia and Europe through a vast network of ports, railways, roads and industrial parks.
The ambitious corridor is far from popular in the region. India has made no mystery of its reservations over the infrastructure project.
This month, US defence secretary Jim Mattis raised concerns about the issue, sparking a fierce backlash in Pakistan and claims Washington was trying to "contain China" in favour of arch-rival India.
Chahabar, a counter to China's growing influence
India has been pushing for the development of Chabahar port for more than a decade as a hub for its trade links to the resource-rich countries of central Asia and Afghanistan. Bureaucratic delays, difficult negotiations with Iran and the risk of incurring Washington's displeasure during the financial embargo in Tehran had meant there was little progress on the port until now.
But, prodded in part by China's development of Gwadar port, Prime Minister Narendra Modi's government unveiled massive investment plans centred around the Iranian port, offering to help build railways, roads and fertiliser plants that could eventually amount to $15 billion.
The Chabahar deal, owing to its close proximity to Gwadar, would help counter China's 'string of pearls' strategy against India. In that light, the Indian Defence Review report adds, the Chabahar deal is India's big hope to connect to Central Asia, which it considers as its 'extended neighbourhood'.
"But China again is acting as a detrimental force against this project with Pakistan as it doesn't want India to get access to Central Asia's resources. This is because the resources would prove to be hugely beneficial to India's energy requirements and would strengthen the Indian economy," the report adds.
According to a Firstpost report, an insecure Pakistan had repeatedly blocked Indian wheat from reaching land-locked Afghanistan. It did so in 2002, denying food to hungry Afghan school children despite a deal brokered by the World Food Programme (WFP) under the excuse that the wheat was "infected".
This insecurity was on display again last year when it denied overland transit to 1.75 lakh tonnes of Indian wheat and medicines meant for drought-hit Afghanistan, exacerbating food crisis in a nation hit by malnutrition.
According to the Institute for Defence Studies and Analyses, "given the unpredictability of Pakistani behaviour and the latter's continued romance with radical elements opposed to US interests, the transit route through Pakistan to Afghanistan is likely to remain as vulnerable as it is today. Therefore, the strategic importance of the Chabahar route for ongoing international efforts to stabilise Afghanistan may not be unknown to the Americans and their allies."
With inputs from agencies
World
One batch of bills seeks to ban transgender girls from competing on girls' sports teams in public schools.
World
The White House's comments came as the first consignment of the emergency medical supplies was brought to Delhi in a C-5M Super Galaxy aircraft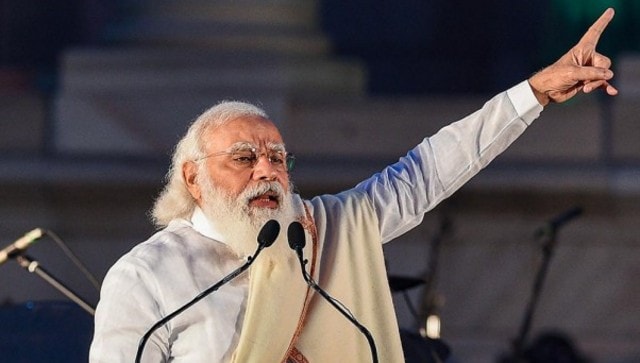 India
Modi reviewed the progress of vaccination and the roadmap for scaling up production of vaccines in the next few months, the Prime MInister's Office said