Imran Khan wants to be Pakistan's Narendra Modi, but will the army let him bring 'achhe din' for his people?
The themes of corruption and development that Imran Khanb has harped on at rallies during his campaign for the Pakistan elections were in tune with Narendra Modi's 'bhrashtachar se azadi' and 'Sabka Saath, Sabka Vikas' campaigns.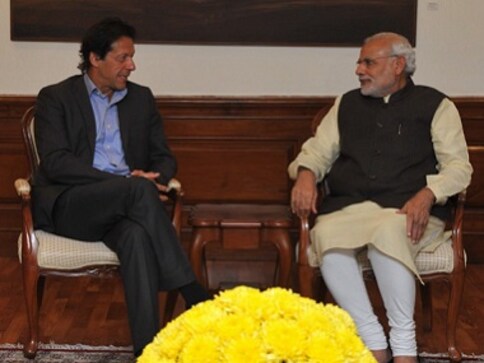 After he met Narendra Modi in Delhi on 11 December, 2015, this was what Imran Khan had said: "I have met and spoken to so many prime ministers and leaders, but I have rarely had such relaxed talks as I did with Modi."
Surely, this is not enough evidence to conclude that Imran is a secret admirer of Modi. But the themes of corruption and development that the former cricket icon has harped on at rally after rally during his election campaign were in tune with Modi's "bhrashtachar se azadi" (freedom from corruption) and "Sabka Saath, Sabka Vikas (Collective Efforts, Inclusive Growth)" campaigns.
Forget Imran's foreign policy — it cannot be fundamentally different from those of past leaders with the army breathing down his neck, as Praveen Swamy points out in this article. But what could perhaps be different is what he might try to do on the domestic front. If he is serious about making good on even a quarter of his election promises, he will try to usher in "achhe din" for Pakistanis Modi style.
But can Imran can be a Modi? Unlikely, however hard he might try. Like Modi, Imran has a clean image and has run an enduring and methodical campaign to become prime minister. The way Indians pinned their hopes on Modi in 2014, Pakistanis now see in the Pashtun from Lahore a promise of deliverance. But that is where the comparisons end.
Unlike Modi, the chief of the Pakistan Tehreek-e-Insaf (PTI) never had to sell tea on a railway platform. Born to a civil engineer father, he struck it rich early with a successful cricket career, even if his wealth was just a tiny fraction of what was routinely plundered by Pakistan's many depraved generals and politicians. Also, unlike Modi, Imran cannot be a man of free will. As has been said before ad nauseam, the establishment — a sinister euphemism for the Pakistan Army and the subservient bureaucracy — will expect him to be a marionette that will do a foxtrot or a belly-dance or crawl or bungy-jump or sing or cry to satisfy its whims.
But the 1992 World Cup hero will do none of these. After all, turah (bravery in Pashto) is an important tenet of the so-called Pashtunwali code. A narcissist and a megalomaniac, Imran will find it tough to swallow his famed pride. One way to save his self-respect would be to fight the army and hope to win the hopeless war. Imran will probably choose to avoid the war and claim he hasn't lost it. So he will let the army run Pakistan's security and foreign policies the way the generals deem fit and limit his bravery to fighting corruption at home and saving Pakistan from bankruptcy.
Fiscal bailout the first task
But that won't be easy. For one thing, Pakistan is broke — a mess brought about by mismanagement and made worse by soaring oil prices. The immediate task the new prime minister faces is facilitating a bailout of a staggering $10 billion to $15 billion, possibly from the International Monetary Fund (IMF). This will be Pakistan's 13th bailout and the biggest ever since the 1980s.
However, help from the IMF will come with a string of economic dos and don'ts attached. This will not only go against the PTI chief's professed allegiance to an Islamic way of book-keeping, but may also force him to go softer on India and the US.
China may help but only a little, though President Xi Jinping's financial expansionism is partly responsible for Pakistan's muddle. Islamabad has been taking loans from Beijing to build the China-Pakistan Economic Corridor (CPEC) — a network of infrastructure projects that are part of Xi's worldwide Belt and Road Initiative. The long-term advantages of CPEC may be debatable, but it has contributed in some measure to the country's current pathetic position in balance of payments.
In just two years, Pakistan's foreign exchange reserves have nearly halved to $10 billion. With foreign exchange liabilities taken into account, the balance is in negative at -$724 million. It's as bad as that.
Fighting corruption is a chimera
The army has no option but to let Imran get the bailout, but will the generals allow him to combat corruption? This is another area where Imran cannot possibly be a Modi. He can wage a holy war against corruption and shout as much as his larynx permits against it, but only to the extent it doesn't hurt the army, whose luxury-loving generals are steeped in it. Even if the 25 July election was rigged, the crowds at his rallies prove that Imran has won significant support from people with his promise to end corruption. The establishment cannot afford to be seen opposing any effort to clean up the country, and the new prime minister would not want to be accused of not trying either.
A fiscal bailout can immediately improve the lot of Pakistan, and a nominal war on corruption can make Pakistanis feel better in the short term. But will that be enough to bring achhe din to a rogue country that subsists on exporting terrorism and hating India? It will amount to no more than sticking a band-aid on a cancer tumour.
Pakistan must — it's doubtful whether Imran can — overcome the serious structural flaws in its economy and reform the country's dreadful education system, which lets schools compete with madrasas in producing hateful zealots.
Says Tilak Devasher in his brilliantly-researched 2016 book Pakistan - Courting The Abyss: "The shape of the economy, together with issues related to water, education and population, will ensure that Pakistan continues to hurtle towards the abyss."
That's what Pakistan's establishment wants. A prosperous, educated and modern Pakistan would be a less fertile ground for terrorism, which oils the army's machine. Even if Imran wants to sincerely stop Pakistan from going over the brink, wants to confine himself to domestic chores, reducing himself in the process to a glorified home minister, he will find his hands tied.
This is why Imran Khan can't be a Narendra Modi.
The author tweets @sprasadindia
India
A snapshot of Punjab's stubble-burning season, and what farmers on the ground think about it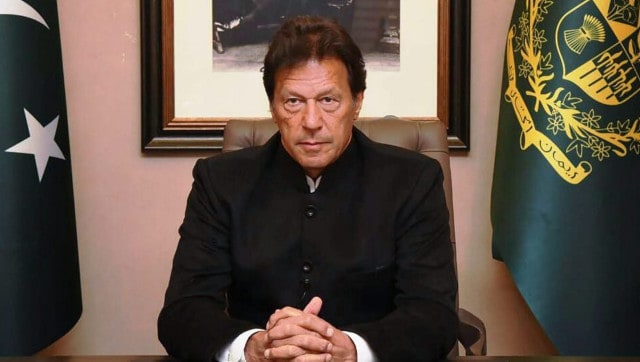 India
Earlier, there had been reports that Pakistan had blocked India's efforts to provide wheat to the Afghan people, amid the chill in relations between New Delhi and Islamabad over the Kashmir issue