Pakistan Election Results 2018: Imran's outsider persona, intimacy with army perfectly sums up country's paradoxes
Imran Khan shows himself to be emblematic of Pakistan's paradoxes; in promising to usher Pakistan into a democracy of fresh incarnation, he is delivering it into devastating continuity.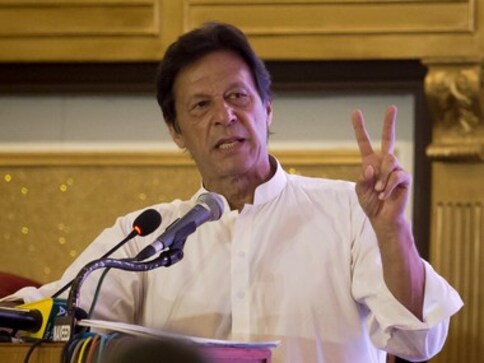 Even at the chronological threshold of its birth, let alone at its present precarity as a nuclear State with vacillating democracy, Pakistan was a curious, if not paradoxical, idea. It was a nation imagined, by and large, by the upper-caste ashraf gentry of northern India, but it was imagined for all Muslims and given the multiplicity of religious expressions, for all Islams.
The privileging of Islam, however, did not settle matters of faith, and in the Islamist 'challenge' of Pakistan, it is a matter sparsely settled to date. As a political idea, it articulated a sovereign self for the Muslim in India and not, at least until the late 1940s, sovereignty for the Muslim beyond India: But that is exactly what it attained.
When the imagination did fructify, the nation was to be made in Punjab and Bengal, regions where it had not been imagined despite majoritarian Muslim presence, much of it untethered to Muhammad Ali Jinnah's Muslim League and his hegemonic conceptions of Muslim self-rule. Due to its social basis and its eager will to develop a national identity separate from and antagonistic to India, Pakistan privileged Islam and Urdu, but found in unitary nationhood the paradoxical challenge of ethnic sub-nationalisms: A problem that tore eastern Pakistan asunder in 1971 and which plagues Pakistan to the present day.
It was a nation made by decisive borders whose way traversed through valleys of violence, but its borders have since been fuzzy (and amenable to alterations) to the western front by Kashmir and to the eastern front by Pashtun political assertion. Despite its intimate, inward-looking vision of itself and the world, Pakistan has been configured and reconfigured in its engagement with the Western world, particularly the United States of America.
It was birthed by Jinnah's conceptions of Muslimhood and liberal democracy but has since flirted with different political systems and modes of religious being. In Christophe Jaffrelot's words, Pakistan remains the paradox it was created to be, yet, in its resilience despite almost seven decades of political instability, it has become a nation that revels in being paradoxical.
The general elections of 2018, concluded today, have been touted to be a defining moment for Pakistan. Executed as a contest between Nawaz Sharif's Pakistan Muslim League-Nawaz (PML-N) and Imran Khan's Pakistan Tehreek-e-Insaf (PTI), the elections, it has been argued in certain quarters, evidence the triumph of civil politics over military totalitarianism in Pakistan.
The operation of a free and fair election despite the falling of Sharif's government and without a violent interlude is said to attest to the resilience of Pakistani democracy, and in the presence of electoral alternatives, its qualitative character. In this theatre, Imran Khan has captured Pakistani imagination: In his multitude of references to the moral degeneration of Pakistan's political class and bureaucratic order, he has delivered to his electorate uncertain, but determined, faith in the flowering of domestic politics in a country marred by the depredations of a tiny civil-military elite.
Such a view casts Imran Khan, then, as an impasse in Pakistan's undemocratic history of democracy who will undo the paradox which is both Pakistan's resilience and undoing. Yet, Khan is not the panacea but a figure rooted in the same paradoxes of power and politics that produced and sustain Pakistan. Although Khan's abiding depiction of himself as an outsider who is one with the Pakistani masses is forbearing, he remains one with the civil-military elite whose machinations in the name of power he claims to be opposing. His intimacy with the military is well-documented, but only vaguely linked to his political position and rhetoric.
On a superficial level, there is an insidiousness assigned to his implicit and explicit support for laws on blasphemy and his opposition to the women's protection bill, but far more worrying is his view of politics and the political. Khan's hard-hitting criticism of the corruption of the Pakistani elite, regardless of its dramatic delivery, is not a political critique but a moral one.
This is a point alluded to in this seminal piece, and it needs further rumination: In portraying the corruption of Pakistan's political class as a moral failing, Khan both misses the social and economic structure that produces the corruption of this class and leaves political and electoral space for someone of moral rectitude from this very class to rule, should the opportunity present itself.
He is, of course, referring to himself, and the erasure of how unworkable Pakistan's political economy has become is attuned to this objective. In seeking to reform civil politics by mitigating corrupt practices while developing connections with a despotic military establishment, Khan shows himself to be emblematic of Pakistan's paradoxes; in promising to usher Pakistan into a democracy of fresh incarnation, he is delivering it into devastating continuity.
Follow all the live updates to the Pakistan general elections here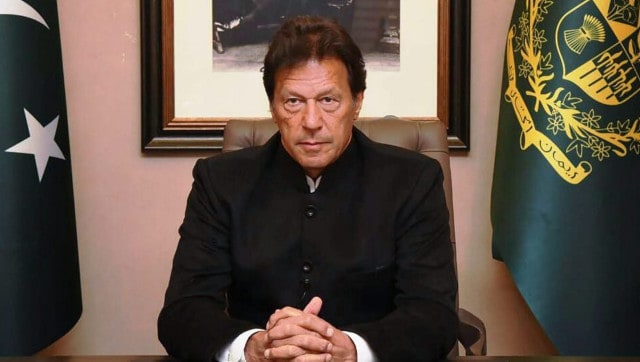 India
Earlier, there had been reports that Pakistan had blocked India's efforts to provide wheat to the Afghan people, amid the chill in relations between New Delhi and Islamabad over the Kashmir issue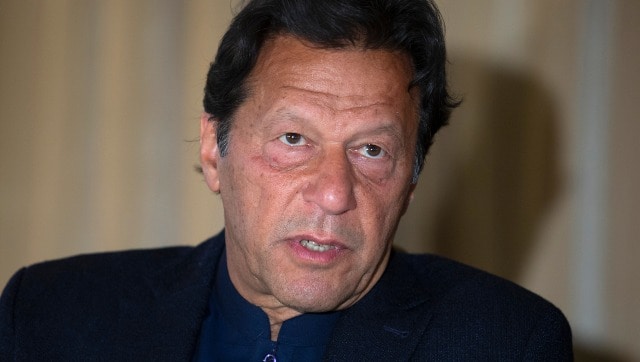 World
How much of a long rope the army leadership gives to the Imran Khan government may depend on a variety of complex factors over the next few months
India
Pilgrimage to the Kartarpur Sahib gurdwara was suspended in March last year because of the COVID-19 outbreak. The Kartarpur corridor was reopened on Tuesday for pilgrims