India's Pakistan optimists notwithstanding, Modi must not be taken in by Imran Khan's imminent overtures
Prime Minister Narendra Modi should keep in mind that the last major gains in the India-Pakistan relationship were won through war, not dialogue.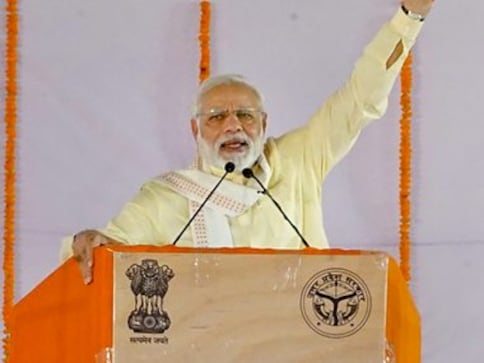 "NOSES were made to wear spectacles; and so we have spectacles," observed Pangloss, the professor of "metaphysico-theology-cosmolonigology" invented by the Enlightenment satirist and philosopher François-Marie Arouet. "Legs were visibly instituted to be breeched, and we have breeches." Thus, Pangloss concluded, with the irrefutable logic of the idiot: "'This demonstrated that things cannot be otherwise; for, since everything is made for an end, everything is necessarily for the best end."
In the coming days, the pressure will mount from foreign policy experts for Prime Minister Narendra Modi to reopen long-stalled dialogue with soon-to-be prime minister Imran Khan. The cricket star-turned-politician, it is being argued, has a warm, close relationship with Indians—and his endorsement by Pakistan's Generals, the argument will go, positions actually deliver on promises.
Like Pangloss, India's Pakistan optimists aren't able to recognise their nose for what it is, let alone beyond it. Prime minister Khan's rule will almost certainly see a continuation of the low-grade warring over Kashmir that has characterised India-Pakistan relations for decades. In addition, it will see protracted political instability—which will empower the religious right.
Prime Minister Modi, thus, needs to focus on building up India's fences—not opening the gates.
Khan, it's true, has had some nice things to say about Indians, his campaign-time fulminations against former prime minister Nawaz Sharif's India policies notwithstanding. In a 2011 interview to CNN-IBN, he said he "grew up hating India", but  "as I started touring India, I got such love and friendship there that all this disappeared". Even in the midst of the campaign, he asserted that  "we should have peace with India as the whole subcontinent is held hostage to the Kashmir issue".
In weeks to come, Khan is almost certain to make some suitably-phrased gesture of outreach to India—and a chorus of demands will follow, asking Prime Minister Modi to reciprocate.
This truth, however, is also that whatever Khan says will be profoundly irrelevant. In Pakistan, as the scholar Ayesha Siddiqa as pointed out, a democratic rule "does not mean the army is ready to surrender its control over security and foreign policies. Afghanistan (by extension Iran as well), India, the US and China are critical to the GHQ's [General Head Quarters'] interests. These are non-negotiable areas".
In an interview to CNN-IBN, given as he took office in 2013, Sharif promised everything Indians hoped for—and then some. He urged a peaceful resolution of the conflict in Kashmir, and promised that he would "make sure that the Pakistani soil is not used for any such [terrorist] designs against India".  He spoke of enhanced trade ties, said he would examine allegations ISI involvement in 26/11, and promised full disclosure on Kargil: enough to melt the most hardened cynic's heart.
To his credit, Sharif did try to deliver: jihadist attacks on Indian forces in Kashmir declined in 2014 and 2015; terrorist groups like the Indian Mujahideen were reined-in; he candidly blamed the Jaish-e-Muhammad for Pathankot.
In the end, though, the army hit back, fixing the match against the ousted prime minister: whatever one might think of Sharif's integrity, the trial against him, as legal scholar Babbar Sattar has pointed out, was "utterly devoid of legal reasoning".
The coup against Sharif runs true to pattern.  In 2008, president Asif Ali Zardari declared "India has never been a threat to Pakistan". He called the Islamist insurgents in Kashmir "terrorists and spoke of future Pakistani factory would feed India's huge cement needs, Pakistani ports helped decongest India's clogged ones. Zardari even announced he planned to ensure civilian control of Pakistan's notorious Inter-Services Intelligence Directorate.
Muhammad Ajmal Kasab and nine other Lashkar-e-Taiba were, we know from subsequent investigations, were at about that time making their preparations for 26/11—a message from the ISI about who actually ran Pakistan.
Earlier, in February 1999, Sharif and prime minister Atal Bihari Vajpayee signed the Lahore Declaration, committing both countries "to implementing the Shimla Agreement in letter and spirit".  Even as the Lahore agreement was being drafted, we now know, Pakistani troops were being trained to push their way across the Line of Control.
Like every one of his predecessors, Prime Minister Modi's early Pakistan policy was premise on the belief dialogue and economic engagement would yield détente. It ought to surprise no-one that this happy belief led on to disillusionment at Pathankot, and the cross-Line of Control strikes. The idea that dialogue and engagement prevents a crisis is pleasant, but ill-founded:  Europe on the eve of 1914, after all, was more economically-integrated and diplomatically networked that at any time in its history.
The army, as scholar C Christine Fair has argued, is an epistemic community, whose decisionmaking is shaped by inherited knowledge. For the Pakistan Army, normalisation with India is indeed an existential threat — because the battle against the bigger neighbour is a core part of its founding myth that casts it as the defender of an Islamic Pakistan against a predatory, Hindu India.
Put simply, this means the Pakistan Army isn't about to dismantle itself by allowing peace to be made with its eastern neighbour.
For India, truth be told, there are no good options. The last major gains in the India-Pakistan relationship were won through war, not dialogue. The Line of Control ceasefire, and the post-2003 reduction of violence in Kashmir came about as a consequence of the war of 1999 and the near-war of 2001-2002— a crisis that India could barely afford, but which almost broke Pakistan.
These are not templates, however, for securing India's ends. The potential risks are simply too high. Indeed, nationalist chest-thumping aside, the proximate consequence of India's 2016 strikes across the Line of Control has been the escalation of violence in Kashmir.  In the weeks after the strikes, Pakistan responded by unleashing more jihadist attacks and has sustained the tempo ever since.
Islamabad, the 2001-02 crisis shows, can be coerced into deescalation—but only at the costs, India's strategic establishment assesses, probably correctly, to be not worth paying.
There is, in geopolitics as in life, no advice more ironclad than this: if it looks too good to be true, it probably isn't true. The suave, England-educated cricket star who now rules Pakistan, promising to turn it into some kind of Islamic variant of a north-European welfare state, is exactly the kind of leader many élite Indians would like to see ruling our own country. He isn't, however, a harbinger of a new India-Pakistan relationship.
India's best option is still what it has been for so many years: investing in enhancing counter-terrorism capacity; addressing the layers of the political crisis which fuel violence in that state; developing the military means needed to deter Pakistan's use of terrorism, without risking the costs of a full-blown war.
Building these tools needs slow, grinding work—work that is less than attractive to politicians, always keen to show off a shiny new toy to their voters. The chimera of a quick, easy peace with Pakistan has cost too many lives for India to be seduced, once again, by its new, English-speaking spokesman.
World
Khan ,70, is in the crosshairs for buying gifts, including an expensive Graff wristwatch he had received as the premier at a discounted price from the state depository called Toshakhana and selling them for profit
World
Asad Majeed Khan was at the centre of the 'Lettergate/cipher controversy' that former Pakistan prime minister Imran Khan has for long presented as evidence of a "foreign conspiracy" to oust him
World
The women leaders of Pakistan Tehreek-e-Insaf have announced to lodge a case against Maulana Fazlur Rehman