Pakistan Elections: How the country's judiciary and military gagged media and influenced public opinion
Ahead of the general election, the Pakistan Army, which has always been extremely sensitive about what is written about the country's domestic or foreign policies, tamed media outlets, reporters and columnists
While elections in Pakistan evinced great interest in the international media, a section of the the country's domestic media was reeling under harassment, threats and abductions.
The witch-hunt against the media began after journalist Matiullah Jan wrote highly critical articles against Pakistan's military and judiciary. Military spokesperson Major General Asif Ghafoor held a press conference where he said a handful of journalists and bloggers were "anti-State and anti-military". And later, other writers and opinion makers in leading media outlets were also painted with the same brush, as Pakistan Today reported on Thursday.
Ahead of the general election, the Pakistan Army tamed the country's leading media outlets, reporters and columnists. Those working with the Dawn group, Geo News and Jang group were particularly targeted. These media outlets were told to drop certain columnists and remove certain articles.
While the leading Urdu daily Jang was denied delivery in Cantonment areas, television channels of the Jang and Dawn groups were also blacked out. This move coerced the former to reconcile with the army, while the latter took to the BBC to air its grievances.
But the saga of Pakistan's largest English daily, Dawn, is particularly worth mentioning. A "disturbing reality" has confronted the media outlet and its staff since 2016. The pressure grew more intense last month after former prime minister Nawaz Sharif confessed in an interview to the newspaper that Pakistani militants were behind the 2008 Mumbai terror attacks. Since then, Dawn's distribution has affected in several parts of Pakistan.
But ahead of the recently held elections, the situation worsened. The English daily was blocked from military areas, while its copies were confiscated and sellers intimidated.
An editorial recently published in Dawn said that the newspaper suffered a continued onslaught in a "wide-ranging and seemingly coordinated manner", that includes its distribution being stopped in several areas. It recounts how it has faced many challenges in the past and why it will continue to do so with fortitude. "A campaign of disinformation, libel and slander, hate and virtual incitement to violence against Dawn and its staff has necessitated placing certain matters on the record," the editorial said.
Significantly, while Dawn's situation indicates a deeper ideological conflict between the liberal media and the Pakistani establishment, the newspaper's fresh allegations are corroborated by several findings. For instance, the Human Rights Commission of Pakistan (HRCP) has vociferously condemned the pre-election witch-hunt against the media persons. In an official tweet, it castigated the "systematic curtailment of freedom of expression in the form of press advice, intimidation and harassment", which was reportedly perpetrated by State intelligence agencies and has left many journalists and their management too vulnerable to resist.
On July 23, the HRCP released a fact-finding report in response to numerous journalists in print and broadcast media who have complained of interference with freedom of expression during the last few months. The complaints included the Dawn management's allegations of unlawful interference with distribution of the newspaper across the country. In a nutshell, the report highlights the curbs to distribution of print and broadcast media and their impact on businesses, curbs to freedom of expression in the Pakistani media, press advice and intimidation, bribes, favors and "fed" narratives.
Similarly, the Committee to Protect Journalists (CPJ) has documented how journalists who are critical of the military or authorities were abducted or attacked. Indicating that the army spokesman has falsely accused several media persons of spreading an anti-State and anti-military propaganda, it has detailed how the distribution of two of the country's largest outlets — Geo TV and Dawn — was arbitrarily restricted.
CPJ Asia's research associate, Aliya Iftikhar, reported on 20 July: "The country's media regulator issued a statement this month warning news channels not to air any statements 'by political leadership containing defamatory and derogatory content targeting various state institutions, specifically judiciary and armed forces'."
Senior journalist with The News, Ahmad Noorani, is reported to have told CPJ that some media houses received instructions from "certain forces" not to cover anything that favored former prime minister Nawaz Sharif or went against the judiciary. What has distressed the independent journalists and non-profit human rights organisations in Pakistan is the judiciary's indifference towards this climate of fear. By not taking action against this harassment, they believe, the judiciary has fanned the fire of self-censorship.
This is, of course, a gloomy picture of the Pakistani judiciary, which has the power to take up cases on its own, but did not. And worse, it has been threatening legal action against those critical of the military or judiciary's state of affairs. The HRCP report said, "Many print and broadcast journalists say that a common consequence of 'disobeying' instructions is vicious character assassination through anonymous social media accounts and social networking platforms that go so far as to incite violence against mediapersons — and in the case of women, rape threats."
Islamabad-based journalist Saeed Shah wrote an article in The Wall Street Journal detailing how Pakistan's media was targeted in a "systematic, creeping, coup" by the army. "Critics say the military's move ahead of the 25 July election is part of a larger power grab that seeks to ensure a pliant government emerges from the polls," Shah reported.
Another Pakistani writer based in Berlin, Umer Ali, expressed the same concern a day before the election in Pakistan. Ali was of the opinion that as Pakistan voted, the military tightened its leash on the media. "Voting rights, peaceful polls, transparency: All are key to fair elections. Another building block is an independent media, which many Pakistanis say is under threat ahead of tomorrow's vote," he wrote.
If we trace the evolution and working of the press in the context of growing political instability in Pakistan, this sorry state of affairs is no wonder. Pakistani journalists have lived in more trying times in the past. Even more severely than these days, media critics of the military were harassed, gauged and abducted in several elections in the past.
The military has always been extremely sensitive about what is written about the country's domestic or foreign policies. But what's to be seen now is how the fourth pillar of democracy will operate in the 'Naya Pakistan'. We need to closely look at how the media will fare under Imran Khan.
Find latest and upcoming tech gadgets online on Tech2 Gadgets. Get technology news, gadgets reviews & ratings. Popular gadgets including laptop, tablet and mobile specifications, features, prices, comparison.
India
Studies indicate a lack of awareness among farmers regarding the implications of stubble burning and a lack of information about alternative options to manage crop residue even when they want to stop the practice
India
The resumption and opening up of suburban trains has been a huge relief for daily commuters, but continued vigilance on the part of the authorities as well as fellow travellers will go a long way in ensuring safety and building trust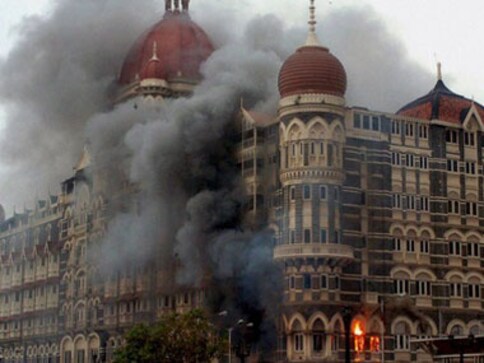 India
Mukhtar Ahmed Sheikh had made it possible to intercept the 26/11 death squad's calls — and prove Pakistan's role in the 2008 Mumbai terror attacks — but he remains nearly unknown. He neither received a medal, nor a reward. Instead, he was held in prison for three months on spurious charges.