Google's AI goof's up: BARD AI's mistake during demo sends Google's stocks tumbling by $100 bn
Google made up a fact about the James Webb Space Telescope, which showcases a vital problem with using AI generators like ChatGPT. The factual error, plus ChatGPT-Bing's launch, sent Google's stock tumbling.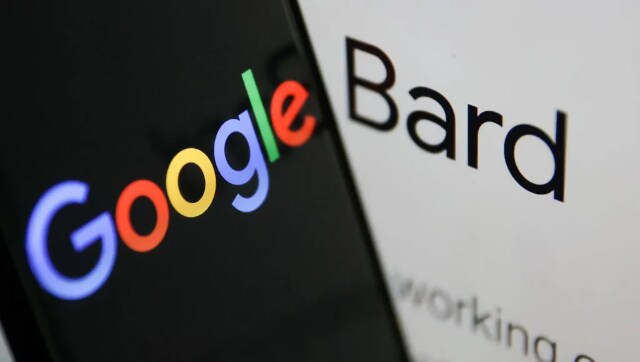 Google introduced its AI chatbot Bard on Monday, a competitor to OpenAI's ChatGPT that would be "more broadly available to the public in the coming weeks." However, the bot isn't off to a good start, with experts pointing out that Bard made a factual blunder in its initial demo.
The mistake that Google's BARD made, exposes a critical flaw of using AI generators as search engines – that they make stuff up when they don't know the answer.
Google's mistake also proved costly for them – Alphabet Inc, Google's parent company, lost about $100 billion in valuation, because of a piece of trivia that BARD got wrong.
Also read: The AI War: Google officially announces Bard to take on ChatGPT, shows off their AI bot in search
Google's BARD makes stuff up
Google published a GIF of Bard responding to the question, "What new findings from the James Webb Space Telescope can I tell my 9-year-old about?" In response, Bard provides three bullet points, one of which asserts that the telescope "took the very first photos of a planet outside of our own solar system."
However, as reported on NASA's website, the first photograph of an exoplanet was captured in 2004.
"Not to be a jerk, and I'm sure Bard will be spectacular, but for the record: JWST did not take 'the very first image of a planet beyond our solar system,'" astronomer Grant Tremblay tweeted.
Not to be a ~well, actually~ jerk, and I'm sure Bard will be impressive, but for the record: JWST did not take "the very first image of a planet outside our solar system".

the first image was instead done by Chauvin et al. (2004) with the VLT/NACO using adaptive optics. https://t.co/bSBb5TOeUW pic.twitter.com/KnrZ1SSz7h

— Grant Tremblay (@astrogrant) February 7, 2023
The error gets caught
The error was also pointed out by Bruce Macintosh, head of the University of California Observatories at UC Santa Cruz. "As someone who imagined an exoplanet 14 years before JWST, it feels like you should find a better example?" he tweeted.
"I do love and appreciate that one of the most powerful corporations on the globe is utilising a JWST search to market its LLM," Tremblay said in a follow-up tweet. Awesome! However, while ChatGPT and others are remarkable, they are frequently *very confidently* incorrect. It will be fascinating to see if LLMs can self-correct in the future."
Also Read: ChatGPT has forced Google to rethink its AI strategy, bring back Sergey Brin and Larry Page to take on OpenAI
AI generators hallucinate
As Tremblay points out, one key issue with AI chatbots like ChatGPT and Bard is their tendency to assert false information as reality. Because they basically are autocomplete systems, the systems frequently "hallucinate" — that is, makeup information.
Microsoft, which demonstrated its new AI-powered Bing search engine yesterday, attempted to foresee these concerns by putting the user in charge. "Because Bing is driven by AI, surprises and blunders are conceivable," the company's disclaimer states. "Please double-check the facts and provide comments so that we can learn and improve!"
Also read: ChatGPT's deranged cousin DAN-GPT breaks all OpenAI's rules on sexual, illicit content
BARD's fail cause Google's stocks to take a dive
"While Google has been a leader in AI innovation over the last several years, they seemed to have fallen asleep on implementing this technology into their search product," said Gil Luria, senior software analyst at D.A. Davidson.
"Google has been hurrying over the previous few weeks to catch up on Search, which resulted in yesterday's announcement being hurried and the humiliating gaffe of posting the erroneous answer during their presentation."
At the time of writing, the commercial has been seen over 1.2 million times on Twitter.
Google's stock prices, because of this error, fell by about $100 billion. This was compounded by the fact that Microsoft launched their ChatGPT-powered Bing. 
Read all the Latest News, Trending News, Cricket News, Bollywood News,
India News and Entertainment News here. Follow us on Facebook, Twitter and Instagram.
World
Meta and Google may soon stop sharing news on their platforms in Canada, because of the Online News Act. The Act laid out rules to force platforms like Meta and Alphabet Inc.'s Google to negotiate commercial deals and pay news publishers for their content.
World
The government recently announced a new cybersecurity strategy that named China and Russia as the most prominent cybersecurity threats to the United States.
World
The suspension of the Pinduoduo app — mainly used in China — comes amid heightened US-China tensions over Chinese-owned apps such as TikTok, which some US lawmakers say could be a national security threat