Donald Trump's aide-de-camp Jared Kushner ready to answer 'any and all questions' on Russia, says US senator
Jared Kushner was 'more than willing to answer any and all questions' on Russia, according to Tennessee senator Bob Corker.
Washington: President Donald Trump's son-in-law and senior adviser Jared Kushner was "more than willing to answer any and all questions", following reports of his meetings with Russian officials, according to a top United States official.
Tennessee senator and Senate Foreign Relations Committee chair Bob Corker told USA Today on Sunday that he felt no urgency in posing those questions and Kushner would speak "when the time is right".
"He seems to me to be a very open person and again, I'd let him speak for himself when the time is right on all these issues and at that time we can actually render judgement on the reality of what did or didn't take place."
Corker said it appears to him that Kushner is "not a target, so I think I would just wait".
The Washington Post reported last week that Kushner and Russian Ambassador Surgey Kislyak met at Trump Tower in December to discuss the possibility of setting up secret, back-channel communications between the President's transition team and officials in Moscow.
Corker also told USA Today that Russia would be sanctioned for its interference in the elections — and its military intervention in Syria.
Corker said that at the request of Secretary of State Rex Tillerson, who is in negotiations with Russian officials, Congress would wait for several weeks to take action on sanctions against Russia for its involvement in the Syrian conflict.
"Russia is going to be punished for what it did, in interfering in our elections," he said.
But, "to wait a few weeks at the request of the Secretary of State to see if he can change things in Syria seems to me to be an appropriate thing to do. That's what we've done. But next work period we plan to take it up".
Congress will reconvene on 5 June.
Find latest and upcoming tech gadgets online on Tech2 Gadgets. Get technology news, gadgets reviews & ratings. Popular gadgets including laptop, tablet and mobile specifications, features, prices, comparison.
World
Away from their candidate and the television cameras, some of Trump's aides are quietly conceding just how dire his political predicament appears to be, and his inner circle has returned to a state of recriminations and backbiting
World
The lawsuit alleges that 'harmful and haphazard rules on H-1B visas' would affect hundreds of thousands of US-based workers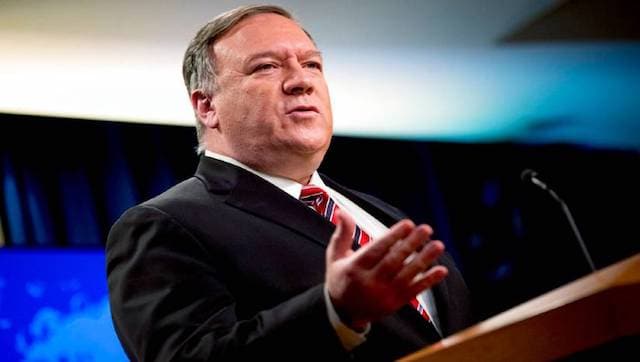 World
Pompeo, justifying the US' 2018 decision to leave the UNHRC, said that the election of the three countries was an indication of why we were right to leave that body