Donald Trump promises 'great' trade deal with UK after Brexit, says London needs to be tougher with EU on negotiations
Donald Trump has said he would have taken a 'tougher' approach toward negotiations on Brexit from EU than one currently adopted by Theresa May
London: US President Donald Trump has said he would have taken a "tougher" approach toward negotiations on Britain's exit (Brexit) from the European Union (EU) than the one currently adopted by British Prime Minister Theresa May.
In an interview with Piers Morgan, who hosts British ITV channel's programme Good Morning Britain, Trump said: "Would it be the way I negotiate it? No, I wouldn't negotiate it the way it's (being) negotiated... I would have had a different attitude," Xinhua reported. The interview was aired on Sunday.
Acknowledging he had a lot of respect for May, the US President said he "would have taken a tougher stand in getting out".
London has dragged itself into painstaking negotiations with Brussels chaffering over favourable terms about its exit from the 28-country bloc. Formal Brexit is expected in March 2019 but progress of the talks has been slow given the complexity of the issue.
"I would have said that the European Union is not cracked up to what it's supposed to be," Trump said.
Trump promised a "great" bilateral trade agreement with Britain. "We are going to make a deal with (the) UK that'll be great," he said.
Noting London will have a two-year restriction banning it from signing bilateral trade pacts with other economies before bidding farewell to the EU, Trump said: "When that restriction is up, we're going to be your great trading partner."
The US President also expressed his willingness to visit Britain, saying he was invited twice by May during their meetings on the sidelines of this year's World Economic Forum (WEF) in the Swiss ski resort of Davos, which concluded on Friday.
Trump has recently cancelled a trip to London, the reason for which he said was that he didn't like the relocation of the US embassy there.
Media reports, however, have attributed the decision to the cool reception the president would likely receive.
The British public, outraged by Trump's re-tweet of an anti-Muslim video originally posted by a far-right British nationalist, signed a petition urging the government not to give Trump a state visit.
World
The White House's comments came as the first consignment of the emergency medical supplies was brought to Delhi in a C-5M Super Galaxy aircraft
Arts & Culture
The role of the Sackler family and their company, Purdue Pharma, in developing the prescription painkiller OxyContin is familiar territory. Gibney's film digs into the aftermath, including the push to get doctors to overprescribe the medication and the company's use of former government regulators to cripple serious oversight.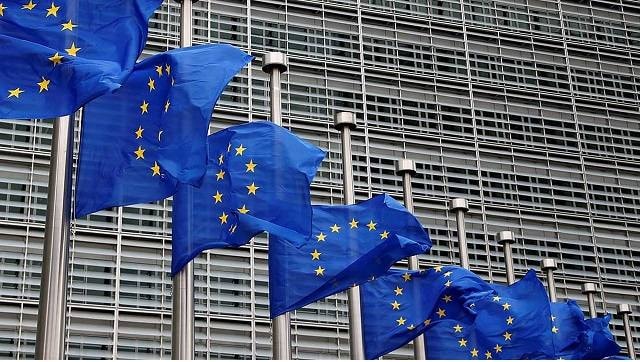 World
The Commission said the measure, which would be temporary, follows an earlier proposal by the WHO to change the classification of a variant of the coronavirus found in India from "variant of interest" to "variant of concern"