Didn't hear Donald Trump say 'shithole' at White House meeting, says Homeland Security chief Kirstjen Nielsen
US homeland security secretary Kirstjen Nielsen said on Tuesday that she did not hear President Donald Trump use the word 'shithole' during a meeting about immigration last week at the White House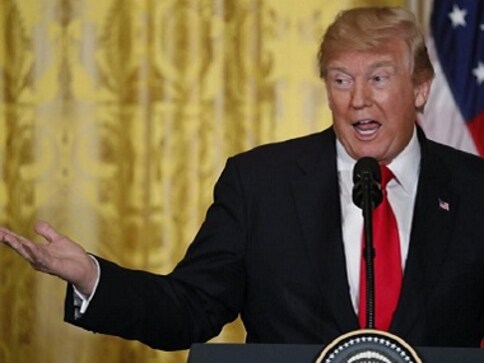 Washington: US homeland security secretary Kirstjen Nielsen said on Tuesday that she did not hear President Donald Trump use the word "shithole" during a meeting about immigration last week at the White House.
Nielsen, testifying before the Senate Judiciary Committee, said she remembered strong language and profanity being used during the meeting but did not recall how Trump described African countries.
US Democratic senator Dick Durbin, who attended the gathering, said last week that Trump used "vile, vulgar" language, including repeatedly using the word "shithole" when speaking about African countries.
Durbin and Republican senator Lindsey Graham were briefing the president last week on a newly drafted immigration bill, being touted by a bipartisan group of senators, according to the sources, who asked not to be identified.
Other government officials were present during the conversation, sources told Reuters.
The lawmakers were describing how certain immigration programmes operate, including one to give safe haven in the US to people from countries suffering from natural disasters or civil strife.
One of the sources who was briefed on the conversation said that Trump asked, "Why do we want all these people from Africa here? They're shithole countries... We should have more people from Norway."
Many Democrats and some Republican lawmakers slammed the president for his remarks.
World
The House select committee investigating the 6 January attack on the US Capitol continues to reveal its findings of a year-long investigation
World
Three Trump-era Justice Department officials recounted persistent badgering from the president, including day after day of directives to chase baseless allegations that the election won by Democrat Joe Biden had been stolen
World
The hearing will bring attention to a memorably turbulent stretch at the department as Trump in his final days in office sought to bend to his will a law enforcement agency that has long cherished its independence from the White House