China asks India, Pakistan not to bring bilateral hostility in Shanghai Cooperation Organisation
China has said that 'hostility' between India and Pakistan in the Shanghai Cooperation Organisation will not be good for the group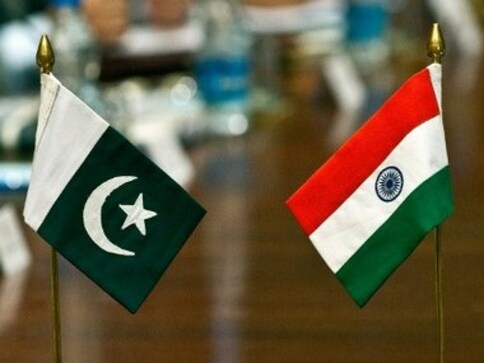 Beijing: China on Thursday said India and Pakistan will have to play by the rules of the Shanghai Cooperation Organisation (SCO) by not bringing their bilateral dispute to the forum.
Chinese Assistant Foreign Minister Kong Xuanyou said "hostility" between India and Pakistan in the SCO will not be good for the group.
"In the charter of SCO, there is a clause that hostility in the bilateral relations should not be brought to the organisation," Kong said.
"I believe those countries will abide by the charter of this organisation."
"This organisation has its own rules and procedures. We hope that these rules are abided by all member states," Kong added.
He was talking to Indian journalists on the sidelines of an SCO event where national flags of India and Pakistan were hoisted after the two countries were admitted to the group last week in Astana, Kazakhstan.
China is worried that bilateral disputes between India and Pakistan could affect the forum.
However, a senior Pakistani diplomat earlier said the SCO was not a forum to settle bilateral disputes.
The envoys of India and Pakistan Vijay Gokhale and Masood Khalid respectively were present on the occasion at the SCO Secretariat.
Addressing the event, Gokhale said: "Now as a full member of SCO, we look forward to further deepening these relations for mutual benefit."
"We would also like to deepen our cooperation in our joint fight against terrorism."
also read
Politics
The Pakistani rupee is expected to fall by another 20%, according to some economists, who are raising alarms about a catastrophic plunge. Bond managers are facing the possibility of a sovereign default as a result of the heightened tensions following Imran Khan's detention last week
World
The distressing number of deaths has raised concerns regarding the treatment of inmates within the prison and whether they are provided with adequate medical facilities. These incidents cast doubt on the conditions and care provided to prisoners
Opinion
There is no reason why India should blindly follow America in a military adventure in Taiwan or elsewhere