AI develops cancer drug in just 30 days, predicts patients' life expectancy based on medical notes
Medical researchers in Canada used AI to develop a treatment for a type of cancer in just 30 days. Another group of scientists working with cancer patients developed a ChatGPT-like AI bot that predicts the life expectancy and survival rate of cancer patients.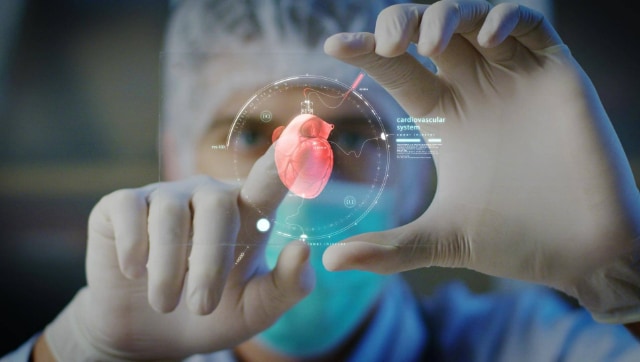 The massive leaps that we have seen AI take in the last couple of months will undoubtedly have a lasting effect on the world as we know it. Almost every sector, professionally, will see a major paradigm shift in a few years. In fact, this shift is already taking place in many professions. The field of medicine is also seeing this shift as AI makes more significant and pertinent changes to the medical industry.
An AI developed specifically to help medical workers, researchers and doctors have created a treatment for an aggressive type of cancer in just 30 days. Another AI model has shown the ability to forecast a patient's survival rate using the treating doctor's notes.
Researchers from the University of Toronto worked with Insilico Medicine to develop a potential treatment for hepatocellular carcinoma (HCC) using an AI drug discovery platform called Pharma.
Also read: OpenAI's ChatGPT passes Wharton's MBA Exam, while also qualifying for a medical licence in the US
HCC is a type of liver cancer, but the AI found a previously undiscovered therapy route and created a 'novel hit molecule' capable of binding to that target.
The system, which can also predict survival rate, is the invention of scientists from the University of British Columbia and BC Cancer, who found the model is 80 per cent accurate.
A new weapon against deadly diseases
AI is shaping up to be the new weapon against deadly diseases, given that it is capable of analysing vast amounts of data, uncovering patterns and relationships and predicting the effects of treatments. 
Insilico Medicine founder and CEO Alex Zhavoronkov said in a statement, "While the world was fascinated with advances in generative AI in art and language, our generative AI algorithms managed to design potent inhibitors of a target with an AlphaFold-derived structure."  
The team used AlphaFold, an AI-powered protein structure database, to design and synthesize a potential drug to treat hepatocellular carcinoma (HCC), the most common type of primary liver cancer.   
The drug was developed in just 30 days from target selection and after only synthesizing seven compounds.
Researchers found a more powerful hit molecule in a second round of AI-powered compound creation, though any possible medication would still need to go through clinical testing.
Also read: ChatGPT has started replacing humans in the workplace, US survey reveals
"AlphaFold made new scientific ground in forecasting the structure of all proteins in the human body," said Feng Ren, chief science officer and co-CEO of Insilico Medicine.
"At Insilico Medicine, we saw this as an amazing chance to take these structures and apply them to our end-to-end AI platform to create new medicines for illnesses with high unmet needs. This study represents a significant first move in that direction," he added 
Predicting life expectancy with great accuracy
A different algorithm used to estimate the life expectancy of cancer patients, analysed doctor notes following a patient's initial consultation, using natural language processing or NLP, a subset of AI, which has been modelled to understand the complexities of human language. ChatGPT, the most famous of all AI bots is based on NLP.
The model found patient-specific traits, forecasting six-month, 36-month, and 60-month survival rates with more than 80 per cent accuracy.
"The AI basically scans the consultation documents and notes like a person would read it," said John-Jose Nunez, a psychotherapist and clinical research associate with the UBC Mood Disorders Centre and BC Cancer, in a statement.
"These papers contain a wealth of information, including the patient's age, the type of cancer, underlying health problems, previous drug use, and family histories," said Nunez added.  
"All of this is combined by AI to create a full picture of patient outcomes," he added.
Cancer survival rates have traditionally been computed retroactively and classified by only a few generic variables, such as cancer location and tissue type. 
The algorithm, on the other hand, can detect distinct hints within a patient's original appointment document and provide a more detailed evaluation. 
The AI was taught and evaluated using data from 47,625 individuals from all six British Columbia Cancer sites.
Going global
"Because the algorithm was trained on data from BC Cancer, which deals with patients in British Columbia, it has the potential to be an effective instrument for forecasting cancer survival in the province," Nunez explained. 
"However, the beauty of neural NLP models is that they are extremely scalable, portable, and do not require organised data collections. To enhance performance in a new area, we can rapidly train these models using local data," he added.
Read all the Latest News, Trending News, Cricket News, Bollywood News,
India News and Entertainment News here. Follow us on Facebook, Twitter and Instagram.
also read
India
ISRO has a bunch of missions remaining for 2023, all of whom are more exciting than the next. From the launch of the Aditya-L1 satellite to Chandrayaan-3 mission to moon, 2023 may prove to be a hallmark year for India and ISRO
World
Scientists recently found an extraterrestrial body that displays the same qualities as our Moon. Because of the similarities that the space rock shares with our Moon, the space rock named 2023 FW13 has been designated as a quasi-satellite or a quasi-moon