Three reasons why Shashank Manohar resigned as BCCI president
BCCI has landed itself in a strange situation; of being asked to elect a third president in 16 months following the abrupt resignation on Tuesday of incumbent Shashank Manohar.
These are turbulent times for the Board of Control for Cricket (BCCI) in India. Even as its members are battling it out in the Supreme Court over a series of changes proposed by the court-appointed Lodha Committee, it has landed itself in a strange situation; of being asked to elect a third president in 16 months following the abrupt resignation on Tuesday of incumbent Shashank Manohar.
Manohar was plonked on the seat for the second time, in November 2015, following the untimely demise of erstwhile president Jagmohan Dalmiya in September. Dalmiya, whose election had been delayed to March 2015 was expected to serve the three-year term ending September 2017 but died in office. Now the new president, expected to be elected within one month would also have a short term, till next September, or earlier if the SC which resumes hearings on 30 June deems so.
Supreme Court scrutiny
Manohar's resignation, although expected for sometime now, was nevertheless abrupt if only for the legal tangle that the BCCI is currently going through. It was expected that he would be at hand to steer the Board through some of the contentious recommendations of the Lodha Committee given his familiarity with BCCI and law courts.
Manohar hails from a family of illustrious legal luminaries. His father VR Manohar was the Advocate General of Maharashtra when Sharad Pawar was chief minister. (He represented Harbhajan Singh and BCCI in the Monkeygate scandal in Australia in 2008). He was also the Vidarbha Cricket Association president. Shashank's brother Sunil Manohar too had served as Advocate General of Maharashtra. His grandfather was a lawyer while his uncle was a judge of the Bombay High Court. Manohar's sister too is a judge of the Bombay High Court while son, Adwait Manohar, vice-president of the Vidarbha Cricket Association, is also a lawyer.
Using BCCI to build his resume for ICC
However, now with Manohar firmly setting his sights on the ICC Chairman nomination, scheduled to be completed by 23 May, his priorities are different and the restructuring of BCCI which the Lodha Committee is pushing for may not appeal to him.
Manohar was president of BCCI from 2008 to 2011 and it was in his wake that the IPL was shifted to South Africa in 2009 and subsequently attracted allegations of foreign exchange violations. The Enforcement Directorate sent him a notice which he challenged in the Bombay High Court. The court quashed and set aside the notice.
Manohar's recent decision to roll back the hard-fought three-nation primacy of India, Australia and England within the ICC has not gone down well with all sections of the BCCI. Some believe that BCCI could be losing out on Rs 3000 to 4000 crores in revenue due to this though Manohar himself had assured the Board that the amount was far lesser.
Unpopular within BCCI
Besides, during his short stint the Board had waived the penalty clause of $ 41.97 million imposed on the West Indies Cricket Board for walking out of the tour of India in 2014. Manohar's explanation that the remainder of the series would be played by the West Indies in 2017 has not gone down too well either, given the economic benefits any country would get by playing a cricket series against India. The West Indies or any other Board would have come any time we called them. This is no solution at all, said a source.
Not surprisingly, Manohar's decision, as ICC Chairman replacing N Srinivasan, to restructure the ICC drew praise from Pakistan, West Indies and the like. They could be expected to endorse his candidature for the 23 May nomination and beyond.
If elected, Manohar would serve the restructured ICC as Chairman for five years, till 2021 and the battles that the BCCI would be fighting in courts back home may not concern him at all.
Still the ICC would need the co-operation of the BCCI for smooth functioning and this is where the election to BCCI and its consequent state of affairs would be so crucial to world cricket.
As things stand the full members of East Zone — Bengal, Jharkhand, Odisha, Tripura, Assam and National Cricket Club (Kolkata) — will have the right to nominate the candidate for the post of BCCI president.
The nominee with the right credentials -- the candidate should have been a past or present office-bearer or vice-president and must have attended two AGMs representing a full member -- could come from any region of India but must be endorsed by a full member of East Zone. Thus, the front runners are expected to be BCCI secretary Anurag Thakur, IPL chairman Rajeev Shukla and current vice-president G Gangaraju.
All three are politicians and G Gangaraju has virtually ruled himself out saying that being BJP MP from Andhra was a full-time job and he would not be able to do justice as BCCI president. But BCCI sources insist that he is the dark horse.
Thakur, a rising star in BJP, is also a former cricketer, having captained Himachal Pradesh in Ranji Trophy. He was also a junior selector and hence is quite comfortable with the intricacies of cricket as well as politics. The short stint as president, until 2017 September, might suit him considering the fact that HP Assembly elections are expected around that time and the BCCI post could give him just the visibility to boost his chances for chief minister. There is the possibility that he would take Kolkatta's Sourav Ganguly along as the Board secretary in an attempt to win over the East and also soften the SC's stand against BCCI. But he needs to carry other zones with him.
Rajeev Shukla, a smart operator shrewd in the ways of Board politics, cannot be discounted. The very fact that he is being mentioned in the same breath as the other two contenders says a lot for his acceptance despite being a Congress MP.
The next few days could witness a lot of jostling and behind the scenes manoeuvering as the BCCI settles down for yet another tumultuous period in its history.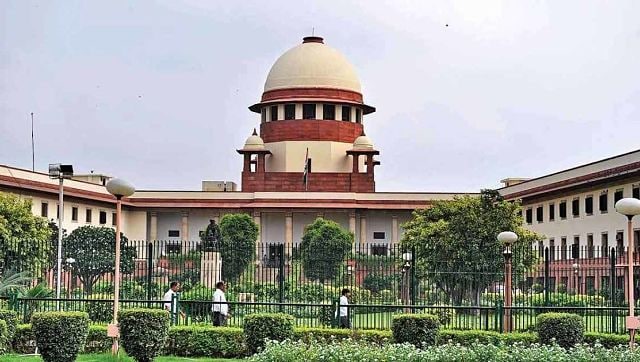 India
The apex court pulled up the state government for giving in to traders' pressure by granting relaxations ahead of Bakrid and said it disclosed a "sorry state of affairs"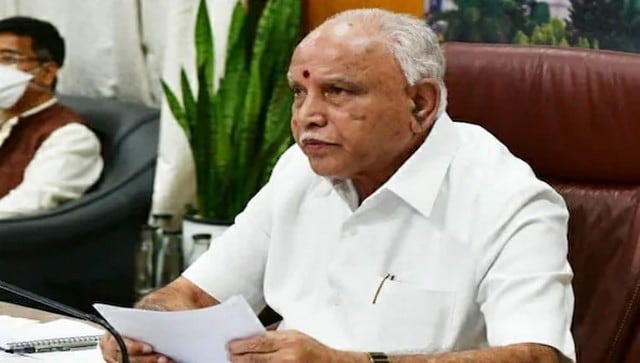 Politics
The 78-year-old Yediyurappa belongs to the older generation of politicians who started their service to the public as a teenager (in his case with the Rashtriya Swayamsevak Sangh) and did not hail from either a political or an affluent family
India
The guild in its apex court plea stated that journalists are tasked with enforcing the public's right to be informed, accountability and to an open and transparent government