Rio Olympics 2016: PV Sindhu will have to punch above her weight again to counter Carolina Marin
If the essentially unpredictable PV Sindhu is able to produce just one more spectacular performance on Friday, it will be time to roll out the red carpet for the new poster girl of Indian badminton
It seems a little trite to refer to Pusarla Venkata Sindhu's quest for the 2016 Olympic women's singles title, and Friday's clash against two-time world champion Carolina Marin of Spain as a "golden opportunity".
Punching well above her weight, the World No 10, seeded ninth at Rio, has put to the sword in successive rounds, three players seeded above her in the 40-player draw – eighth seeded Tai Tzu-ying of Chinese Taipei, second ranked Wang Yihan of China and No six seed Nozomi Okuhara of Japan. This has been one of the rare occasions when Sindhu has shown such consistency of performance in a key event.
Before the onset of these Olympics, few had expected the tall, slim Indian to scale the heights in the manner she has done. All attention had been concentrated on her more illustrious compatriot and fellow-Hyderabadi, Saina Nehwal, who had come away from the 2012 London Olympics with a bronze medal, the first medal of any colour to be won by an Indian badminton player.
Thus, while Sindhu had had a patchy run-up to the Olympics, Saina had overcome an Achilles tendon problem to bag the Australian Super Series crown, and declare to the world that she had regained full fitness in time for the all-important Games. Alas, the fifth seeded Saina was positively not at her physical best, and capitulated meekly to the unheralded Ukrainian, Marija Ulitina, at the preliminary stage itself.
Even as Sindhu embarked on a giant-killing run that catapulted her into the final, it was revealed in Rio that the erstwhile queen of Indian badminton had been hospitalised in Hyderabad with a knee injury she had sustained during her group clash with Ulitina. Her departure left her younger compatriot with the task of being the bearer of the tricolor at the badminton events in these Games.
The burden of expectations of Indian sports fans fell even more squarely on Sindhu's slim shoulders after her gallant mate at the Gopichand Academy, Kidambi Srikanth, bowed out of the men's singles at the quarter-final stage, after waging a Homeric battle against the celebrated five-times world champion, Lin Dan of China.
Yet, Sindhu proved worthy of the trust reposed in her by 1.3 billion of her countrymen, and gave display after display of speed, power and steely determination, to stand on the threshold of history, whatever the result of the final. However, she is not willing to settle for second best. As she said on the eve of the final, "My target is to win the gold, and I will give my heart out to get the gold! Definitely, I feel I have a chance."
The task will be far from easy. If anything, Sindhu's antagonist in the final, Marin, is playing even more brilliantly than the Indian – as the Spaniard showed in no uncertain manner during her semi-final clash with the defending Olympic champion, Li Xuerui of China.
Brimming with confidence, Marin was like greased lightning on her feet, and showed no signs of tiring, even in the closing reaches of the second game when Li really tested her. Being a left-hander gives her a natural advantage in terms of deception, and she has perfected her positioning for the overhead strokes to such an extent that it is hard for an opponent to work out whether she is going to execute a sliced straight drop, a crosscourt drop, a smash or a deep, flat toss.
These attributes severely limit Sindhu's options against the Spaniard. Faced with the deceptive strokes of Tai Tzu-ying and Wang Yihan, the Indian was able to reach everything thrown at her, prolong the rallies and play the waiting game. She succeeded because Tai is a player who repeatedly goes for high-risk shots to notch up outright winners, while Yihan, after her right knee injury in 2014, is today a half-step slower on her feet than she was when she won the world championship in 2011.
Marin has no demonstrable weakness in her game, which is basically aggressive in nature. Her speed of foot makes her a truly dangerous opponent, for she likes to dominate every rally, and has the wherewithal to do exactly that. Her speedy follow-up to the net behind an opening-creating smash or half-smash is sheer textbook stuff.
The talented and hardworking Spaniard has won two world championship gold medals in 2014 and 2015, and the All-England title in 2014, while Sindhu has had to rest content with two world championship bronze medals in 2013 and 2014. Marin has been World No one consistently for the past couple of years, while the highest world ranking that Sindhu has reached has been number nine.
All these pointers of Marin's overwhelming superiority notwithstanding, the reigning world champion has had a spot more trouble against Sindhu in the past than she has had with most other players.
The Spaniard leads their career head-to-head count only by a 4-3 margin, but has won four of their last five encounters, including a thumping 21-17, 21-9 triumph in their most recent meeting during the Hong Kong Open Super Series in November 2015. Every one of these four victories has been registered in straight games with a degree of comfort, while Sindhu's consolation win in the October 2015 Denmark Open Super Series was achieved in three games.
Look where you will, Marin appears to have the edge. Even in the vocal department, with her wild screams of celebration being coldly calculated to undermine an opponent's confidence and equanimity. Sindhu has learnt to counter Marin's manic screaming with some lusty vocals of her own, but will need to egg herself on for each new rally in the same feisty manner as the Spaniard. Make no mistake, a lot of the final will be played out in the mind.
It is really hard for this diehard fan of Pusarla Venkat Sindhu to have to deliver in writing a gloomy prediction of the course of the final, from the Indian point of view. Coach Pullela Gopichand will have to really scratch his head to work out a way of laying the Spaniard low.
Yet, if the essentially unpredictable Hyderabadi is able to produce just one more spectacular performance on Friday, it will be time to roll out the red carpet for the new poster girl of Indian badminton, the first and only individual since marksman Abhinav Bindra to shoot an Olympic gold!
Sports
Sen was comprehensively beaten 10-21, 9-21 by Prannoy in a men's singles match that lasted a little more than half an hour.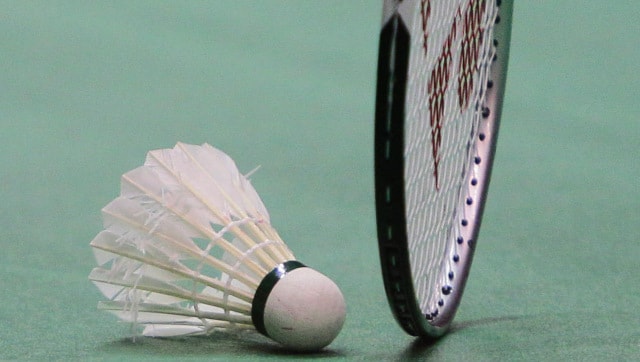 Sports
The GPBL has eight franchises -- Bengaluru Lions, Mangalore Sharks, Mandya Bulls, Mysore Panthers, Malnad Falcons, Bandipur Tuskers, KGF Wolves and Kodagu Tigers.