Pro Kabaddi League 5: Rohit Kumar aims to put personal tragedy behind to live up to Rs 81 lakh-price tag
Rohit Kumar, the second costliest player in PKL auctions, spent two months in judicial custody last year over the suicide of his wife, who had accused him and her in-laws of harassment in her suicide note.
Confusion hung thick in the air moments after auctioneer Bob Hayton brought his gavel down to signal the sale of Rohit Kumar to Bengaluru Bulls, his former team which had broken the bank to re-secure his services at the Pro Kabaddi League auction on Monday.
Representatives of Patna Pirates had launched a last-ditch bid to buy the raider — who had played for them in season three — but Hayton, having not seen the team raise their paddle, had announced the player's sale to the Bulls. Just minutes ago, teams had gone on a frenzied drive to secure the services of the player.
A few hundred miles away, at Rohit's residence, a similar frenzy reigned.
"Main toh Rs 81 lakh pe hi kuud pada. Main uske baad TV dekh hi nahi paaya. Rs 81 lakh bahut hote hai, bhai. (I jumped out of my seat when the bidding price reached Rs 81 lakh and I was sold. I couldn't watch TV after that. Rs 81 lakh is a lot of money.)"
"In fact, I didn't know that Patna had tried to raise that bid. I was already celebrating and found out about it much later. I don't know how to express my happiness over a phone call. I wish you could see my face.
"Before yesterday, not just me, all of us had thought that the price of the most expensive player would be somewhere close to Rs 50 or 55 lakh. But I'm now the second-most expensive player in this league," Rohit told Firstpost over the phone on Tuesday, his tone betraying his utter disbelief at his own price-tag.
Only Nitin Tomar, who was bought by the Uttar Pradesh franchise for a whopping Rs 93 lakh, was more expensive than him. For context, during the first auction of PKL, held in 2014, the then India captain Rakesh Kumar was the most expensive player in the league costing Rs 12.8 lakh.
The auction high comes after a topsy turvy few months for the 27-year-old, who was arrested in October last year over the alleged suicide of his wife Lalita who had accused him and her in-laws of harassment in her suicide note as well as audio and video clips left behind.
Consequently, Rohit spent two months in judicial custody before being granted bail late in December while the Forensic Science Lab ascertains the veracity of the recordings.
Rohit had later posted an emotional video on Facebook where he had professed his love for his deceased wife and had said that he too did not want to live after her demise.
Rohit understandably refused to talk about the issue, but the Bengaluru franchise's management said that they believed Rohit's version that he was innocent and had no apprehensions in making a play for him.
"Regarding his court case, we believe him. Let the court take its course.
"We have a professional relation with him, so we're not directly involved in his family life," said Uday Sinh Wala, the owner of Bengaluru Bulls.
Wala said that he wasn't exactly happy having to fork out almost one-fourth of the team's allotted budget of Rs 4 crore on one player. "The Rs 81 lakh price is relatively high. It is not a price I would have preferred to pay. But when there are 12 teams fighting over players, things tend to get a little crazy."
Wala revealed that he was left so impressed with Rohit's commitment in the previous edition of PKL that he was among the two players from their season four squad they wanted to buy back in the auctions.
"Before the auctions started, Rohit and Ajay (Kumar) were the two players we set out to buy. Rohit showed 150 percent commitment to us last season. He had a knee injury and another injury in his lower body. So he could have easily sat out. But instead, he chose to play through the pain. This showed his commitment to the team. He was one of the best raiders in the third edition of PKL, so we know what he can do when he's at his best," Wala said.
In fact, Rohit was an indispensable part of the Bengaluru team last season, where he was the team's top scorer in 12 of the 14 league matches, which earned him the captaincy in the latter half of the team, according to the PKL website. The Navy man had announced himself by ending season three, also his debut season, as the player with the third-highest raiding points in the league, which got him the Most Valuable Player Award for the season.
Rohit went on to represent India in last year's South Asian Games, where India won their eighth gold medal at the competition. He could have played in PKL from season one itself after being bought by Mumbai franchise U Mumba, but Services Sports Control Board (SSCB) denied him and other services players from competing in the league.
Rohit, on his part, was confident that the upcoming season of PKL will see the best of him.
"Last season, I picked up a knee injury in a match against Dabang Delhi. That's why I couldn't give my best performance. But this time, I'll show what I'm capable of," he said.
Find latest and upcoming tech gadgets online on Tech2 Gadgets. Get technology news, gadgets reviews & ratings. Popular gadgets including laptop, tablet and mobile specifications, features, prices, comparison.
Sports
She is the first female tennis player on the tournament's roster to have a confirmed positive test, the latest setback for preparations for the year's first Grand Slam in Melbourne.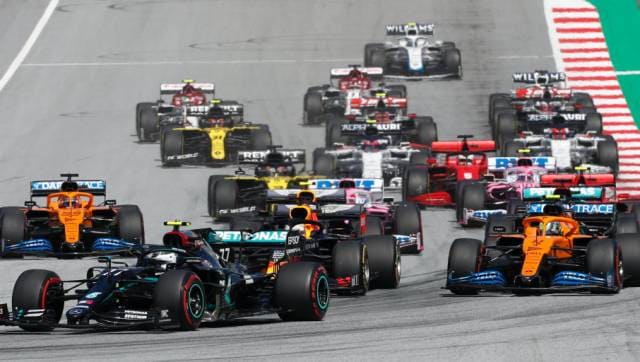 Sports
Testing was originally slated for Barcelona in early March but was moved following the postponement of what should have been the season-opening Australian Grand Prix to November.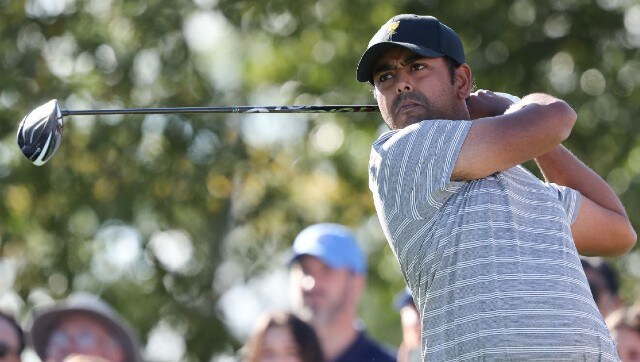 Sports
Anirban Lahiri blazed the middle two rounds of the Sony Open in Hawaii with career-best low rounds in Hawaii as he carded 65 and 64 in the second rounds.