Nicky Hayden obituary: Remembering the MotoGP champion, a true legend who ruled on and off track
Nicky Hayden may be no more, but the legacy that he leaves behind in the world of sport will live on.
The world of motorsport is in shock after one of its favourite sons Nicky Hayden devastatingly passed away on Monday. Hayden is a former MotoGP World Champion (2006) — best known for his immense raw talent and also for being the "nicest guy" in the paddock. Perhaps symbolically so, Hayden passed away after an accident on two wheels (his bicycle) in Rimini, Italy.
From dirt bikes to the pinnacle
Hayden was well respected in the paddock for being a true champion on and off the track. Born into a family of dirt bikers in Kentucky, USA (and hence the nickname, 'Kentucky Kid') he took to two wheels effortlessly, beginning his motorcycling career as a mere four-year-old. Over the years, Hayden dazzled the field with his talent and dedication. A highlight was the Springfield TT in 2002 when historically so, the three Hayden brothers were all on the podium.
There was no looking back as Hayden worked himself through the ranks. He was faithful to his chosen number — 69 — which his dad also used during his racing days. 2002 brought big news for Hayden as he became the youngest AMA Superbike champ ever — giving him the much coveted promotion to MotoGP.
MotoGP: Living the fairytale
Hayden was at home in the world of MotoGP — he loved every moment — whether it was the on-track racing, the testing, analysing data or interacting with fans. He had a super rookie season, notching up two podiums. His first win came in 2005 at his home race, the Laguna Seca round. The 2006 season was the greatest of Hayden's career as it announced the arrival of Nicky Hayden, the champion. He clinched the title for Repsol Honda after a fierce season-long battle with Valentino Rossi. A lifelong dream had come true, one that was sweeter because it was won against a formidable competitor — Hayden became the first rider since 2000 to defeat Rossi. Moreover, Hayden remains the last-ever American to win the MotoGP championship.
In 2009, Hayden made a shift to the iconic Ducati team, ending a 10-year partnership with Honda, but the season was his worst-ever in MotoGP. After several lacklustre seasons with Ducati — including 2011 and 2012, where he was partnered by Rossi — Hayden signed up with the Aspar Racing Team for 2014. However, the downward spiral continued. Hayden decided to return to the Superbie World Championship for the 2016 season with the Honda squad at the Ten Kate Racing.
The man, the legend
Despite the highs and lows of his career, Hayden remained grounded and highly dedicated. His character shone through during his gruelling championship duel against Rossi in 2006. The odds were stacked against him, but he refused to crack under pressure even when the battle went down to the last race of the season. To put Hayden's achievement into perspective, he is only the second rider in history to have come from behind and won the title at the final race. Tellingly enough, Rossi, who has usually shared fairly acrimonious equations with several other riders, considered Hayden as one of his best friends.
He was also one of those racers who had dedicated his entire life to racing, and nothing else really mattered. As he emotionally proclaimed after his championship win, "When you dedicate your life to something and the dream comes true it feels so good." Despite his long years in the racing world, he never lost his enthusiasm and focus. When he ran out of competitive options in MotoGP, he seamlessly switched gears to remain racing — the true mark of a racer.
A growing concern: Cyclists and road safety
Hayden's death is the result of an accident he had while cycling, when he was hit by a car. While video footage supposedly suggests that Hayden did not halt at a 'stop' sign, perhaps he was distracted by his iPod, the incident firmly turns the light on the safety of cyclists. It is the latest in a string of high-profile incidents that have cyclists worried about safety on the roads. Most recently, Italian pro cyclist Michele Scarponi was killed while training in Italy last month when a van rammed into his bicycle at an intersection.
Hayden may be no more, but the legacy that he leaves behind in the world of sport will live on. He's surely leaving behind numerous people who love him, as is evident from the heartfelt tributes pouring in. We extend our heartfelt condolences to his fiancé, family and friends.
So sad. I can't believe how life can be so cruel. All my condolence to Nicky's family and friends. #RIPNickyHayden pic.twitter.com/CQYg6v8FxT

— Jorge Lorenzo (@lorenzo99) May 22, 2017
Destrozado tras la noticia. Nunca te olvidaremos! / I'm shattered after the news. We will never forget you! #DEPNickyHayden #RIPNickyHayden pic.twitter.com/qF5wNnFM6o

— Marc Márquez (@marcmarquez93) May 22, 2017
Find latest and upcoming tech gadgets online on Tech2 Gadgets. Get technology news, gadgets reviews & ratings. Popular gadgets including laptop, tablet and mobile specifications, features, prices, comparison.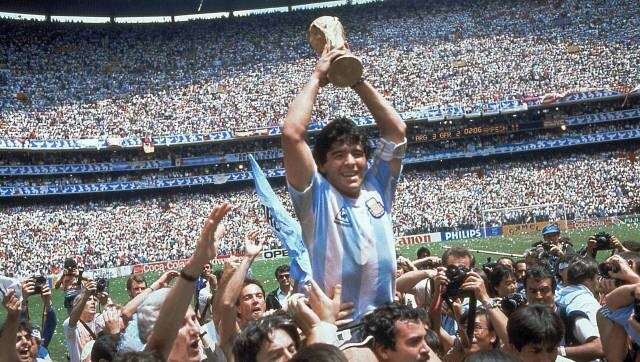 Sports
Diego Maradona, Argentine football legend and 1986 World Cup winner, passed away in Buenos Aires on Wednesday. He was 60.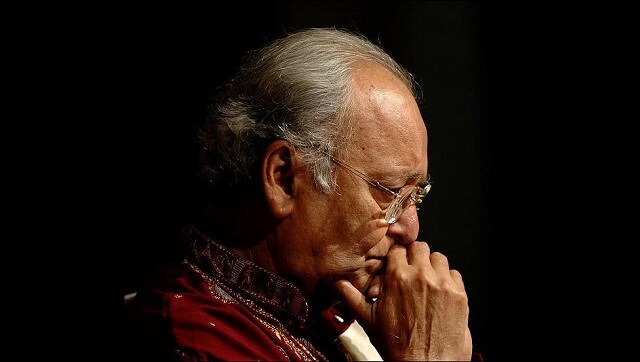 Entertainment
Mr Chatterjee's meditation on his own mortality unsettled audiences, but he assuaged them, "Death is inevitable, but we need to know that it is possible to at least enjoy life while we have it."
Sports
Briton Smith and Italy's Savadori filled in for Iannone this year after he was suspended for testing positive for an anabolic steroid in November 2019. His ban was recently extended from 18 months to four years.