Javed Miandad slams PCB for Pakistan's hectic training schedule ahead of England tour
Javed Miandad lashed out at PCB for exhausting the national team players by making them attend camps before the tour to England.
Karachi: Former captain Javed Miandad on Tuesday lashed out at Pakistan Cricket Board (PCB) for exhausting the national team players by making them attend camps before the tour to England.
"The number of days these players are attending these camps they will be tired out even before the tour begins," Miandad said.
Miandad said touring England was always a difficult task even when Pakistan had strong outfits in the past.
"Playing in England poses a totally different challenge and definitely our team faces a stiff challenge ahead of them in Tests and ODIs. But what is regrettable is the preparations are not right just holding camps is not the answer."
He also questioned the absence of head coach Mickey Arthur from the boot camp and then the skills camp.
"If what we are reading is true that the new coach has sent his plans to the team for implementation in the camps in his absence, then I am sorry I don't think the Board is taking the coming tour seriously," said the former captain.
Miandad described the exclusion of young batsmen Ahmed Shehzad and Umar Akmal on disciplinary grounds from the tour as a sham.
"The point is what will Pakistan cricket achieve by just discarding these players. If they have any problems it is the job of the Board and team management to handle these things. They are good players and Pakistan cricket can use their skills," Miandad said.
He also said the Board and selectors should be clear about the reasons for dropping the two players.
"Just saying on disciplinary grounds is not acceptable tell us what they have done," he added.
Miandad, who appeared in 124 Tests, also questioned chief selector Inzamam-ul-Haq for roping in other members, who have played little international cricket, in his committee.
"I don't understand the logic behind him picking people whose experience of international cricket is limited. Why did he not pick like-minded and experienced players of his time to work with him. Is this choice of his selectors just to make it a one man selection committee?" he asked.
Inzamam picked Wajahatullah Wasti and Tauseef Ahmed with a combined experience of 34 Tests and 70 ODIs, and seam-bowling all-rounder Wasim Haider, who played three ODIs in 1992 World Cup.
First Cricket News
The Pakistan Cricket Board (PCB) said that Hasan Ali has been rested as a precautionary measure due to a strain in his left leg, which he picked during a training session at Trent Bridge on Thursday.
First Cricket News
Pakistan was whitewashed in the three-match series with the biggest blow coming on Tuesday when they lost after scoring 331.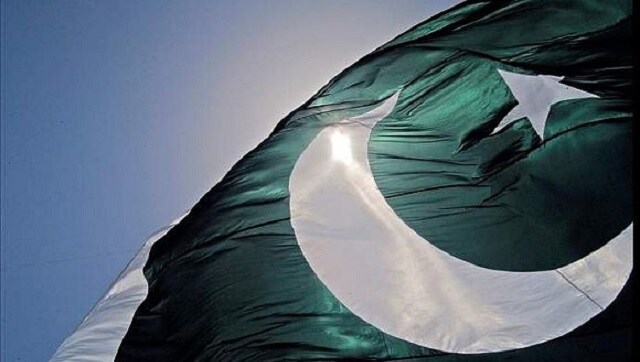 World
The Khyber Pakhtunkhwa government had named 350 accused in the FIR for their alleged involvement in setting on fire the Samadhi of Prem Hans and an adjacent temple in Teri Karak district last year.