IPL 2017: KKR far from flawless despite big win, sloppy fielding will hurt them in long run
If KKR don't rectify the malaise that seems to have afflicted them, they won't go far. Sooner or later the dropped catches would come to haunt them.
Kolkata Knight Riders came into the match on Thursday with a need to rectify their many mistakes during their heart-breaking loss to Mumbai Indians. After making a forceful start with a 10-wicket romp home against Gujarat Lions, they had thrown the next match away with the profligacy of a over-indulgent billionaire, only to realise that that is something they can ill-afford.
Moving back to their fortress at the Eden Gardens would have given them some confidence as also the fact that they were facing a team against whom they have traditionally done well. But things could never have been taken for granted. Kings XI Punjab had put up disciplined performances against both Rising Pune Supergiant and Royal Challengers Bangalore and were perched on the top of the table. Their bowling, in spite of lacking any big names, had done the job in their first two matches, restricting the opposition to manageable totals, though they came for some stick by the inimitable AB de Villiers.
So Punjab were no pushovers, and KKR could not be lacklustre. But they started exactly the way they shouldn't have. Piyush Chawla, who was drafted into the side in place of Chinaman bowler Kuldeep Yadav made an absolute mess on the boundary in the second ball of the match. Hashim Amla turned an incoming delivery from Trent Boult away behind square on the leg side, and Chawla made a lazy one-handed effort, taking an aeon to bend down, letting the ball roll through his legs and to the boundary. That was as shoddy commitment as it could have got. Maybe Chawla was not adequately awake. But that can never be an excuse, especially at this level and in this format of the game.
But that was not the last of the bloopers. There were many more to come. The next one being in the third over of the match. Manan Vohra was hurried by a short-pitched delivery from Boult and skied it, getting neither the timing nor the direction right and Sunil Narine dropped an absolute sitter at third man, much to the anguish of the crowd. Chris Woakes then sliced through the defence of the dangerous Glenn Maxwell, but Robin Uthappa failed to hold on to the catch despite diving full length. It was a difficult chance, but at the highly competitive level that the Indian Premier League (IPL), such chances have to be taken. In fact, what differentiates a champion side from an ordinary one is its ability to make use of even half chances.
Narine had another moment of faux pas when he let the ball bounce over his head at third man and go past the boundary. That was pretty amateurish from the West Indian and attracted considerable flak from the commentators. That notwithstanding, the KKR fielders also came up with a novel way of conceding runs, which made for a comedy of errors. Punjab batsman Mohit Sharma played a shot to extra cover and ran a couple. The fielder hit the stumps at the striker's end and the ball got deflected to short fine leg. The fielder there picked the ball up and hit the stumps at the non-striker's end. The ball got deflected again and the batsmen ran another couple. That was four runs without the ball hardly travelling anywhere close to the boundary. What the KKR fielders could have avoided was unnecessary direct hits when the batsmen were well and truly in the crease.
The captain himself nearly dropped a catch off the last ball of the KXIP innings. Gautam Gambhir juggled with the ball and only just managed to hold on, though after the third or fourth attempt. A drop there would have seriously compromised the legitimacy of him rebuking his team for their many errors on the field — a rebuke that is much required.
KKR's bowling and batting, however, saved the day for them. Narine started his spell poorly, straying down the leg side, but then tightened his game, and deceived Marcus Stoinis with a delivery that cramped him for room and made him drag it back onto his stumps. Narine conceded eight runs in his first over, but bowled with considerable control thereafter, giving away a mere 19 runs off his four overs, making amends for his forgettable fielding efforts.
But the killer blows to the Punjab innings were dealt with by the returning pace spearhead Umesh Yadav. The speedster was back after an energy-sapping home season with the national side and was raring to go. He went for some runs, but produced crucial wickets at crucial junctures that put the brakes on Punjab's progress. First, he got the maverick Maxwell, who was starting to look dangerous, caught by wicketkeeper Uthappa. It was a well thought out dismissal. Maxwell had backed away outside his leg stump and Umesh bowled a short one that cramped the batsman for room, who got an edge and Uthappa pouched an easy catch. Umesh then struck thrice in the 18th over, after being hit for a six and a four in the first two balls, removing David Miller, Wriddhiman Saha and Axar Patel, missing his hat-trick by just one ball. KKR's fielding had suddenly improved in this over as Manish Pandey and Woakes took good low catches.
These strikes put KXIP innings in disarray and the Punjab franchise who looked good for at least 200, ended up scoring 170, which was challenging, but nowhere near match-winning.
KKR needed to make a positive start with the bat and not let the KXIP bowlers dictate terms the way Pune and RCB had in earlier matches. KKR needed a replacement for the injured Chris Lynn at the top of the order. One would have been pretty certain that there would be a return of Uthappa as Gambhir's opening partner, with a licence to go after the bowling early on. But Gambhir surprised everybody with his choice.
People would have rubbed their eyes in disbelief as they saw Narine coming out to open with Gambhir. Somebody tuning into the match for the first time, for a moment, may have thought that KKR were seven or eight down and completely in shambles. Was everything right in the KKR camp? What was the logic behind sending a certified tail-ender to open? Even if was a strategic move, wasn't the concept of pinch-hitter a dated one?
In any case, such moves look brilliant when they come off and ugly when they don't. Gambhir took that gamble. It came off on Thursday and how! Narine smashed the KXKIP bowlers all around the park scoring 37 off 18 balls, which included four hits to the boundary and three over it. He fell in his effort to clear the boundary once more, but did the job that he was sent out to do with perfection with KKR were off to a rollicking start.
The move, though KXIP captain Maxwell denied it at the end of the match, would have caught them a bit off guard. Surely nobody would have expected this. Gambhir and the rest of the KKR think-tank thought out of the box and stole a march over their opponents. What that move also accomplished was that it got some productivity out of Narine as a batsman. He would otherwise have come in at nine or 10 and contributed precious little. It was a gamble to have him open, but there was nothing to be lost, and Narine's runs were in the end a bonus. "I need to start trusting Narine with the bat now," quipped Gambhir after the match.
KKR will also be happy at the form of their captain and one of the batting pillars Gambhir. He looked completely in command during his 49-ball unbeaten 72 and notched up his 33rd IPL fifty in the process — the highest overall along with David Warner, and the 28th as the captain. The form of Manish Pandey would also make the KKR camp happy.
But they would do well to not get too carried away with their happiness. It was a comprehensive win in the end, but one far from being flawless. Unfortunately for KXIP, they failed to make KKR pay for their goof-ups. KKR also missed a trick on Thursday by dropping Kuldeep in favour of Chawla. If they are not playing Shakib Hasan, Narine and Kuldeep is the best spin combination they have, and Chawla didn't exactly set the stage on fire against KXIP. Also since Woakes have not done much, and if they are going to play New Zealand all-rounder Colin de Grandhomme as they did in this match, there may be a case for having Shakib in the starting XI. Also at some point KKR need to give Rovman Powell a chance and see what he does.
Gambhir and Co got their second win of the season, and it would boost their morale no doubt, but they can't escape criticism. If they don't rectify the malaise that seems to have afflicted them, they won't go far in the competition. Sooner or later, the dropped catches and runs conceded on the field would come to haunt them, if they don't so anything about it.
Sports
Ruud, seeded No 1, beat Coria 6-3, 6-3 after winning in the semis against Spain's Roberto Carballes Baena. He did not drop a set in the tournament.
First Cricket News
Rashid Khan finds himself in an even shorter format that will see him turning out for the Nottingham-based Trent Rockets when they begin their Hundred campaign at home to the Southern Brave.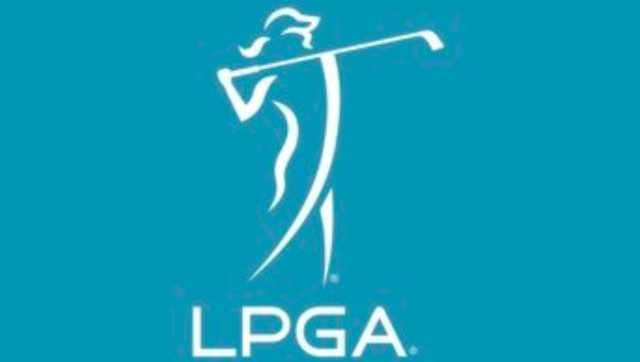 Sports
The tour said the move was made upon the advice of the government due to ongoing Covid-19 health concerns and travel and border restrictions.