IPL final 2017: From Krunal Pandya to Jasprit Bumrah, a look at key Mumbai Indians players
Overall, Pollard, Pandya and Bumrah would be the key men to watch out for. A stand out performance from them would flatten any side, including high flying RPS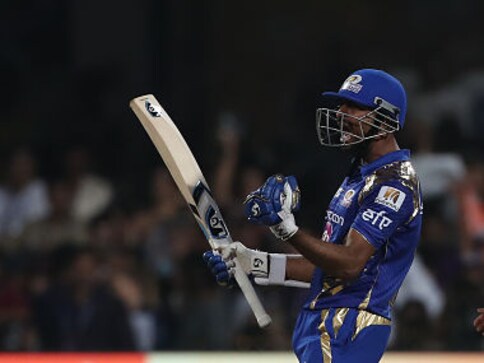 Mumbai Indians have a cracker of a cricketer in Krunal Pandya. There's nothing outstanding about either his bowling or batting. But as a package he has come in very handy for MI, especially when the chips are down.
There's a good bit of touch cricket in his batting, whether playing the late cut or the whipped glance to leg. This ability to work the ball away on both sides of the wicket and the gumption to play these shots under pressure ensures that he keeps the fielders busy. He's a gritty, utility batsman alright.
His bowling action is not copybook style. Yet, in T20 cricket he has proved effective often this season. He will be a thorn in the side of Rising Pune Supergiant, chipping in with those small but very effective contributions with both bat and ball.
RCB and KKR can vouch for it, having come a cropper after his excellent rearguard act against them.
Of course RPS will be more wary of Kieron Pollard. His 35-ball unbeaten 63 against Delhi was smashing. Another match-winning knock was the 70 against RCB. MI were 7 for 4 before he first grafted and then clobbered his way to a 47-ball game-changing innings.
Pollard (50* off 24 balls) was just as terrific in that valiant 231-run chase against KXIP. MI fell short by seven runs but not before the opposition were given a massive scare.
These two are MI's most dangerous cricketers as they are the ones who have stood up to be counted in a crisis. But the champion side have others who need to be watched.
Skipper Rohit Sharma, for instance, has had a forgettable season. But the talented batsman may well take out all his frustrations on RPS. He has the ability to step up and deliver. The opposition would always be aware of his propensity to play match-winning knocks.
While these three are MI's prime contributors, opener Lendl Simmons can be a very disruptive force at the top. He bludgeons the ball with the sort of power that makes for destructive opening batsmen. He would be a threat to RPS' new ball bowlers for sure.
However, for all their batting strength, it is Mumbai's bowling which is a real force to be reckoned with. The pace attack of Jasprit Bumrah, Lasith Malinga and Mitchell Johnson is an awesome one. Bumrah's incredible bowling in the Super Over was nothing short of sensational. He bowled to two of the finest strikers of the ball in T20 cricket, Brendon McCullum and Aaron Finch, yet had them flaying at thin air with his supremely deceptive cocktail of yorkers and slower deliveries.
The two internationally recognised prized hitters were completely foxed by his repertoire of tricks and scored just 4 runs when all that they needed to win was a mere 11 runs. It was a master performance of death overs bowling and it floored Gujarat Lions.
Bumrah will be the kingpin of the attack and would probably be very keen to have a go at Mahendra Singh Dhoni, the only batsman to make a mickey of him in this IPL.
RPS also need to tackle the wily bowling of Sri Lankan pace ace Malinga. He is not the dreaded paceman he once was, but is still capable of coming up with incisive spells. The opposition can take him lightly only at their peril.
Australian veteran pace demon Johnson's left arm wares adds another dimension to MI's attack. He can be real quick even in the evening of his cricketing career, as he showed against KKR in the qualifier. His experience and ability to put the ball in the right places make him a dangerous foe for any batsman.
MI are also well covered by the leg spin of Karn Sharma. Thus if the pitch affords any help, or is sluggish, he is the right bowler to bowl those teasing, aggressive lines. In fact he is the ideal attacking bowler to have in a team very well served by the flat spin of Krunal Pandya and the pacers.
RPS thus have to be extremely wary of MI's bowling attack which has enviable variety to boast of. Overall, Pollard, Pandya and Bumrah would be the key men to watch out for. A stand out performance from them would flatten any side, including high flying RPS. The final will show.
First Cricket News
In a video that went viral on social media, the duo can be seen arguing with each other before Mitchell Johnson pushes Yusuf Pathan away.
First Cricket News
Bumrah was officially ruled out of the T20 World Cup on Monday after an announcement by the BCCI, dealing a body blow to India's hopes of winning their second T20 world title.
First Cricket News
Jasprit Bumrah has a serious back stress fracture injury that does not require surgery but the India pacer has been advised to rest for four to six months.