India Open 2017: Kidambi Srikanth believes tournament will be 'crucial' for World Championships qualification
Shuttler Kidambi Srikanth is desperate to clinch the Indian Super Series title which will seal him a spot at the prestigious World Championship in Glasgow.
New Delhi: Shuttler Kidambi Srikanth is desperate to clinch the Indian Super Series title which will seal him a spot at the prestigious World Championship in Glasgow.
For Srikanth, who reached a career-high rank of four in the world before slipping to 31 due to a foot injury, the April event is crucial since the world ranking on the last Thursday of April will determine the eligibility for the World Championship qualification.
"India Open is very important for me, this tournament along with the next two tournaments in Malaysia and Singapore will be crucial for my qualification at the World Championship," Srikanth told PTI.
"I am really looking forward to the India Open. I am feeling confident after playing at the German Open and All England. I think I played really well and I really want to do well at India Super Series."
Talking about the draw, Srikanth said, "Well it is a tough draw but I am not looking much ahead. I have no targets. I am just focussing on the first round."
Two summers ago, Srikanth became the only Indian male shuttler to clinch the India Open when he along with Saina Nehwal had made it a double delight for India at the Siri Fort Stadium.
However, that was at a time when he had stunned the world by taming the two-time Olympic champion Lin Dan at the 2014 China Super Series Premier and the victory at 2015 India Open was the icing on the cake.
Ever since, Srikanth has climbed new heights, reaching the quarterfinals at Rio Olympics but then an ankle injury during the Japan Open in October affected his progress.
"I could not reach my peak fitness after that injury but now I have got enough time to work on my fitness and I'm in the best shape now. I am improving every day in my fitness and also got a good match practice at the two events that I played and I am feeling really confident now," the 24-year-old said.
Asked if dropped ranking the Guntur lad said, "I don't really think about the ranking because I know I have been the world No 4 once and I know how to get there. I am confident if I can keep doing well, the ranking will automatically go up."
So is it any different playing in India?
"Yes, definitely it is quite different. See we get to play in India only twice, one at Lucknow and the other at Delhi. Playing at home means people really back you and it makes a difference," he said.
"Also I have good memories of winning here. But it is also a fact that it was two years back and now a lot of things have changed. A lot of new players have come in and it is a new event and you can't be 90%, you have to be 100 %.
"I have played here many times in the past so I know the conditions well. So I guess we will have a bit of an edge because we know how the courts will behave here.
First Cricket News
The Apex Council issued a show cause notice to Azharuddin stating the reason of his removal and also cancelling his HCA membership.
Sports
The 23-year-old four-time Grand Slam winner said following her withdrawal from the French Open that she was taking some time out of the game as she battles depression and anxiety.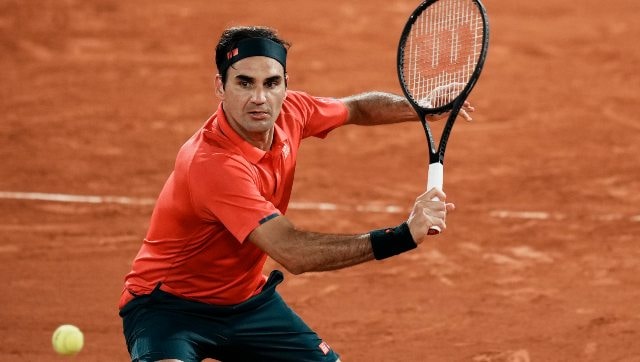 Sports
The 39-year-old Swiss star was playing in his first Grand Slam since reaching the semi-finals of the Australian Open in 2020, and made it into the last 16 with a gruelling four-set win over Dominik Koepfer on Saturday.