Francesco Totti Roma farewell: A creative genius who epitomised loyalty
Totti's creative genius was nurtured by Fabio Capello as he started to contribute more goals and assists than ever before. His ability to pick out a pass made him outstanding.
Francesco Totti finished his playing career where he had spent many important moments – at the corner flag. The last kick of the match belonged to him. He kicked it away nonchalantly, knowing that Roma had confirmed its return to the Champions League. Totti will leave his beloved in happy times.
But how is the club supposed to let go of one of its most loyal servants? For 25 seasons, Totti wore the famed jersey and only raised its profile. He came to represent everything the club stood for, its philosophy. No wonder his fans mark his birthday by wishing 'Happy Christmas' to each other. Jesus will leave the church now.
In the manner of a messiah, apocryphal tales about him abound. Totti was coveted as a fifteen-year-old by Roma's bitter city rival Lazio, only for him to affirm what his family held sacred – their support for the club he would go on to represent. Apparently, an offer of 100 million lire was rejected. Totti was never going to choose Lazio over Roma.
While spending your playing career at one club does not need to be the gold standard for judging a player's loyalty, it is pretty impressive when one considers the teams which coveted the Roman hero at different stages in his career. From Real Madrid to Tottenham Hotspur to Sampdoria.
In fact, this wonderful story may have never acquired its rosy character if the club had chosen manager Carlos Bianchi over Totti back in 1997. The then 20-year-old found himself out of favour as the manger demanded more effort and discipline from him. Totti was even denied his dream number 10 jersey. A loan offer from Sampdoria in January of that year had been accepted but Totti chose to give it a few more months. It proved to be a wise decision as Bianchi was sacked, thanks to the club's worsening form, and Er Pupone (The Big Baby) stayed.
Never again was it in doubt that his future was at Roma. Totti won only one Scudetto and Coppa Italia twice but the silverware was only a part of the appeal for him. Growing up as a Roma fan in the affluent part of the city, the fantasista (creator) dreamt of matching the heroics of Giuseppe Giannini and Bruno Conti. His initial desire to become a petrol pump assistant—apparently the smell of the fumes and enormous cash had a charm—was soon replaced by football. The wish to excel on the pitch was fuelled by his success in organised football from the age of eight.
Giannini's father, Gildo, was more than happy to take him to Roma when Totti was offered to the club. He saw something of his son in him. Totti went on to wear the number 10 jersey after Giuseppe Giannini left the club. In fact, the footballer was also like an older brother to him while he was still learning the ropes of the professional game.
But as he got better as a footballer, Totti posed a question which different managers interpreted differently. Perhaps only the player knew where he fit the best. Over the course of his career, Totti played on the left wing, in a number ten role, as a centre-forward, a false nine, a nine and a half…
His versatility meant that there always existed the possibility that he could reinvent himself. 152 of Totti's 307 goals came after he turned 30. Of course, goal scoring was only a part of the package. He could set a teammate clear with a through ball, he could deliver a sweet cross from a set-piece and he also had the physical presence to hold up the ball. Then of course, there was Er Cucchiaio (the spoon) – a special lob which belonged to Totti alone. Like many great players, that was his autograph.
But whatever Totti did, it seemed like he was on a mission to fulfil some personal target. His story about his first senior goal for Roma reveals as much.
"My uncle had promised me a mountain bike. I wanted one, and perhaps I could have bought it without waiting for the goal, but I chased thinking of the bike. Having an objective has always helped me since then. It's like I'm running towards something."
The chase did not stop, even when age started catching up. As Gianluigi Buffon wrote in a heart-warming letter to Totti after he announced his decision to retire, "Once you get past 30, every season is worth seven." It certainly felt like Totti was at Roma for more than a quarter of century. It was as if he had always been there.
And he was proud to be Roman. Italians in the North, the ones with the cultural capital, often cocked a snook at Totti. He responded in his own inimitable fashion – a collection of jokes about him in a book was published with the proceeds going to charity.
"They tease me for my accent, for my ways, for some swear words. If Valentino Rossi says it with his dialect, everyone laughs. If I say it, I am a yob, an ignoramus, a hick. Perhaps people don't like it that an important footballer plays in Rome and not elsewhere. Football's power isn't exclusively in the North, but the music is always the same: we Romans are spoilt, lazy and bullies. They can think what they like. I was born Roman and Romanista. And I will die that way."
Occassionally, his personal agenda was focused on his status among the best footballers. Like his fans, Totti felt that he did not get his due. "There is only one player who is doing things I could never do. And that is Messi. The numbers speak for themselves."
While they do not exactly make the case he presented, it is worth stating that Totti was never part of a squad which had equally good footballers. He carried Roma on his shoulders for very long. It was an acknowledgement of his special status that he was made the club's youngest captain at 22, even though Aldair got more votes when the squad was asked to choose its leader. As the Brazilian defender was not prepared to undertake the role, Totti assumed the duty.
Three seasons later, he became only the third skipper in Roma's history to lift the Serie A trophy. Totti's creative genius was nurtured by Fabio Capello as he started to contribute more goals and assists than ever before. His ability to pick out a pass made him outstanding.
Totti's strike partner in the Scudetto­-winning season, Gabriel Batistuta, expanded on his teammate's gift. "Nobody enjoys an assist like Francesco. He used to dummy defenders, break, accelerate, dribble – it was indecipherable for them and for me. He made my knees ache!"
But it was as a goalscorer that Totti unleashed his greatest hits. It was fitting that, despite their differences, he finished his Roma career under Luciano Spalletti. After all, it was the manager's decision to play him as a false nine which brought Er Capitano's highest goal-scoring campaign in 2006-07 (32 goals). As Spalletti said back then, "Bringing Francesco closer to the box is like putting the wolf close to the chicken coop: he always finds the space to create terror."
The terror did not cease; Totti scored in each of his last 23 seasons. When he began his career, Serie A was the premier competition in Europe. Despite battling the best for the first decade of his career, Totti did not cease to be a force in his later years. Even a troublesome left ankle did not turn him into a liability on the field.
In recent weeks, the Roma legend's special status was also acknowledged by fans of rival clubs. Lazio's most powerful Ultras, the Irriducibili, had a banner which said it all – "Enemies of a lifetime salute Francesco Totti."
The farewell on Sunday would have been incredible if he had scored to lead Roma back into the Champions League. Daniele de Rossi, though, stole the moment as he was better placed to reach Edin Dzeko's cutback, even though Totti had anticipated it. There was a hint of what-could-have-been in his reaction to the goal, a realisation that the fairytale ending was not for him.
But now that the end is here, what will Totti do? Ambassadorial roles have been touted for him, even though he insists that he still has something to offer on the pitch. But it would be incredible if Totti chooses to play on, for his whole playing career can only be imagined in the Roma colours. Furthermore, he is unlikely to get a better goodbye anywhere else. It may be difficult but now is the time to say farewell. Thank you for the memories, Francesco.
Find latest and upcoming tech gadgets online on Tech2 Gadgets. Get technology news, gadgets reviews & ratings. Popular gadgets including laptop, tablet and mobile specifications, features, prices, comparison.
Sports
In 2017, Robinho was sentenced by an Italian court to nine years in prison for his involvement in the rape of a 22-year-old woman at a nightclub in 2013.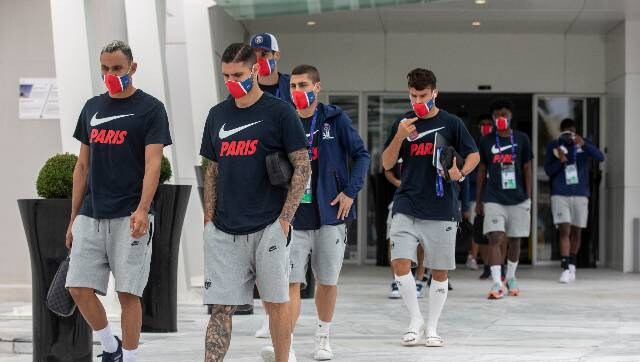 Sports
Paris Saint-Germain host Manchester United for one of the standout games of the opening round of UEFA Champions League.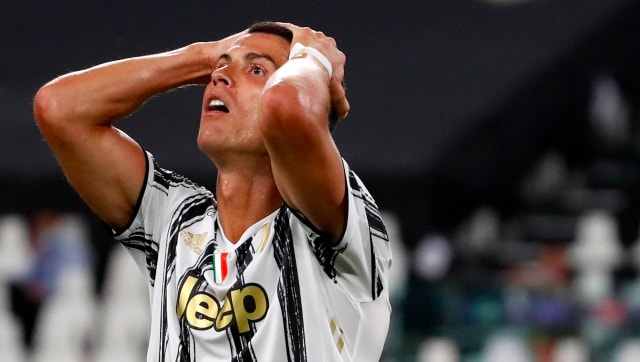 Sports
Ronaldo had been separated from the rest of the Portugal group after testing positive for COVID-19 on Monday. He was said to be asymptomatic and in good health condition.