Decoding Lakshya Sen: How the world's No 1 junior has taken the badminton world by storm
Lakshya Sen, a 15-year-old lad from Uttarakhand, upstaged his mentor, Prakash Padukone, winning the distinction of being the youngest player to barge into the national men's singles final.
Forty-six years ago, in the 1971 Indian badminton Nationals in Madras (now Chennai), a 16-year-old Bangalore lad created history by winning both the junior boys' singles and men's singles titles at the same National Championship. For garnish, he added the boys' doubles crown in the company of his elder brother.
Prakash Padukone's feat of being the youngest player to enter the national men's singles final — he sidelined such stalwarts as Suresh Goel and Romen Ghosh, before pipping Devinder Ahuja at 18-17 in the third game of their bitterly contested final — has just been eclipsed, though his record of being the country's youngest ever men's national champion remains intact.
A 15-year-old lad from Almora, Uttarakhand, upstaged his mentor, Prakash, winning the distinction of being the youngest player to barge into the national men's singles final. Lakshya Sen, who will only celebrate his 16th birthday on 16 August this year, unfortunately came up short in the final at the indoor stadium of the Pataliputra Sports Complex in Patna against 24-year-old former national champion Saurabh Verma, and was well beaten at 13-21, 12-21.
The younger player clearly suffered an emotional letdown in the final against the wily Saurabh, who had downed his younger brother and defending champion Sameer in Monday's semi-final. It also appeared that Sen's heroics of the previous three rounds had finally caught up with him, leaving him a half-step slower in the final than he had been through the entire course of this national championship.
Lakshya (whose name, appropriately enough, signifies "aim" or "objective") had secured his berth in the title round at the expense of Maharashtra left-hander and No 4 seed, Harsheel Dani, who had reached the semi-finals in the recent Syed Modi International Grand Prix Gold tournament in Lucknow. Spectators rubbed their eyes in disbelief as Lakshya systematically dismantled Dani's challenge by an astounding 21-12, 21-13 scoreline.
The teenager, who had been anointed the world's No 1 junior a week earlier, had provided sufficient evidence of his precocious talent in the pre-quarter final round on Sunday, against top seeded Haseena Sunilkumar Prannoy as he outlasted the 24-year-old in a tense three-game battle, at 21-19 in the deciding game. Prannoy, it will be remembered, had been unbeaten in seven encounters in the recently concluded Premier Badminton League (PBL) against some sterling international opposition.
Then, on Monday morning, Lakshya had crossed swords in the quarter-final with another exciting young talent, Daniel Farid, who had accounted for Rohit Yadav in an earlier round. Their tussle went the entire distance, and Lakshya just managed to get his nose in front at the tape, to win at 21-11, 19-21, 21-19.
After playing such a lengthy, hotly contested match in the morning, Lakshya could have been expected to be a little stiff when he turned out the same evening against Harsheel Dani. But the Prakash Padukone Badminton Academy (PPBA) trainee was on top of his game and physical abilities, as he gave the lanky Mumbai southpaw scant chance of making his presence felt in the match.
There can be no two opinions that Lakshya possesses the right genes. His father, D K Sen, is one of the most respected badminton coaches in India, even as his paternal grandfather was an amazingly fit man, well into his 80s. Thanks to the crystal-clear air and hilly terrain of his hometown Almora (situated 5,000 feet above mean sea level), the young man has strong legs and bellows-like lungs.
It was in 2010 that Lakshya, who had yet to hit double digits in age, persuaded his father to allow him to tag along as Mr Sen took his elder son Chirag to play in the Union Bank All-India Sub-Junior Ranking Badminton Tournament, held every year in Bangalore. This tournament is a must-play event for aspiring badminton pre-teens and early-teens, and it also helps the PPBA and its chief coach and director, two-time former national champion Vimal Kumar, to scout for talent.
Chirag went on to win the Under-13 boys' singles title, and provided his father with sufficient ammunition to appeal to Vimal to accept the boy into the academy as a trainee. The junior Sen, who had stealthily followed his father and brother into Vimal's room, mumbled, "I also want to play." The amused Vimal gave him a trial, and ended up taking both boys on.
"Lakshya was just nine-and-a-half years old when he came to Bangalore," recalls Vimal. "After I saw him playing, I recommended him to Prakash, who left to me the decision of whether to accept him or not. Later, when he saw the boy play, he was equally impressed."
Vimal continues: "What initially struck both Prakash and me about Lakshya was his enormous intensity and desire to win. If he happened to lose a game, he would sit in a corner and cry. At the time, he was playing tournaments in the Under-11 category; and, even if he reached the final but lost, he would break down in tears.
"A couple of years down the line, he changed that habit, and became calm and collected. Now, if he happens to lose a match, he will go over it and identify the problems that caused him to lose vital points — and then work on them in practice, so that he does not repeat his mistakes."
The fruitful partnership has, until now, won Lakshya the national junior singles titles in the Under-13, Under-17 and Under-19 categories (yes, even while he is still just 15 years of age), and several international medals in these age categories, over the past six years.
And, unlike a number of husky, hulking age cheats (particularly from the states of Uttar Pradesh and Andhra Pradesh) who continue to play in the junior ranks despite looking well past their teens, Lakshya is genuinely a 15-year-old with a talent that extends far beyond his years.
It is worth getting Vimal Kumar's take on the lad's game and development: "Lakshya's style is not just blind smashing. His game is very similar to what Prakash played in his prime. He is very strong at the net, from where he can control the rally well. Since he catches the shuttle early, he has the option of tumbling the bird or sending his opponent back with a late flick or an attacking clear. He maintains a decent length, so he finds it quite easy to defend when his rivals smash against him."
Unlike Prakash, Lakshya has a decent hit. Prakash suffered at international level because of the absence of a finishing smash, and usually employed the steep half-smash to try and terminate a rally. But Lakshya exerts a fair bit of power in his smash, and he craftily mixes his smashes with half-smashes and fast drops.
"Today, he may still be a mite slower into the net than Prakash in his salad days, because his quadriceps, hamstrings and calf muscles need further strengthening," says Vimal. "But his footwork is clean, and reminds me of the languidly graceful Syed Modi, who was rarely rushed while returning even the fiercest of smashes."
Lakshya has added three inches of height in the past one year, and currently clears 5' 10", unlike his older brother, who remains a couple of inches shorter than him. According to his coach, there is room for the boy to grow at least another couple of inches, and touch the 6 ft mark, which is an excellent height for badminton.
The year 2016 has been a significant one for Lakshya as he won the bronze medal at the Asian Junior Championship in Thailand, where he beat the World No 1, and lost to the eventual winner, Sun Feixiang of China, in the semi-finals.
The Indian was unlucky to run into Sun again in an earlier round at the World Junior Championship in Spain. He lost, but remained the only player to fully extend the Chinese player, who went on to become the world champion.
At senior level in domestic competition, Lakshya tasted success for the first time when he bagged the All-India Senior Championship at Itanagar in September 2016. Remarkably, he followed it up with the title in the Sats India International Series, held in Hyderabad in November; it was his first international win at the senior level.
Prakash sets great store by Lakshya; and, with Vimal, has chalked out an ambitious plan for the youngster — a clutch of carefully selected international junior and senior tournaments, interspersed with blocks of well-planned and intense physical fitness conditioning sessions. Indeed, along with the Chinese Sun Feixiang, Lakshya could be considered the hottest property in international badminton today.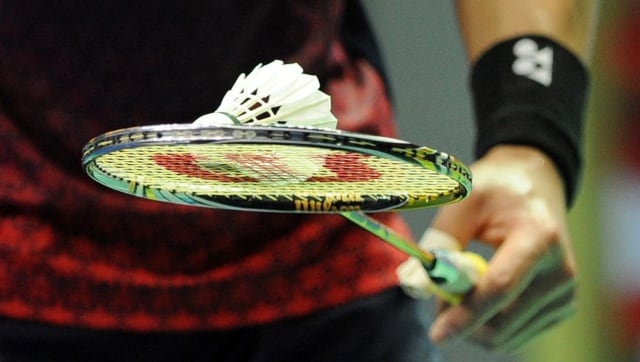 Sports
Meanwhile, the men's team, which is already through to the quarter-finals, suffered a 1-4 defeat in their last group match, setting them up against Denmark in the last-eight stage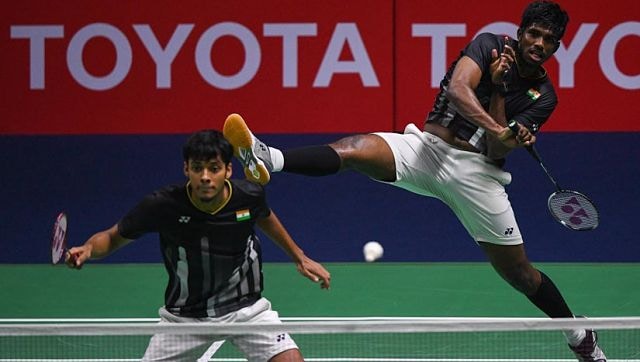 Sports
It was a second straight 5-0 win for India, with the team having beaten the Netherlands by an identical margin on Sunday.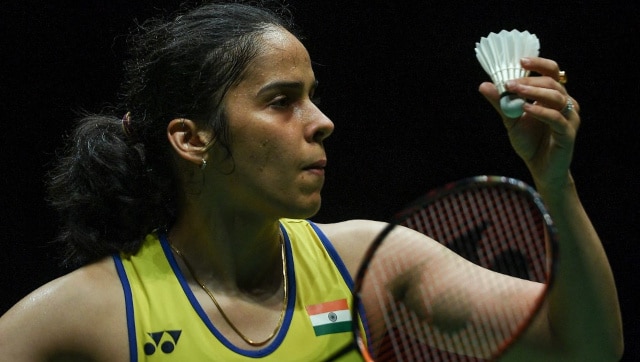 Sports
With Saina Nehwal and the Chirag Shetty-Satwiksairaj Rankireddy pair back in the team, India will look to forget the Sudirman Cup disappointment and produce a strong performance in the men's and women's team events