Married and gay: Stories of love's great battle with desire
His Story
On some rainy afternoons, he likes to hold his wife's hands and watch the drops shatter on the ground. He also has trysts with men, passionate encounters but then comes back to his wife.
He wouldn't give his name, but offers Gogol as a pseudonym. The Ukranian author Nikolai Gogol's name was also the name of the character in Jhumpa Lahiri's novel The Namesake. That boy was split too. Between the home land, and the adopted land of his parents, and between expectations, and his own reality.
And the author said - "I am who I am and that's who I am."
That's what it is. No more, and no less, this 'Gogol' says.
He married his wife at his father's behest, and he had liked her. She was easygoing, and he told her many secrets during the first few months but not about his bisexuality. The marriage was not just for convenience, or for an alibi. True, it was arranged by his father who was unwell, and wished his son to be married, but it was for a whole set of other complex reasons, including a hope in the layered ambiguities of sexuality, and love, and companionship.
Now in his late 30s, he says for two years in his marriage, he had tried to be loyal, and forgo his orientation which he refers to as bisexuality. At least, he says, he was trying to keep the urges down.
Talking over the phone he admits "this life of duality hurts sometimes." He says "It is trauma, but they are little joys. I am split, and I can love others deeply too."
When he was a little child growing up in an old Kolkata household with dozens of family members, his grandmother would tell him tales of heaven and hell, and the inherent concept of sacrifice, and selfless love. In college at Shantiniketan, he had girlfriends, and he had closed door encounters with men. The he traveled when he grew up to other countries where he saw the barriers break down between personal and societal zones. He had felt more comfortable there. He could love openly, and without fear of being judged.
Now he lives in Delhi where he is an artist. He talks about a painting of a scene from mythology where Radha is trying to hold Krishna's flute, and there are great black clouds overhead.
"Ever wondered why these clouds are there? Why did the artist draw them?" he asks, and then ventures to answer.
"Because the great black clouds represent the barriers between the societal and personal zone. Radha was married, and Krishna was not. He had 108 beloveds, and it was all unconventional, and out of what the society would have considered normal," he says. "That's how it is. There are always those clouds. It is the dual relationships which are the dark spaces of my life. But there is joy too. My joy is also important."
Around the world thousands of women are married to men who have or have had sex with men. Religion, and hope, and the complex ways of sexuality often lead them to believe that things would change, and they can function as a couple. And sometimes for the sake of other things, a partner could choose to overlook.
He says he genuinely loves his wife, and wouldn't let go of her. She is an engineer, and he has been preparing her for a long time by talking to her about homosexuality, and the stigma, and he says she understands and even talks about it in her village in West Bengal. Or at least he hopes she understands. He has friends – artists and writers, some from the LGBT community – who come over to their place. His own paintings are about gender and sexuality, and they had attended the first ever Pride event together in Delhi in 2008. They had completed their five years of marriage by then.
At that Pride event he told her he was an ally. "In all of us, there is a hidden space, and a dilemma," he says. "A dual relationship itself is a dark space. I can't open up. There is too much at stake."
He fears losing a relationship with his wife that has anchored him over the years. There's friendship, he says, and there's romance when he cooks for her and their child. But he cannot dismiss his desire for a male body, and that connection. He takes care not to have a relationship as it demands more commitment. Maintaining the façade, he admits, takes a lot of energy.
In India, there are many such marriages, and not all are convenience based. Not long ago a young doctor went to a hotel room, and updated her status accusing her husband of betraying her, declared he was gay, and ended her life.
"There is no comparison. As an artist, my heart is multiplied. I can be in love with many and love is not a crime. I can split my heart. I think everybody's definition for themselves is different."
He says he was not betraying the people he was with, and he wasn't being untrue to himself. He does not care for the term "betrayal" which he thinks of as an imposed morality issue. As long as he is with his wife, there is intense love and care. When he is with a man there is love there too. And though she has no say in this, he says he will not tell her because she is simple woman who does not need to be part of this complex life. He just wants the marriage to work. And marriage he says is made up of much more than sex or sexuality.
"We have our love, and it is enough for now," he says.
Her Story
And his heart was split too.
For the sake of the narrative, there will be no names again, but only the emotions.
I never doubted he cared for me. Not even when he left the house one evening when I was away, leaving behind a sari and a bronze idol of the dancing Shiva. These I found on the table outside. He had left.
I packed the things, and left them with the tailor and texted him saying he could pick up these at his convenience. I did not need reminders.
I had always known him as a man who fell in love with men. We had met on a train, and we got along. The quintessential gay best friend. No demands, no expectations, and lots of trust. We tried hooking him up with others, and we laughed and we went to parties. It is always hard to write about the losses, but this was a beautiful relationship in retrospect. We don't talk anymore, but certain songs bring some of the memories back. I always refer to him as my "gay boyfriend" and I laugh easily now. At least easier than before.
It had started long after we became friends, and hung out almost everyday.
He was in the shower, and he shouted asking me if I would marry him.
"But you are gay," I had said.
Then he said his mother would be happy, and we could make things work if we tried.
"Why don't you get out of the shower, and we can talk?" I had said.
"Gay people fall in love with straight people all the time," he had said when he got out of the shower.
"But not with straight women," I had replied, and then I wondered if this could be a great companionship.
We were friends, we liked the same songs, we read the same books. In this life, what more did you want than someone who knew you.
I had always thought myself a rebel, the wild me who lived in different cities and forever walked the corridors all alone.
When I had first gone to New York to study journalism in a dreary and lonesome city called Syracuse, I had come across a small news item in the city papers about a transgender woman filing a lawsuit against the New York State alleging discrimination. When I met Frances Mary Fischer at a mall on a winter evening, I was only trying to figure out a world from an outsider's point of view, hardly aware of my own set of judgments. She opened up another a world for me. During the few years that I lived in New York, in small cities and towns, I came to know many men who were either stuck in such mixed-orientation marriages, or trying hard to keep it going.
I didn't see our relationship as conformity. The two of us together felt like another WAY to reject compartmentalised notions of sexuality.
Before the impending doom, there is a slight chance of rain. Always.
I remember the emails.
"but i did not want to languish with half a heart, as i was only half-there in that warmth of 'a home' which too is not the 'character' i identify with. may be we sought to change each other... what we got: we stopped laughing ... we struck a bargain of loss."
And that bargain of loss taught me many things.
Back then, I had reacted by writing back a long email.
"I am not going to pretend that I want you to change or regret your behaviour. Some people never change."
Looking back, I don't doubt there was love. There was also a genuine companionship, but perhaps in our hopes of controlling sexuality, and illusions of transforming the others to fit our definitions of morality, and love, we distort relationships.
He had once said he loved betrayals. I had smiled. Aghast at how some people could revel in betrayals, but given the context of his life, and his circumstances, perhaps that was the only way out.
There are countless other stories of gay men or bisexual men trying to love their heterosexual partners, often going away for solace elsewhere only to return to the routine, sometimes losing themselves along the way. The ways of sexuality are strange, and love even stranger.
Find latest and upcoming tech gadgets online on Tech2 Gadgets. Get technology news, gadgets reviews & ratings. Popular gadgets including laptop, tablet and mobile specifications, features, prices, comparison.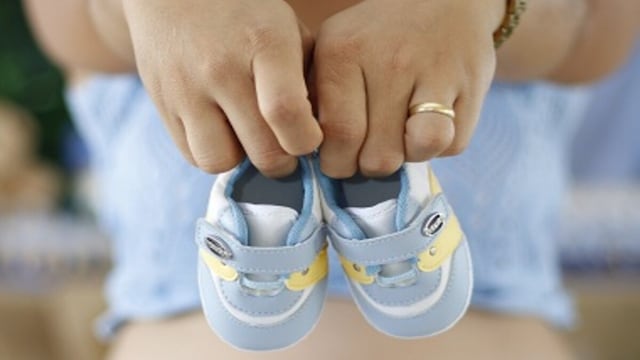 science
We know that prediabetes and diabetes affect approximately six million births in India alone, of which 90 percent are due to GDM.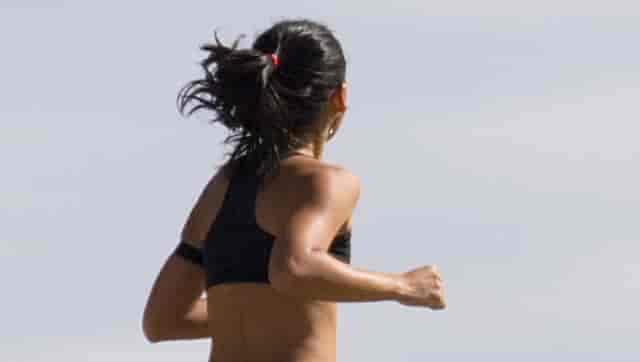 Health
Menopause not only mark the end of fertility in women but also causes huge hormonal fluctuations which affect the overall function of the body and mind.