Yogi Adityanath's speech in Lok Sabha is a statement on his image makeover, an effort to add inclusiveness
There has never been any doubt about Adityanath's credentials as a parliamentarian or about his oratorical skills. He used his last speech in the parliament to push through an image makeover for himself.
Yogi Adityanath, the newly appointed chief minister of Uttar Pradesh, on Tuesday afternoon intervened during a discussion on Finance Bill in the Lok Sabha, which in itself was an unusual event. But then, Adityanath used it as an opportunity for an image makeover.
The five-term MP's elevation as chief minister of Uttar Pradesh is sure to change the course of politics in the state. He and his party chose to have his farewell from the parliament in the most unconventional way by providing him the most legitimate forum to give his acceptance speech as chief minister and farewell speech as an MP, rolled into one. His style that always ensures high visibility and high attention for him from all sides would be discussed and debated for long by the students and practitioners of politics.
Long years ago, in April 1999 another chief minister had become the centre of attention. Though the two situations are not comparable but still it would be worthwhile to briefly mention Giridhar Gamag, the then Orissa chief minister for few months who had not resigned from Lok Sabha because the stipulated time limit to resign from Lok Sabha on occupying another post was not over yet. Gamang had then entered Parliament quietly and surprised all present by pressing "No" button on confidence motion moved by Atal Bihari Vajpayee. Gamang's vote proved decisive and Vajpayee government fell by one vote.
Yogi too made a surprise entry and intervention in Lok Sabha on his visit to Delhi. But his case was different from Gamang's. Two days after assuming office of UP Chief Minister, he landed in New Delhi to hold discussions with Prime Minister Narendra Modi, BJP president Amit Shah and other top leaders in government and party. It seems that an impromptu decision was taken to field Yogi inside the House to make his last speech in 16th Lok Sabha.
There has never been any doubt about Adityanath's credentials as a parliamentarian and his oratorical skills. He used this opportunity with a well crafted speech that he delivered to express his gratitude to the House, hail Modi's leadership while hitting all the right notes at the same time by detailing various schemes initiated by the Modi government. But more than that, he eloquently outlined his own agenda for governance in UP, where he said "all the MPs of Parliament would be welcomed warmly."
He smartly let everyone know that the model that he was going to follow for governance as chief minister was his own, Gorkahpur model . He was not going to search for any other place for a better model.
To outline his Gorakhpur model, he narrated his experience as a first time MP, when he first entered the House in 1998 at the age of 26. By his own statement he was very thin then and had gone to meet the then chemical and fertiliser minister in Vajpayee government Surjeet Singh Barnala to discuss the fate of a closed fertiliser factory in Gorakhpur. During the brief interaction Barnala asked him three times "are you from Gorakhpur." He then went on to tell Adityanath that he (Barnala) had gone to Gorakhpur to hold a public meeting but had to run away from the place after two warring sides hurled bombs at each other.
Yogi then said that he returned to his constituency and held a meeting with several groups to narrate the aforementioned story and discussed at length over what could be done to clear the image of his constituency and ensure better living conditions for the people there. He then patted his own back and credited himself for creating a situation where according to him people now lived without fear, where rangdari tax are no longer sought, where there is no fear of abduction, where communal amity was the rule, and his list of such items went on and on. "In past five years there have been 403 incldents of communal flare up in UP but not a single incident took place in Gorakhpur," Adityanath said.
The thrust of his argument was that irrespective of which government was in power in Lucknow, Gorakhpur was an island of its own where he ruled the roost with his own set of followers. Now Gorakhpur is going to have AIIMS. He then went on to narrate how he would build UP as "sapno ka pradesh (dream state)" as visualised by Modi.
"Now that a new government has taken over and I have been given the responsibility of steering the state you will see same things happening all over UP", Yogi said.
But his most interesting statement was when he told the leaders on Opposition benches "aap dekhte rahiye bahut kuch band hone ja raha hai (you just keep on watching so many things are going to be shut down in the state)."
His sharpest political punch was reserved for Rahul Gandhi and his new found political ally Akhilesh Yadav. Apparently referring to Sheila Dikshit's remarks on Rahul Gandhi stating that he is still to mature (at 47 years) , Yogi said "I am one year younger to Rahul Gandhi and one year older to Akhilesh Yadav. Still they are called youth leaders. The reason for their failure could be that I came in between the two of them." Mallikarjun Kharge from Congress had a difficult time responding to him.
Yogi's other punch on Congress, SP and BSP was on Encephalitis. He said that he had been consistently raising this issue in parliament but unfortunately those who keep on talking of Dalit and Muslim communities did not bother to do anything to fight the disease. He also added that unfortunately most of the children who were struck by the disease belonged to Dalit and minority communities.
With the speech laden with meanings and promise for a better Uttar Pradesh, Adityanath has set a new agenda for himself and his opportunity for an image makeover lay there. Whether or not, the Gorakhdham Temple's head priest use it, remains to be seen.
India
Boat accidents are common in India, with many overcrowded boats not having safety equipment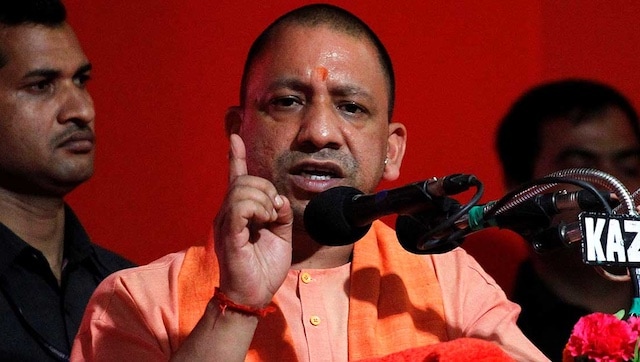 Politics
"Terms like 'unity in diversity' are used for our country. The country belongs to all. No remarks should be made that harm the country," said JDU president Lalan Singh
India
At an event to lay the foundation stone of the Raja Mahendra Pratap Singh State University, the PM threw his weight behind Yogi Adityanath, praising the CM for his developmental campaigns as well as vaccination efforts in the state