Yogi Adityanath's office in Lucknow is virtually an extension of the PMO
It won't be surprising if Yogi Adityanath's office is, sooner than later, turned into an extension of the prime minister's office for all practical purposes
With populist optics and politics moving along in perfect sync almost all over battleground Uttar Pradesh, ever since the Hindutva firebrand Yogi Adityanath ascended on Lucknow's throne on 19 March, the otherwise complex jigsaw puzzle over new power equations within the BJP has fallen into place: Chief Minister Yogi and Prime Minister Narendra Modi are working in tandem.
And don't be surprised if the chief minister's office is, sooner than later, turned into an extension of the prime minister's office for all practical purposes. The message emanating from the saffron camp's war-room is loud and clear: 'UP me Yogi; desh me Modi.'
There is no conflict of interest between the two arguably most powerful men in the country today. Both the leaders are looking at the General elections in 2019 as their next big target.
While Modi would, in all probability, stick to his twin professed passions – development and politics of inclusion – Yogi wouldn't deviate an inch from the hard Hindutva route and populism, to hit the target again two years from now. Both mean business and there is no confusion on this score. None whatsoever.
Let's not forget that perception wise, Yogi is a much taller Hindutva icon today than even Modi. And as far as the wonderfully altered imagery goes, Modi is now a man of development who believes in playing out what's known as umbrella politics.
Also remember, BJP's wonderful victory in Uttar Pradesh was essentially a by-product of two things – a well-composed fusion between Mandal and Kamandal and Modi's pro-poor outreach. Already, the scars of the 2002 Gujarat riots are fading out of public memory. That's history. Caste barriers have, by and large, crumbled in the cow-belt. Newer socio-political equations have emerged. The nation has moved ahead.
And Modi and Yogi, on their part, would not only want to retain it that way but would want to expand the vote-base further, if possible. Who doesn't know by now that they would need a heady mix of Hindutva and development politics to further consolidate the gains of 2017? And 2019 is not too far away.
Modi makes it a point to be seen as supportive of Yogi, both silently within the party forum and publically outside. Here is a case in point: When a New York Times editorial titled 'Modi's Perilous Embrace of Hindu Extremists' sounded alarm bells over the choice of Yogi as chief minister, India's foreign ministry lost no time in rebutting the charge effectively: "All editorials or opinions are subjective; this case is particularly so."
Unperturbed by what the foreign media or local critics are saying, Yogi is going ahead with his plans full blast.
Take a look at some of the interesting optics in Lucknow and elsewhere in the state: Tigers and lions in both the Lucknow Zoo and Etawah Safari look distressed for want of buffalo meat, thanks to the fact that almost all the slaughter houses, both regular and irregular ones across this far-flung state, suddenly find themselves at the receiving end of the Yogi administration.
The iconic Tunde Kabab too has taken a hit prompting veteran journalist and BJP MP Swapan Dasgupta to tweet: "No tunda kebab. The end of secularism as we know it." Understandably, this particular tweet continues to elicit befitting responses from both lovers and haters of the saffron agenda. The debate over the absence of this particular Lucknawi delicacy goes and on.
Now, take a look at this rather unusual optic: The chief minister visits Hazratganj police station to see if things are in order at the thana level. He tells the sub-inspector to remain polite before complainants. "What's even more important is that you all must instil a sense of security among the masses," he advises all the men in uniform who, in turn, listen to him obediently. To reporters and cameramen, he makes a promise: "I shall see to it that the rule of law prevails in the state, come what may."
All this apart, two more developments took place recently in quick succession: First, the police activated its anti-Romeo squads across the state, including those at Mehtab Bagh, opposite the world-famous monument of love – the Taj Mahal at Agra.
And second, the powers that be issued an advisory cautioning government employees against chewing paan, gutka or any other tobacco product within 500 metres of the secretariat complex. The paan and gutka splattered walls along the pathways within the secretariat had made Yogi feel uneasy. He is a strict disciplinarian.
Be that as it may, Yogi's initial endeavours have generated positive vibes among the local masses. But what's even more important is that there is a convergence of views between Lucknow and New Delhi officially. After a long, long time. And that's news indeed.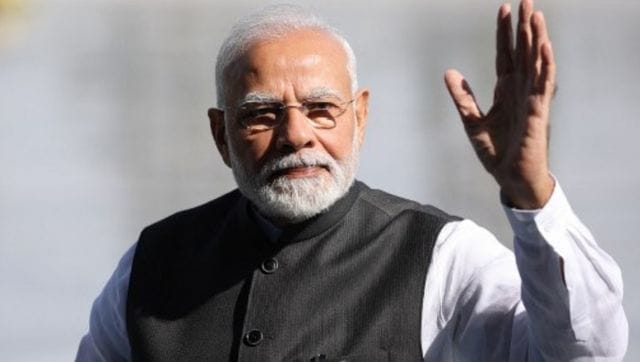 World
Ministry of External Affairs spokesperson Arindam Bagchi said the BBC documentary on Indian Prime Minister Narendra Modi will not be screened in India
World
Five Indians were among the 72 people onboard the Yeti Airlines plane. They have been identified as Abhisekh Kushwaha, Bishal Sharma, Anil Kumar Rajbhar, Sonu Jaiswal and Sanjaya Jaiswal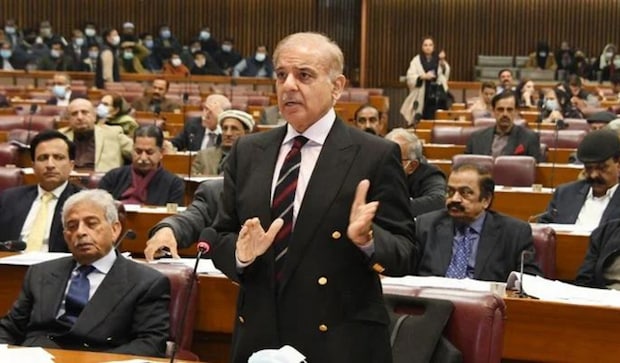 Politics
Shehbaz Sharif said that Pakistan has learned its lesson after several wars with India and stressed that now it wants peace with its neighbour