Yogi Adityanath in Delhi: UP CM meets Narendra Modi, Amit Shah, Rajnath Singh over allotment of ministries
Two days after his swearing-in, Uttar Pradesh Chief Minister Yogi Adityanath is travelling to New Delhi, first time as a chief minister, to meet the top BJP leadership to discuss the distribution and allotment of ministries.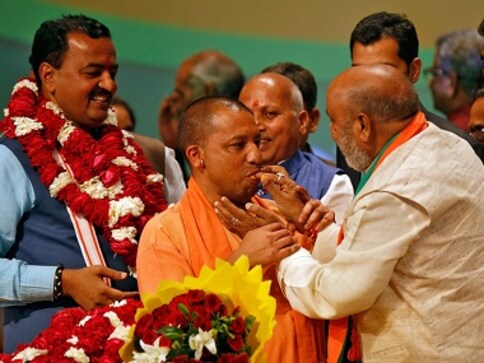 Two days after the swearing-in ceremony, Uttar Pradesh Chief Minister Yogi Adityanath is in New Delhi where he met the top BJP leadership to discuss the allotment of ministries. Adityanath is also scheduled to meet President Pranab Mukherjee later in the day.
Uttar Pradesh Chief Minister Yogi Adityanath meets Prime Minister Narendra Modi. pic.twitter.com/hicV4rDnnv

— ANI (@ANI_news) March 21, 2017
Uttar Pradesh Chief Minister Yogi Adityanath met Union Home Minister Rajnath Singh in Delhi earlier today. pic.twitter.com/YCN20UsLZJ

— ANI (@ANI_news) March 21, 2017
Uttar Pradesh Chief Minister Yogi Adityanath met BJP President Amit Shah earlier today in Delhi. pic.twitter.com/sqEhXpCxqg

— ANI (@ANI_news) March 21, 2017
According to NDTV India, Adityanath could also visit Parliament. According to reports, Adityanath is scheduled to meet the prime minister at 12.30 pm, the president at 1.30 pm and Shah at 2.55 pm. The chief minister will discuss the allotment of ministries with Modi and Shah.
BJP had cornered the Samajwadi Party in the run-up to the Assembly election on the issue of corruption and law and order in the state. The BJP leadership will hence not take the position of the home minister lightly. Aaj Tak reported that Adityanath might keep the home minister portfolio with himself. The channel also reported that deputy chief minister Keshav Prasad Maurya can also be made the home minister, but there is no official confirmation yet.
Reports said that the decision over who will be in-charge of the state home ministry is delaying the distribution of ministries. Sources told NDTV that Adityanath and Maurya both are scrambling for the state home ministry and have turned to the Delhi leadership for a solution. There is also a tug of war for the finance ministry between Maurya and Dinesh Sharma. Adityanath is expected to take key ministries including education and health.
A 47-member council of ministers, including two deputy chief ministers, was sworn in by Governor Ram Naik on Sunday. Besides two deputies, Adityanath's team has 22 cabinet ministers, nine ministers of state with independent charge and 13 ministers of state. Adityanath, who became the 21st chief minister of Uttar Pradesh after the state voted BJP in with a historic mandate, has vowed to pursue the agenda of 'sabka saath, sabka vikas' (with all, development for all).
In a series of meetings on Monday, the new chief minister set targets for officials and also ordered a plan for better policing in Uttar Pradesh. The priest-politician has jump-started work on the major election promises of the BJP, including farm loan waiver and a ban on slaughterhouses. In his first meeting with top officials of the state, Adityanath distributed copies of the BJP manifesto and also administered a cleanliness pledge.
Going hammer and tongs against corruption, Adityanath on Monday directed officials to declare their assets within 15 days, a day after issuing a similar order to his ministers. In his first interaction with senior officials in Lok Bhawan, the chief minister also instructed them to ensure implementation of BJP's 'Sankalp Patra' (manifesto). "It was an introductory meeting with Uttar Pradesh government officials. The officials were told that the Sankalp Patra has to be implemented," Maurya, who was also present, told reporters after the meeting.
The chief minister also asked officials to declare their assets — immovable and movable — within 15 days, Maurya said. The meeting was attended by around 65 senior officials. The officials were given a copy of BJP's manifesto and instructions have been issued to them to prepare a roadmap for their respective departments, a senior BJP leader said. "As uprooting corruption is the main agenda of our party, the chief minister, in his first introductory meeting with his new ministers, directed them to give details of their income, movable and immovable properties with 15 days," cabinet minister Srikant Sharma had said on Sunday.
Earlier on Monday, Yogi moved into the official chief minister's residence on 5, Kalidas Marg. But before he moved in, seven priests from the Gorakhnath temple in Gorakhpur, of which Yogi is the presiding priest, propitiated the gods — performing a shuddhi hawan and vaastu puja — before a kalash was placed as a sign of house warming. A priest also made the auspicious swastik symbols on both sides of the tall gate of the heavily guarded chief minister's residence, which was occupied by former chief minister Akhilesh Yadav for well over five years.
The sprawling bungalow will now be home to the 44-year-old chief minister, who is a bachelor, and some of his companions of many years, who, an insider said, would take care of the "routine puja-paath". Before moving in, the chief minister spent the night at a luxury suite in the state's VVIP Guest House, where many senior officials visited him and sought directions. Prominent among those who visited him included Chief Secretary Rahul Bhatnagar, Director General of Police Javeed Ahmad, senior Indian Police Service officer Sultan Singh and Surya Kumar Shukla.
With inputs from agencies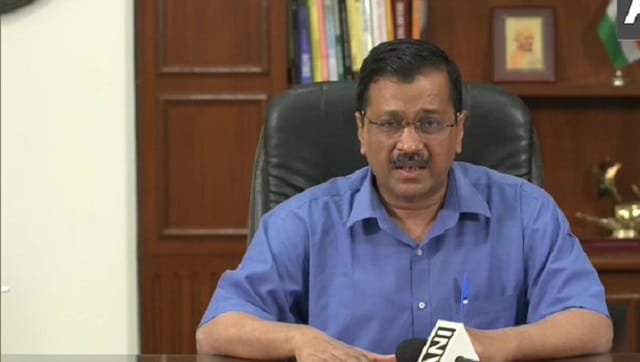 India
Kejriwal requested the Prime Minister's intervention for adequate coal to be diverted to plants such as Dadri-II and Jhajjar TPS, which are supplying to Delhi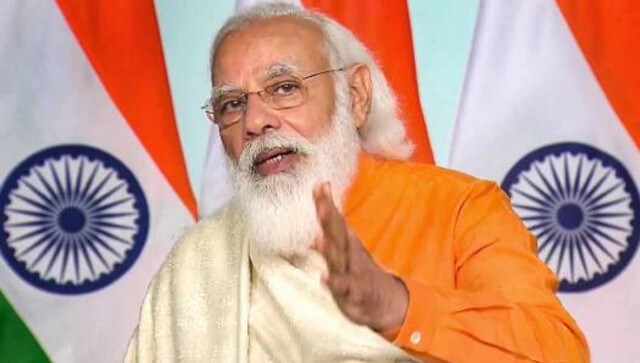 Politics
BJP President JP Nadda extended his congratulations to Modi for completing 20 years in public office, saying that as "a 'Pradhan Sevak', he has made India a global power
India
Channi said the violence in Lakhimpur Kheri reminds him of the 1919 Jallianwala Bagh tragedy.