Yogi Adityanath govt in Uttar Pradesh should concentrate on image makeover of police from thana level
Over the past years, a vast state like Uttar Pradesh has been plagued with complete indifference on part of the police, thereby requiring a major surgery. And the treatment must start from the thana.
The new Uttar Pradesh Cabinet was sworn-in on 19 March in Lucknow amid much fanfare and in the presence of Prime Minister Narendra Modi and all high profile BJP leaders. The new chief minister, Yogi Adityanath, only in his mid forties, sprang a surprise by his appointment being at the helm, ready to govern the most populous and complex state of India. He has two deputy chief ministers belonging to different castes. Dinesh Sharma, a Brahmin and Keshav Prasad Maurya, an OBC. This is perhaps because the party leadership wanted to strike a balance to keep all in good humour. What's however glaring is the fact that none of the three (chief minister and his two deputies) have any experience of administration or governance.
Running a state like UP is a humongous task with multiple challenges. Areas needing attention include on priority investment linked to development, law and order, crime control, clean and transparent system of education and streamlining of health sector. While all areas requiring redressal would need time to ameliorate, crime control and improvement of police working specially at the thana levels merit immediate attention.
Over the past years, a vast state like UP has been plagued with complete indifference on part of the police, thereby requiring a major surgery. And the treatment must start from the thana. One of the major ailments afflicting the police stations are the attitude towards the public. Registering an First Information Report (FIR) in a police station is still a nightmare. Successive governments failed miserably to sensitise the police to be people friendly. UP has gained notoriety in being seen as incorrigible. Behaviour of the police in dealing with the aggrieved parties has left much to be desired. A mustachioed and burly policeman in the station is still seen as a dreaded figure with no signs of instilling any confidence. That's the reason why a complainant is always looking for an 'influential' person or a political party honcho to intervene to get a case registered.
Attitude towards women in particular has been dismal and there has been umpteen number of cases where women have been insulted and not given justice. Under the new policy dispensation, a change in approach on part of the police at the thana level is foremost to improve the government's image as only then it will reflect an effective governance. Touts facilitating to get things done must go. Public must have direct access to the police. Fear of the darogas must evaporate, and without delay.
Only the day before, a BSP leader was murdered in Allahabad but the new chief minister was visible in taking the police to task to work out the case and hold the culprits into account. This signals, that contrary to the general belief or misconception, the government must be seen to be acting and that too cutting across party or communal lines. However, such moves must be kept up without becoming complacent.
Top police apparatus must direct the thana staff beginning from the SHO to win over people's trust. If this is achieved, half the battle will be won reflecting the government in good light. Another factor needing priority is improvement in the investigating skills of the police in solving cases even if it is of routine nature. Poor investigation standards as we saw in messing up of the Arushi murder case, infamous Nithari murders and host of other instances must be got rid of. Scientific approach in investigations must be the guiding factor. General impression is that UP police still employs a primitive methodology. Being the most populous state in the country with a huge force, one expects the state to be ahead of all states in policing but unfortunately it's not the case. Also, there is an urgent need for a change in mindset.
Having dwelled upon the negatives, it must also be placed on record about the professional and highly efficient entities like the Anti-Terror Squad (ATS) and the Special Task Force (STF). Their performances have been exemplary in tackling terror-linked cases and solving of specialised and organised crimes. One can infer their good track record because they remain distant from the politicians while the police stations remain highly politicised due to police-politician nexus. And that has thrived principally because of one particular community occupying key police positions and abetting corruption. This unholy nexus must be broken.
Lastly, the intelligence machinery must be of top order — be it collection of political, communal, students or any strands of intelligence. The Local Intelligence Unit (LIU) seems to have gone on hibernation. It must be invigorated to enable the thanas to be proactively preempting problems. Unfortunately, UP police has been suffering from inertia in spurning offers from experienced hands to revamp its intelligence. Opposing any change has proved glaringly regressive.
It may be too early to expect less than a week-old government to deliver and reform the police suffering with a colonial mindset. Yet, all is not lost. With a sound police leadership with a long-term vision to keep people's interest as uppermost, positive dividends are possible and the challenge must be accepted right from the word 'go '.
Against this backdrop, police stations must ensure that people's hopes are not belied and UP is seen to be a progressive and forward thinking state bereft of caste and communal politics.
(The writer is a retired IPS officer of UP cadre and a security analyst. He is also a Senior Fellow with India Police Foundation. Views are personal.)
India
Uttar Pradesh Chief Minister Yogi Adityanath has ordered strict compliance with COVID-19 instructions issued by the state government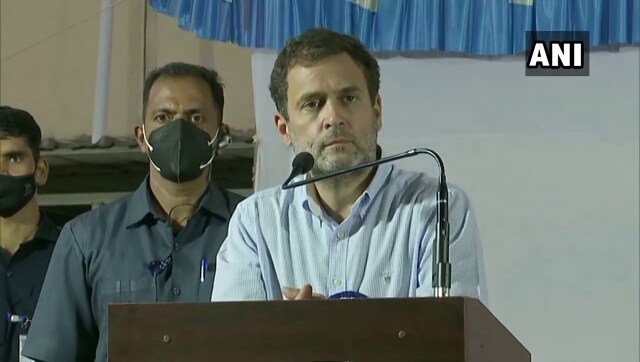 India
Earlier, taking to Twitter, Gandhi posted, "Jo nafrat kare, woh yogi kaisa! (What kind of a Yogi propagates hate)."
India
At an event to lay the foundation stone of the Raja Mahendra Pratap Singh State University, the PM threw his weight behind Yogi Adityanath, praising the CM for his developmental campaigns as well as vaccination efforts in the state