Bengal bypoll results: BJP's vote share rises, but party is long way from challenging Mamata's hegemony
If West Bengal follows BJP's Hindutva model, its new-found gains would be more sustainable than it was in the 2014 Lok Sabha Election, but then TMC leader Mamata Banerjee won't won't give up her space without a fight either
Usual disclaimers about micro reflecting the macro apply but Thursday's West Bengal bypoll result may be taken as a fair indicator of the way politics is shaping up in the state. It is officially a two-horse race now. The ruling All India Trinamool Congress (TMC) is still some distance away from challenger Bharatiya Janata Party (BJP). The Left is dead and buried, and the ghost of Congress has been exorcised.
This realignment is perhaps sharper than the one witnessed in 2011 when TMC, led by its firebrand Mamata Banerjee, had dismantled the Left's 34-year-old edifice and established her writ. BJP's rise in this key eastern state bordering Bangladesh perhaps carries a bigger significance and reflects a tectonic shift deeper than the Left's demise.
BJP's stunning rise — the party posted a whopping 22 percent increase in vote share for the Contai South Assembly seat compared to its performance in 2016 — however, is still relative to the Left's and Congress's decimation. In the state Assembly polls last year, Congress and the Left's consensus candidate Uttam Pradhan of CPI had received 59,469 votes with a vote share of 34.2 percent. TMC's Dibyendu Adhikari was the winner with 93,359 votes.
Now consider carefully Thursday's result in the AC seat which fell vacant because Adhikari was elected to the Lok Sabha from Tamluk in the bypoll held last year. Pradhan, the same CPI candidate who had collected nearly 60,000 votes in 2016, lost his electoral deposit in the current bypoll after getting just 17,423 votes. Congress, which had no electoral tie-up with the Left, garnered 2,270 votes via candidate Nabakumar Nandi.
The Left and Congress' total vote share in 2016 seems to have shifted almost entirely to the BJP in less than a year. From a vote share of less than nine percent when Kamalesh Mishra got 15,223 votes, the BJP's share this year has leaped to over 30 percent. BJP's new candidate in the seat, Sourindra Mohan Jana emerged second with 52,843 votes. However, in its rise, has the BJP been able to slice off TMC's vote share?
The answer is, no.
The TMC has not only retained its seat, it has actually increased its vote share. Candidate Chandrima Bhattacharya, a former health minister, has received 95,369 votes. That translates to a share of roughly 55 percent, two percentage points more than what Adhikari had received last year.
Therefore, the conclusion that we may draw from at least this bypoll in West Bengal is that while the non-TMC votes are consolidating in favour of the BJP, it still has a long way to go before challenging Mamata Banerjee's hegemony.
The saffron unit is gaining almost totally at the expense of the Left and the Congress. While it is emerging as the principal Opposition party in West Bengal, it is also conversely triggering a counterforce. In a state where the median of politics is still firmly set to the left, the TMC seems to be using BJP's ascendancy for its own benefit.
Though the statement may seem contradictory at first glance, it is not. The reason the author posits that BJP's rise may alter the state's political and ideological interface is that both these parties — the TMC and BJP — are indulging in identity politics at the moment and are polarising the electorate neatly into two.
While the TMC is naturally retaining its minority votes, it is also benefitting from the consolidation of the Hindu left which remains ideologically opposed to the BJP and will do whatever it can — including backing its once bête-noire Mamata — to keep the BJP at bay.
The saffron unit is also attempting — and seems to be succeeding — at consolidating Hindu votes and has benefitted immensely from TMC's position as a pro-minority party.
Let's look at another set of data to understand whether or not BJP's rise is sustainable.
Remember, in 2014, West Bengal too had experienced a Narendra Modi wave and the BJP witnessed a huge spurt in its vote share rising from obscurity to 17 percent. However, it failed to keep up the tempo. Two years later, in 2016, the party dropped seven percentage points and settled for 10.2 percent votes. However, it was still higher than BJP's 2011 tally of 4.06 percent. The Left seemed to have gained some ground in 2016 when it registered a 34 percent vote share benefitting also from a pre-poll tie-up with Congress. It seemed as if BJP was been unable to hold on to its gains.
In this context, let us now look at the Kanti Dakshin bypoll numbers again. Not only has the Left and Congress suffered a rout, the BJP has rapidly regained its vote share and even posted a healthy profit, almost supplanting the Left.
The party has been working on consolidation of the right-wing Hindu votes by its aggressive campaigning on identity politics.
So, whereas the BJP's 2014 Lok Sabha vote share mainly belonged to swing voters who were drawn towards Modi's developmental message, three years later they have been replaced by a more strident voter base who are getting drawn to the party's new aggressive Hindutva platform. If West Bengal follows the model being witnessed elsewhere in India, BJP's new-found gains would be more sustainable than it was in 2014.
As these winds of change flow across West Bengal, for now, the TMC is holding its ground. Mamata, ever the pragmatic politician, is also changing tack. To counter the hard edge of BJP's Hindutva politics — and fearing a larger Hindu consolidation — Mamata has adopted a two-pronged strategy.
She has suddenly taken a turn towards soft Hindutva, greeting her social media supporters on Hanuman Jayanti and even finishing a tweet with "Jai Bajrangbali!" Alongside, as the police crackdown on Ram Navami celebrations has proved, the law and order machinery will also be pressed into service to counter an increasingly combatant BJP. The TMC leader won't give up her space without a fight.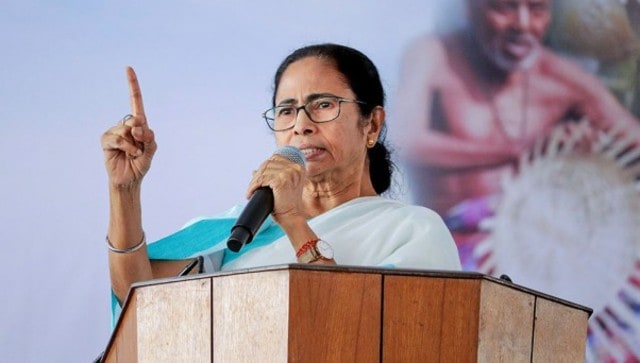 Politics
Sajal Ghosh, the chief election agent of the saffron party's candidate for the constituency, Priyanka Tibrewal, wrote to the EC, raising objections to Banerjee's declaration.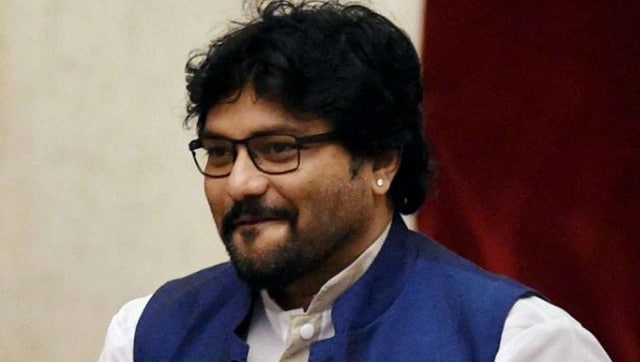 India
Supriyo, who joined the Trinamool Congress last week, said that his view on the matter may not have been liked by the BJP's top brass.
Entertainment
Sunny addresses a question not many of us have thought to ask during the COVID-19 pandemic: what might quarantine be for a person who has (or at least believes he has) given up on life?