Uttarakhand Exit Polls 2017: How would BJP win tally against 2012 Assembly election results
In 2012, the Congress had won 32 seats in Uttarakhand, one solitary seat more than BJP, which won 31. With the prospect of a hung assembly looming large, BSP helped Congress out by lending them support of 3 MLAs
Exit polls have predicted a close finish between the two major political parties of India — the Bharatiya Janata Party (BJP) and Indian National Congress — in the Uttarakhand Assembly election, but have also said the former is better placed to form a government in the hill state. If the exit polls come true, BJP will be forming a government in Uttarakhand for the second time after the saffron party, then led by BC Khanduri, sweep the 2007 Assembly elections.
Elections in Uttarakhand have always gone the anti-incumbency way. Ever since the state was carved out of Uttar Pradesh in 2002, anti-incumbency has played a huge role in determining the state's political fortunes. The Congress formed the first government in the state in 2002 but lost the election in 2007. Anti-incumbency played a role again in 2012, when Congress returned to power, defeating the BJP government by a single seat.
And if exit polls are to be believed, the trend will continue again this year. Of all the exit polls which were released on Thursday, only C-Voter predicted anything close to a tight contest; their exit poll said Congress and BJP would be tied at 32 seats apiece. The Today's Chanakya exit poll claimed the most one-sided win for the BJP with 53 out of 70 seats. As per the News X-MRC exit poll, Congress is likely to win 30 seats again but will fall comfortably short of the BJP's tally of 38. Finally, the Axis My India poll gave Congress between 12-21 seats while said BJP will win between 46 to 53 seats.
In 2012, the Congress, then led by Vijay Bahuguna, had won 32 seats in Uttarakhand, one solitary seat more than Khanduri-led BJP, which won 31. With the prospect of a hung assembly looming large, the Bahujan Samaj Party (BSP), which had three seats, supported Congress to help them attain the all-important magic figure of 35.
Bahuguna became the sixth Chief Minister of Uttarakhand, while Harish Rawat was named his deputy. A year later, however, when the cloudburst hit and destroyed large parts of the hill state, Bahuguna's shoddy relief and rehabilitation efforts came in from sharp criticism. He was asked to step down as chief minister and Rawat took over.
Bahuguna then shifted loyalties and has now moved to the BJP. If the BJP does indeed claim victory, as has been claimed by the exit polls, it would be the second straight time Bahuguna has claimed a victory in the Uttarakhand Assembly. And that might well be the only thing constant in a state where everything is subject to constant change.
Politics
In a series of tweets, his media advisor Raveen Thukral revealed Singh's plans today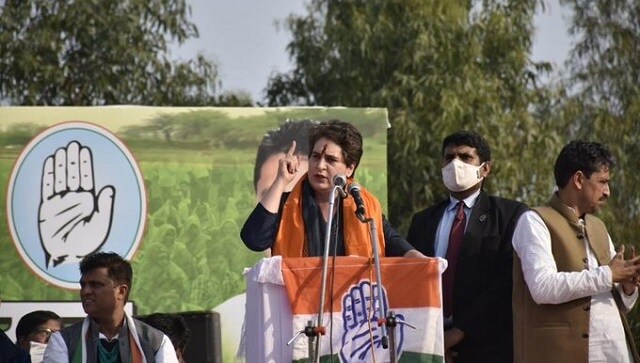 India
As many as seven civilians have been killed by militants in Kashmir Valley in the last five days.
India
The Indian Air Force is carrying out massive search and rescue operations to find the remaining trekkers