Uttarakhand Exit Poll Results 2017: Close win predited for BJP; anti-incumbency hits Congress
Assembly elections in the hill state of Uttarakhand, that were held on 15 February, are likely to result in a verdict in favour of BJP/Congress, suggest exit polls
Exit polls have predicted a close win for the Bharatiya Janata Party (BJP) in the Uttarakhand Assembly election as anti-incumbency hit the Indian National Congress, again. According to the exit polls that were unveiled on Thursday following the single phase polling on 15 February, the anti-incumbency factor would work in BJP's favour, as they are expected to claim between 32 to 53 constituencies in the 70-seat state Assembly.
According Firstpost's Uttarakhand correspondent, Namita Singh, Harish Rawat had hinted at a defeat for Congress and instructed his party workers and leaders to be prepared to take up the role of opposition in the Uttarakhand Assembly, during a conversation in party office.
Exit polls
A series of exit polls — conducted by Chanakya, C-Voter, MRC and Axis My India — were released on Thursday evening at 5.30 pm. Of these, only C-Voter predicted anything close to a tight contest; their exit poll said Congress and BJP would be tied at 32 seats apiece. The Today's Chanakya exit poll claimed the most one-sided win for the BJP with 53 out of 70 seats.
As per the News X-MRC exit poll, Congress is likelyt to win 30 seats again but will fall comfortably short of the BJP's tally of 38. Finally, the Axis My India poll gave Congress between 12-21 seats while said BJP will win between 46 to 53 seats.
Opinion polls
These results would confirm opinion polls, which were conducted before the polling stage. According to a series of opinion polls, BJP was to beat Harish Rawat's Congress and form a government for the second time in Uttarakhand.
The India Today-Axis survey, conducted in all five poll-bound states, predicted a comfortable win for BJP in Uttarakhand, with 40-44 seats out of 70. Another poll, conducted by The Week-Hansa Research, says BJP will clinch between 37 to 39 seats in the state, while Congress may have to settle for just about 27-29. It said the remaining one to three seats may be split between BSP and independent candidates.
A third opinion poll, this one held by Lokniti-ABP News, also reached the same consensus: That the BJP will win at least 10 seats more than Congress and comfortably sweep to victory to form a government on its own. The survey had BJP bagging 35-43 seats in the 70-member Assembly, reducing Congress to just 22-30 seats.
Major parties contesting
Unlike the other states which witnessed Assembly elections last month, Uttarakhand witnessed a straight slugfest between India's two most prominent parties: Congress and BJP. The Congress had won the 2012 Assembly election despite not having a clear majority, thanks to the BSP and independent corporators. It's the same two parties in the fray again this time. The BSP and Samajwadi Party (SP) have a minor presence in the state, but it's negligible and they aren't expected to make a difference to the two big parties' prospects. The Uttarakhand Kranti Dal (UKD) takes credit for the formation of the state, but it also doesn't particularly have a connect with the voter-base.
Chief ministerial candidates
But that is where the similarities between Congress and BJP end. The Congress is a steady party, being led by Harish Rawat since 2013. The party has again projected him as its chief ministerial candidate. On the other hand, the BJP has at least a dozen aspirants to the chief minister's throne, without a single standout figure.
The probable chief ministerial candidates for BJP include Congress rebel Satpal Maharaj; former Congress chief minister Vijay Bahuguna; and three former BJP chief ministers — Bhagat Singh Kosiyari, BC Khanduri, Ramesh Pokhriyal Nishank. There are also the dark horses — Ajay Bhatt, state BJP president; Yashpal Arya, a former senior Congress leader and prominent Dalit leader who switched sides from Congress; and BJP spokesperson Anil Baluni.
If the BJP does win, it will be a herculean task for it to finalise one name from them.
Key candidates
| | |
| --- | --- |
| Key Candidates | |
| Harish Rawat | Incumbent chief minister and Congress leader |
| Vijay Bahuguna | Former Congress chief minister, who was forced to step down after the 2012 floods. He rebelled and joined the BJP in May last year. |
| BC Khanduri | Vijay Bahuguna's counsin, and a two-time former chief minister of Uttarakhand. |
| Bhagat Singh Koshyari | RSS leader and BJP's chief minister of Uttarakhand in 2001 |
| Indira Hrideyesh | Congress stalwart, known popularly as 'Iron Lady', she had won the 2012 Assembly election from Haldwani seat by a record margin |
| Satpal Maharaj | BJP leader who was an MP from Garhwal constituency, is credited with reforms in Uttarakhand that he initiated as a Union minister |
| Ajay Bhatt | Senior BJP leader, Bhatt was elected unopposed as chief of BJP's state unit ahead of the 2017 polls |
| Rohit Shekhar | Son of former Uttarakhand chief minister ND Tiwari, Shekhar joined the BJP in January this year |

Major constituencies
Uttarakhand is a small state, with only 70 constituencies. However, there are a few of these which are likely to impact the electoral outcome significantly. The following are the key battlegrounds:
- Kotdwar: Congress' Surendra Singh Negi and BJP's Harak Singh Rawat were both part of the Harish Rawat government as Cabinet ministers. However, the latter revolted and joined Bahuguna's camp last year, and joined BJP. It will be interesting to see who comes out on top this year between the two.
- Ranikhet: BJP's Ajay Bhatt, the party's state president and leader of opposition in the state Assembly, is contesting against Congress' Karan Mahara, a close relative of the chief minister.
- Jageshwar: A tough fight is brewing between Assembly speaker Govind Singh Kunjwal and BJP's Subhash Pandey. This seat is a high priority for BJP, in view of Kunjwal's presence.
- Kichcha and Haridwar Rural: Chief Minister Harish Rawat is contesting from two seats. In Haridwar, where Muslim, Thakur and Pahadi origin voters hold the key, BJP has bet on sitting MLA Swami Yateeshawaranand against Rawat. BSP candidate Mukkaram Ali may also create trouble for Rawat by splitting the anti-BJP seats. Meanwhile, Kichcha also has a sizeable Muslim population, and it suits Rawat's candidature here. The BJP has fielded Rajesh Shukla from Kichcha.
- Kedarnath: The area faced the brunt of the 2012 floods. Elections to this constituency will test Rawat's popularity and will determine whether people still hold him responsible for delays in relief and rehabilitation work. However, the constituency's sitting MLA, Congress' Shailarani Rawat has joined BJP, forcing Congress to field newcomer Manoj Rawat, a journalist-turned-politician.
- Chaubattakhal: BJP has denied a ticket to its sitting MLA, and state president Tirath Singh Rawat, and fielded former Union minister Satpal Maharaj instead. Congress has fielded Rajpal Singh Bisht. Efforts are on to pacify Tirath following denial of a ticket to him. Tirath's support will matter for the party, however, as he is a strong face in this seat. The BJP is leaving no stone unturned to keep Tirath in good humour.
Key issues that will determine the poll outcome:
As argued by Firstpost in a previous article, the key issues in Uttarakhand have gone from being agrarian in nature to more quotidian everyday issues. Migration, unemployment, women and child health, ecological disasters, depreciating tourism and traditional farming, water conservation, man-animal conflict, illegal wildlife trade, ill-conceived hydropower projects, forest fires and deforestation are all serious issues concerning the voters of the hill state. Whichever party comes to power on Saturday would be the one which addressed these problems in the best possible manner.
These issues appear particularly stark since the 2013 cloudburst disaster hit the Kedar valley, badly breaking the state's tourism industry, its economic backbone. Even today, nearly four years after the cloudburst, the state is trying to restore normalcy. A huge flood ravaged Kedarnath, claiming many lives and leaving behind a painful situation.
Rivers in spate have always been a problem in Uttarakhand, frequently claiming huge loss of property, and even ruining the state and pushing it to the brink of hopelessness. Destroyed homes, overflowing rivers, dismantled bridges, broken roads, dilapidated shops, and top it all, missing people. The last three years have been a tale of unending woe for Uttarakhand. People are still waiting for compensation, roads and bridges which were damaged are yet to be repaired, and corruption has only spread further.
Politics
In a series of tweets, his media advisor Raveen Thukral revealed Singh's plans today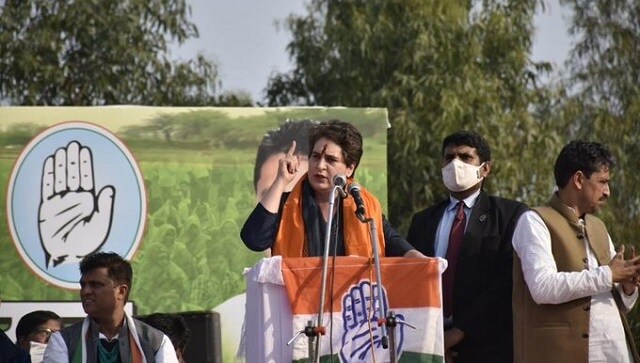 India
As many as seven civilians have been killed by militants in Kashmir Valley in the last five days.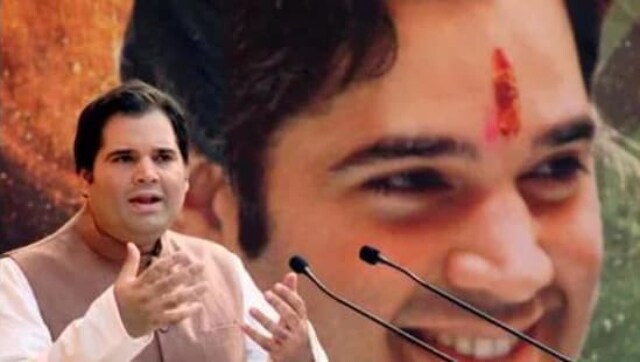 India
The authenticity of the video has not yet been verified.