Uttarakhand Election Result 2017: 'Baahubali' vs 'baaghi' in hill state as old rivals lock horns again
BJP didn't announce any chief ministerial candidate in Uttarakhand, and there are over half a dozen aspirants to the throne. Win or lose, the spectre of leadership will keep haunting the BJP
On Saturday, 11 March, 2017, results of the Uttarakhand Assembly election will be declared. The country's two major political parties — Congress and BJP — are in direct competition to form a government in the hill state.
There are a total of 637 candidates in the fray for the 70 Assembly constituencies of the state. Among them, 261 are independent candidates. In fact, in about a dozen constituencies, independent candidates have made for a triangular battle alongside Congress and BJP representatives. In the plain districts of Udhamsinhnagar and Haridwar, Bahujan Samaj Party (BSP) is also considered to be a strong alternative.
However, given how the last two elections panned out in Uttarakhand, neither party is expected to win with an absolute majority this time either. Analysts believe independent candidates will again hold the key. As will the BSP, and the Uttarakhand Krandi Dal (UKD), a regional party that could possibly spring a surprise and win one or two seats.
Congress state president Kishore Upadhyay had accused BJP of trying to lure its candidates and also independent legislators to the saffron side. He also accused BJP of pre-result head hunting. Does that mean he's already acknowledged BJP has an edge? He denies this, claiming Congress will shine again on Saturday, and BJP's tricks and conspiracies will fall flat.
On the other hand, the BJP camp has also expressed confidence. At rallies addressed by Prime Minister Narendra Modi, crowds gathered enthusiastically to listen to him. It will be seen on Saturday, if these crowds have also voted for the BJP.
As with every other election, the party's challenge post counting day will be to decide who heads the BJP's state campaign. The party didn't announce any chief ministerial candidate. There are over half a dozen aspirants to the throne, and the spectre of leadership keeps haunting the BJP. According to party sources, the aspirants — including those with only an outside chance like Satpal Maharaj, Trivendra Rawat, Ajay Bhatt, etc — have started to campaign for themselves in a subtle manner off stage.
It will ultimately be PM Modi, party's national president Amit Shah who will appoint the chief minister of Uttarakhand if the BJP does manage to form a government. He/She will also need to have a stamp of approval from the RSS. If the BJP wins, RSS will also indirectly rule the state.
As far as the Congress' chief ministerial candidate is concerned, there is no scope for a contest. Incumbent Harish Rawat is the only man for the job, and he will get a five-year extension if Congress wins the election. He has been appealing to voters throughout the campaign, that he needs a full five-year tenure to prove himself. If the Congress does indeed manage to claim a majority, it would become clear to everybody that Harish Rawat is a strong regional leader, who managed to single-handedly defeat the combined might of the BJP, the central government, the prime minister and the national BJP president.
Rawat knows he is in a corner, and in during campaigns he projected himself as such. In fact, a video showing Rawat as movie character Baahubali went viral pre-election, where he takes on the BJP's party establishment by himself.
That said, however, one should also not forget that no Uttarakhand chief minister has ever completed his tenure after ND Tiwari who was in charge from 2002 to 2007. And Tiwari had cleverly managed to retain power despite being in the middle of several inner party wranglings.
Even he couldn't save the Congress from defeat in the 2007 elections, however, when BJP formed a government with BC Khanduri at the helm. Within two years, rebellion hit the saffron party too, and Khanduri was dethroned by Ramesh Pokhriyal. The latter remained in power till six months before the 2012 election, when Khanduri revived his own political career and dethroned Pokhriyal.
This drama clearly cost the BJP, as Congress returned to power in 2012. Vijay Bahuguna was Congress' chief minister, but rebellion began early this time, almost since Day 1, when Harish Rawat, the then deputy chief minister, accused Bahuguna of being an "outsider". Bahuguna was ultimately asked to resign and Rawat took over.
But Rawat's win may ultimately come at a price, as Bahuguna left the Congress with his band of trusted loyalists who all rebelled and joined BJP again.
And that is the reason why in the state's political corridors, it's being said that the 2017 election in Uttarakhand is fought between 'baaghi' (rebel) versus 'Baahubali'.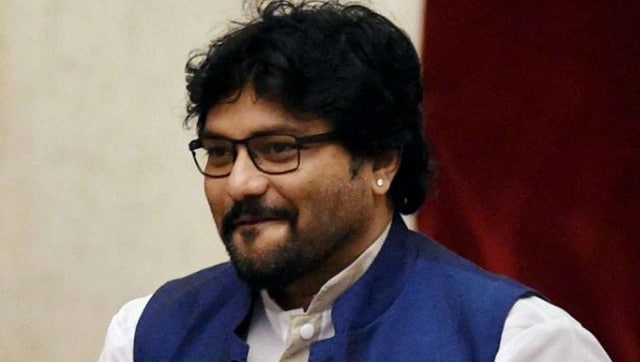 Politics
Supriyo had differences with BJP since the day he was dropped as a Union minister
Politics
Bhabanipur will go to the polls on 30 September and the results will be declared on 3 October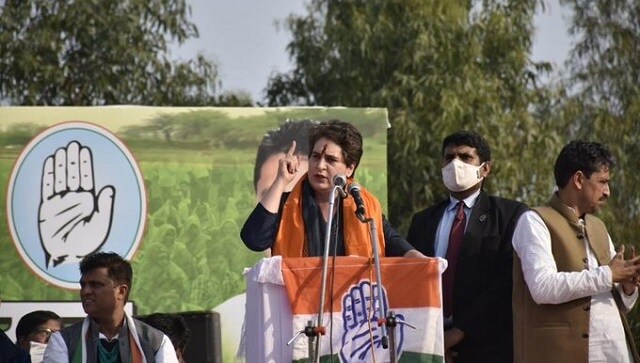 Politics
Her attack on Adityanath came as on this day, last year, the horrific Hathras incident took place in which a young Dalit woman was raped by four men.