Uttarakhand Election 2017: As friends turn foes, key battlegrounds that may determine poll outcome
Here are the key constituencies and candidates for the upcoming Uttarakhand Assembly Election 2017.
The 2017 Uttarakhand Assembly Election is all set to witness the presence of friends-turned-foes and entangled relationships in the fray in many constituencies. Here are the key battlegrounds and candidates for the elections, scheduled for 15 February 2017.
Sitarganj
This is a seat from where Saurabh Bahuguna, son of former chief minister Vijay Bahuguna, is contesting as a BJP nominee. Sitarganj was the constituency which had sent Vijay Bahuguna to the state Assembly in 2012. The Indian National Congress has fielded one Malti Biswas as its nominee from the same seat. This constituency has a considerable population of Bengali voters. Sitarganj in Udhamsingh Nagar district has nine seats, including Kichcha from where Rawat is a Congress nominee.
Sahaspur
Congress' state president Kishore Upadhyay is trying his luck from this seat. He had contested from Tehri seat in the 2012 Assembly Election but lost to one independent candidate Dinesh Dhanai. It's another thing that Dhanai later supported the Congress-led state government. Upadhyay is now described by his opponent within Congress organisation as an outsider in this constituency. Former Congress leader Aryendra Sharma was also in the race to get a Congress ticket from this seat. Now, Sharma has resigned from Congress and decided to contest from this seat as an independent candidate. BJP's candidate is Sahdeo Pundir, sitting MLA from the constituency.
Chaubattakhal
All eyes are on the Chaubattakhal seat in Pauri district. The BJP has denied ticket to its sitting MLA and former state president Tirath Singh Rawat and fielded former union minister Satpal Maharaj instead. Congress has fielded Rajpal Singh Bisht. Efforts are on to pacify Tirath following denial of ticket to him. Tirath's support will matter for Maharaj as Tirath is a strong face in this seat. BJP is leaving no stone unturned to keep Tirath in good humour.
Bhagwanpur
Congress nominee Mamta Rakesh, widow of former minister late Surendra Rakesh, is competing against BJP nominee Subodh Rakesh who is her brother-in-law (Surendra's younger brother). Mamta's family was originally associated with the Bahujan Samaj Party. After Surendra's death, Mamata was fielded by Congress in the by-election.
Nainital
Congress Party's Sarita Arya is pitted against BJP candidate Sanjeev Arya who is the son of former minister Yashpal Arya. Yashpal recently joined BJP after leaving Congress. Sarita Arya had won this seat in 2012 after defeating BJP's Hem Chandra Arya. With the presence of Uttarakhand Kranti Dal's (UKD) Narayan Singh Jantwal this seat is likely to witness a triangular contest. Nainital is a stronghold of UKD.
Kedarnath
The areas under this seat face the maximum impact of the 2013 Uttarakhand disaster. It accommodates the Kedar valley where reconstruction works are still on. Considering, this is the first election after the 2013 tragedy, it will test the popularity of Rawat who claims that he has done his best to resume Kedarnath Yatra. But Rawat's problem is that the constituency's sitting MLA, Shailarani Rawat, has left Congress and joined BJP. Now, she is contesting from here as a BJP nominee. Congress has fielded a young and new face Manoj Rawat from here. Manoj, a journalist-turned-politician, is banking on Rawat's popularity in this seat.
Kichcha (Udhamsingh Nagar) and Haridwar Rural (Haridwar)
Chief Minister Harish Rawat is contesting from two seats. In Haridwar, Muslim, Thakur and Pahadi origin voters hold the key. The BJP has bet on Swami Yateeshawaranand, sitting MLA, against Rawat. Haridwar (Rural) was formed in 2012, which was carved out of Laldhang Assembly. The presence of BSP candidate Mukkaram Ali may create trouble for Rawat in this seat. On the other hand, Kichcha has a good presence of Muslim voters and it suits the candidature of Rawat here. The BJP has fielded Rajesh Shukla.
Jageshwar
Known as a hill temple town, Jageshwar is going to witness a tough fight between Rawat's close aide and speaker Govind Singh Kunjwal and BJP's Subhash Pandey. This seat is a high priority of the BJP camp in view of Kunjwal's presence here.
Ranikhet
BJP's most prominent face Ajay Bhatt, who is party's state president as well as Leader of the Opposition in the state assembly, is contesting from here. Congress has fielded Karan Mahara who is said to be a close relative of Rawat.
Kotdwar
This seat is going to witness the most interesting battle of this election. Congress nominee Surendra Singh Negi and BJP nominee Harak Singh Rawat were part of Rawat government in their capacity as cabinet ministers. Harak Singh revolted against Harish Rawat and joined Bahuguna camp. Later, he joined BJP and became its nominee from Kotdwar. He was elected to the state assembly from Rudraprayag in 2012 polls as Congress nominee.
Politics
In the two decades that Narendra Modi has been in public office, first as chief minister and then as prime minister, he has established his vision of development for all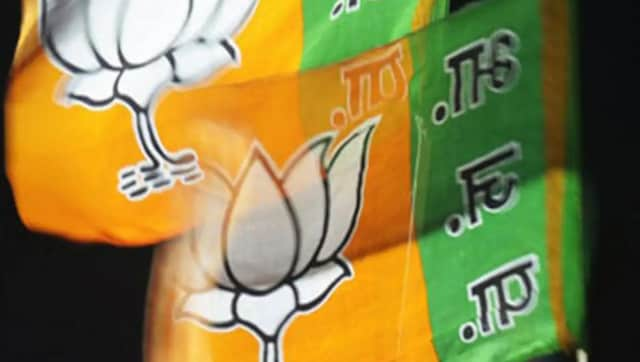 India
In the GMC, the BJP established its lead since the beginning of counting at 9 am, and eventually trumped its rivals Congress and the Aam Aadmi Party (AAP) by a huge margin.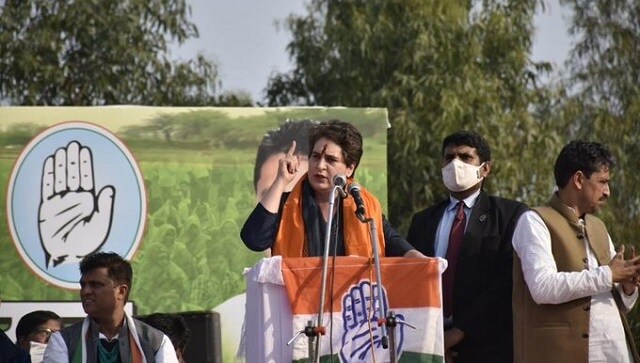 India
As many as seven civilians have been killed by militants in Kashmir Valley in the last five days.