UP Election Results 2017: Narendra Modi is the key that connects BJP with public
Modi proves to be the strongest party-voter linkage in the Uttar Pradesh 2017 election. Everything was bought by the voters, be it, Modi's promises, his attire, his policies, which were loud and clear.
Modi proves to be the strongest connection between the party and voters in the Uttar Pradesh 2017 election. Everything was bought by the voters, be it, Modi's promises, his attire, his policies, which were loud and clear. Both the 'programmatic linkage' and the 'clientelistic linkage', were explored by BJP in the form of Modi. The 'distributive expectations' of the people were catered to by Modi's oratory skills in comparison to the ground work.
The regional parties till now were seen as clientelistic, mediating between voters and services, but those voters who felt that their respective parties failed to deliver the promised goods and services were on the lookout for an alternate linkage system for their expectations and Modi (BJP) fitted in the framework with panache and perfection. Modi was appealing on three fronts – as a communal figure, as a delivery man and in terms of pro-people policies.
Most of the Hindu voters saw the convergence of their expectations in one man. Have people gone beyond the caste, class and religious concerns? That is not the case as a number of factors, which are in fact indicative of deeper caste and communal concerns were working in Modi's (BJP) favour.
For the non-jatav dalits the concern was that BSP had fielded Muslim candidates in large number. They had decided to drift away both from BSP and Congress and this is the reason both the parties lost their common voters to BJP. In some places, even the core BSP voters also moved to BJP as they were unhappy with the sitting Muslim candidate of Samajwadi Party where this time BSP gave them a Muslim candidate.
These are the places like some constituencies of Moradabadnagar and Allahabad South, where Dalits categorically rejected BSP's choice of Muslim candidates. In many places where OBCs wanted to vote for SP but were unhappy with the incumbent candidate voted against SP, in favour of BJP. Among the many such constituencies, Badaun was one glaring example where Abid Raza of SP was being seen as a controversial figure and unwanted candidate despite this being the stronghold of Dharmendra Yadav.
Most marginal among the Dalits were overwhelmed with the connect and supposed accessibility to the main authority in the name of Narendra Modi. They felt that voting for Modi will eliminate the middleman in terms of their access to benefits. In their own words, a person from Dhanuk community and another from Kadera community said, "Raja humse khud milne aya to kuch to sojega". They were part of Modi's rally in Aligarh. Most of these people had come from the neighbouring villages of Aligarh and Badaun in large numbers.
The 2017 UP election proves that the caste-wise dissatisfaction has deepened, which the regional parties seem to have neglected. In fact, among Muslims also the caste factor deepened and worked in favour of BJP. Among Muslims, the caste and class factors and the overall despair, which translated into a confused mandate helped BJP in UP. BJP was clear in sending the anti-Muslim message by not fielding even a single Muslim candidate.
Some of the traditional elite Muslims even went ahead in saying that it is a Hindu nation and there is no harm in having a Hindu flavour. Some Muslims said that they are trying to send out a message that they don't vote merely with a myopic vision of voting against BJP or Modi. In sending this message across they helped BJP's claims gain currency and legitimacy.
From the very beginning, the upper caste Hindus across the state were saying that this time Muslim vote consolidation is not going to help and the results will depend on Hindu vote consolidation. They had this vision that Muslims will stand divided due to their confusion on many lines – class, caste and accessibility to the candidate. They were clear that Muslim voters are facing a huge crisis of choice and leadership, which will go in BJP's favour. In the end, one can say that the idea of development was deeply fuelled by the politics of social energies mobilised through emotional appeals. BJP bombarded the other parties in UP with a lethal bomb of a mixture of, "idea, politics, social energies and emotions", in perfect proportions.
For live updates, go here.
India
The prime minister has closely monitored the Kedarpuri reconstruction projects worth Rs 250 crore in Uttarakhand.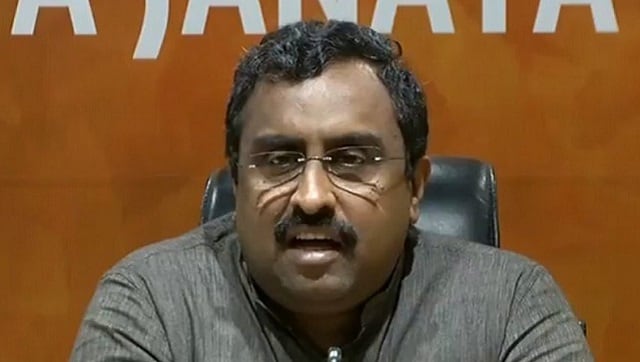 Politics
As he comes out with his latest book, The Hindutva Paradigm, Firstpost talks to him about various issues, including Deendayal Upadhyaya's Integral Humanism, the recent killings of Kashmiri Pandits in the Valley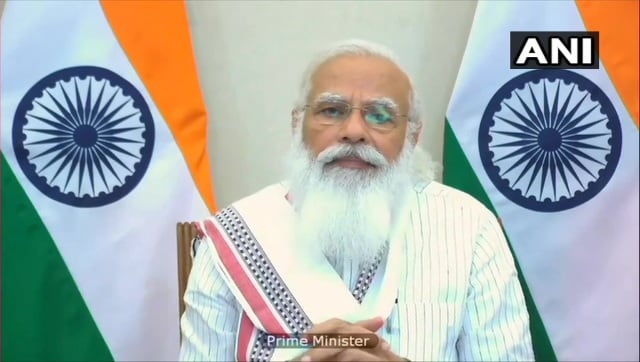 India
Modi cited the government's success in privatising loss-making public airline Air India to assert that this shows its commitment and seriousness.